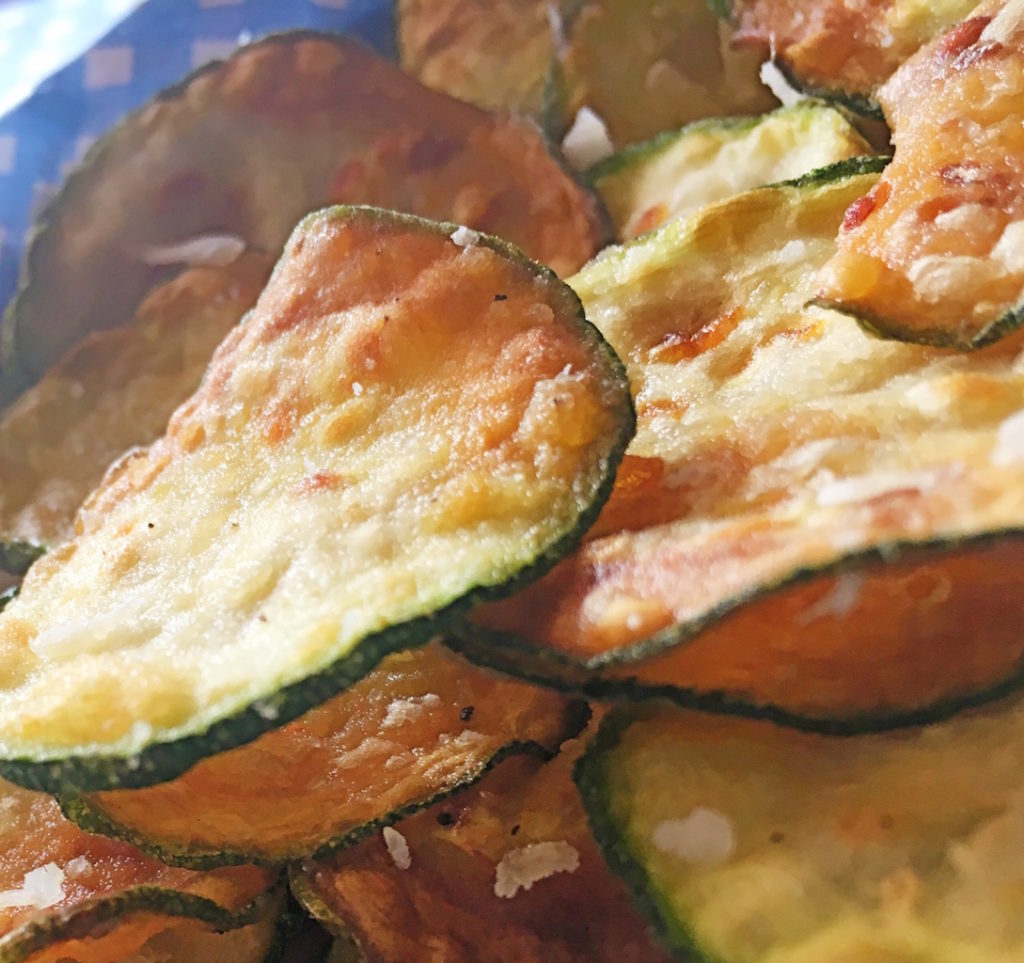 Do you like Zucchini? I do.  Actually, it's more like a big old summer crush! I generally eat zucchini throughout the year, but come zucchini season, I am head over heals in love with this versatile summer squash. Perhaps it's because zucchini is at its peak during summer and tastes the best, but I really think my love is more deeply rooted into those yummy zucchini dishes from my childhood.  It happens to be one of those foods that just warms my heart and soul. Zucchini and summer just bring me back to those special moments shared in my mother's kitchen. 
Although I have tons of zucchini recipes, I often find myself googling around for different ways to get that summer squash on the table.  It never fails though, no matter how many great recipe ideas I turn up, my favorite recipe to date is the one that reminds me most of my childhood. My Mama's Zucchini Chips.
There wasn't any special secret behind those chips, but somehow through Italian mother magic, a little flour, some olive oil, and a sprinkle of Parmesan cheese they were OMG good!  I would literally pop them into my mouth like candy before they even had a chance to drain on the paper towels. Enjoying these chips during summer is by far one of my favorite summer memories. 
It never ceases to amaze me how in this world of extreme cooking and 30 second recipe videos, going back to basics is usually the best recipe for success, or in this case zucchini.  So the next time you find yourself looking for a simple old fashioned summer squash recipe, give my Mamma's Zucchini Chips a try.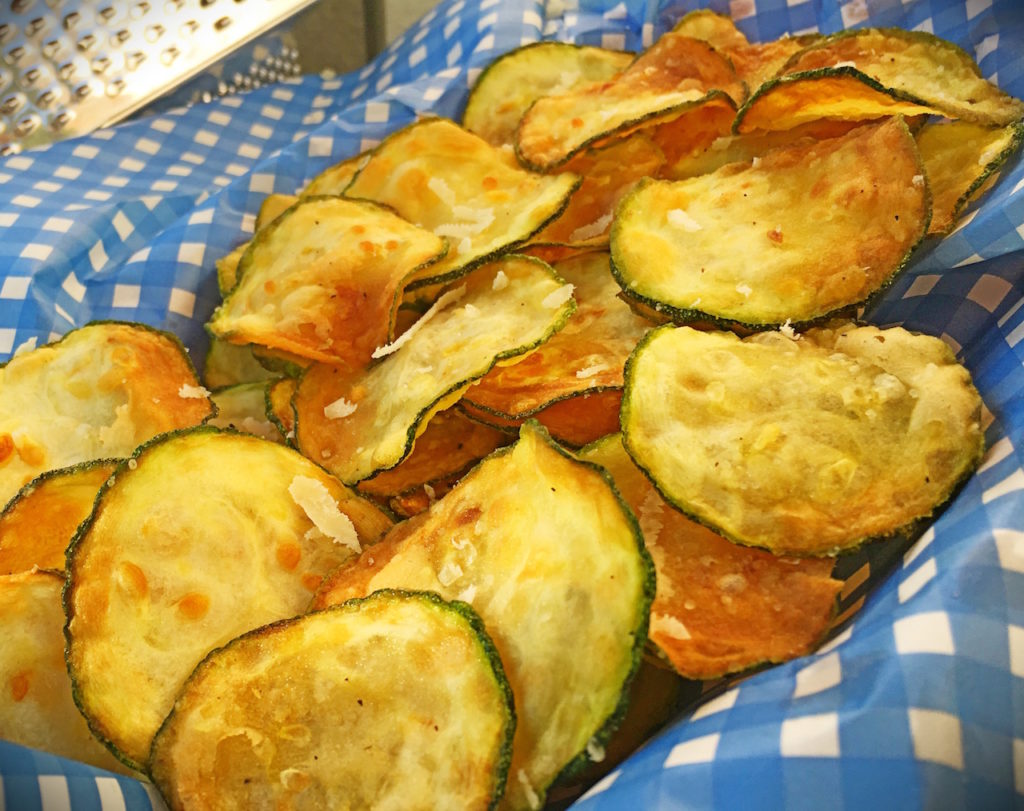 My Mamma's Zucchini Chips
Ingredients
1 med/large zucchini
1/4 cup Flour, seasoned with S&P
1/2 cup olive oil (or vegetable oil) for frying
1/4 cup grated Parmesan Cheese
Instructions
1. Wash and dry zucchini; slice into very thin rounds. Dredge zucchini rounds in the seasoned flour and drop into a hot pan with oil. Flip over when golden brown and then remove; drain on a dish lined with paper towel.
Tip: keep oil around 350 degrees F., but adjust temperature as needed. 
2. Sprinkle hot chips with Grated Parmesan cheese for flavor.
Happy Summer,
Tina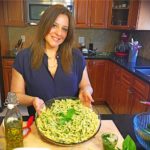 Tina DiLeo is the recipe blogger behind Cheftini. She is also the host of Cheftini's Kitchen, a cooking show which airs on LMC-TV Monday's at 9pm.  You can also follow Tina's YouTube, or connect with her on Facebook, Instagram and Twitter.