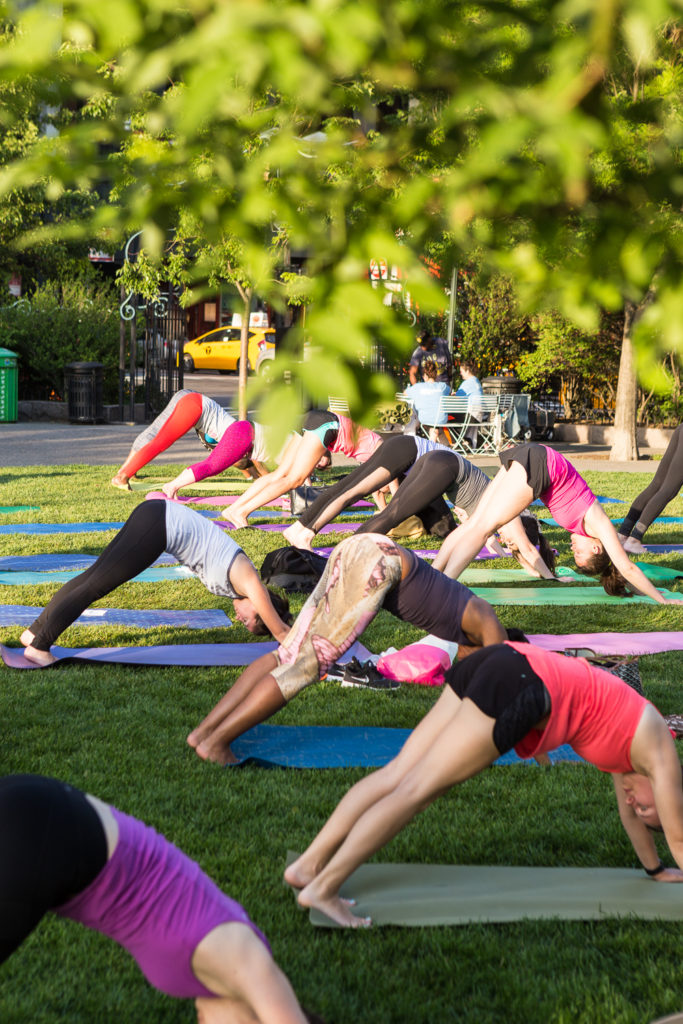 The Meatpacking District's Sweat Sessions – an outdoor summer fitness and wellness program that the district launched on May 10th – offers a fun al fresco fitness series consisting of three free 45-minute classes nearly every Tuesday night from May through August. The Meatpacking Business Improvement District has partnered with Meatpacking newcomer Samsung 837, as well as collaborated with Wellthily, a healthy hospitality firm, to assist with the design of the program and to tap into their inspiring wellness network. This week on August 16th there will be Yoga with Sarah Platt-Finger (6 PM), Bootcamp with Alex Davin (7 PM), Dancebody (8 PM).
Post workout, the Meatpacking District will host the Cool Down at Samsung 837 and this coming week it will be sponsored by Bagatelle. Dishes that will be served include: Tomato and Goat Cheese Salad with Kimchi Watermelon and Cucumber Gazpacho & Skewer Comte.
Anyone may sign up for a free class and view the upcoming schedule of classes by visiting <www.thesweatsessions.splashthat.com>. The Meatpacking District's Sweat Sessions take place at the district's newly renovated park also known as Hudson River Park's 14th Street Park, located on 10th Avenue between 14th and 15th streets. The Cool Down takes place at Samsung at 837 Washington Street at 13th Street.