IntoxiKate Teams up with Food Bank for Westchester and 20+ Restaurants to Raise Awareness
During Hunger Action Month with Orange-Themed Dishes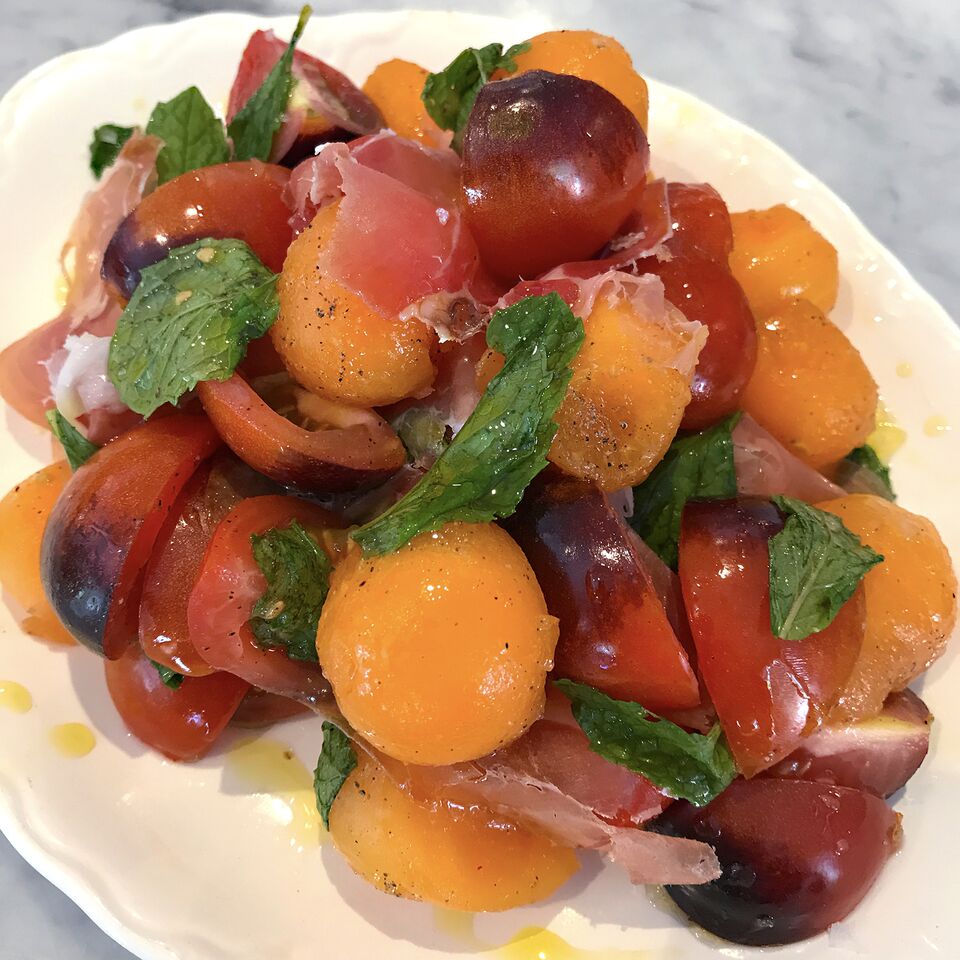 Let's go orange! IntoxiKate Kate Schlientz joins Food Bank for Westchester to go orange for Hunger Action Month in an effort to educate the local community on the 200,000 neighbors who are hungry or food insecure. Starting September 1st, over 20 restaurants from across the county will participate in "IntoxiKate's Eating for Orange," a month-long event created to help spread awareness on the issue in our community, as well as Food Bank for Westchester's news and events.
"When you work with Food Bank for Westchester, you experience a range of emotions," said Schlientz. "While the statistics about hunger insecurity in our community are troubling, the enthusiasm and innovation of the entire team is contagious. You want to help. When they asked if I would consider working as a social media ambassador, I agreed, but offered to to do more."
IntoxiKate worked with the food bank to create the month-long event, inviting restaurants from Yonkers to Chappaqua to Port Chester to be involved. A range of dishes range can be enjoyed—from seasonal celebrations, to gluten-free and vegetarian options, in both sweet and savory categories.
Diners are asked to visit participating restaurants, enjoy the orange-themed dishes, and help spread awareness by sharing their experience on social media using the following hashtags: #eatingfororange #intoxikate #hungeractionmonth #fbfw.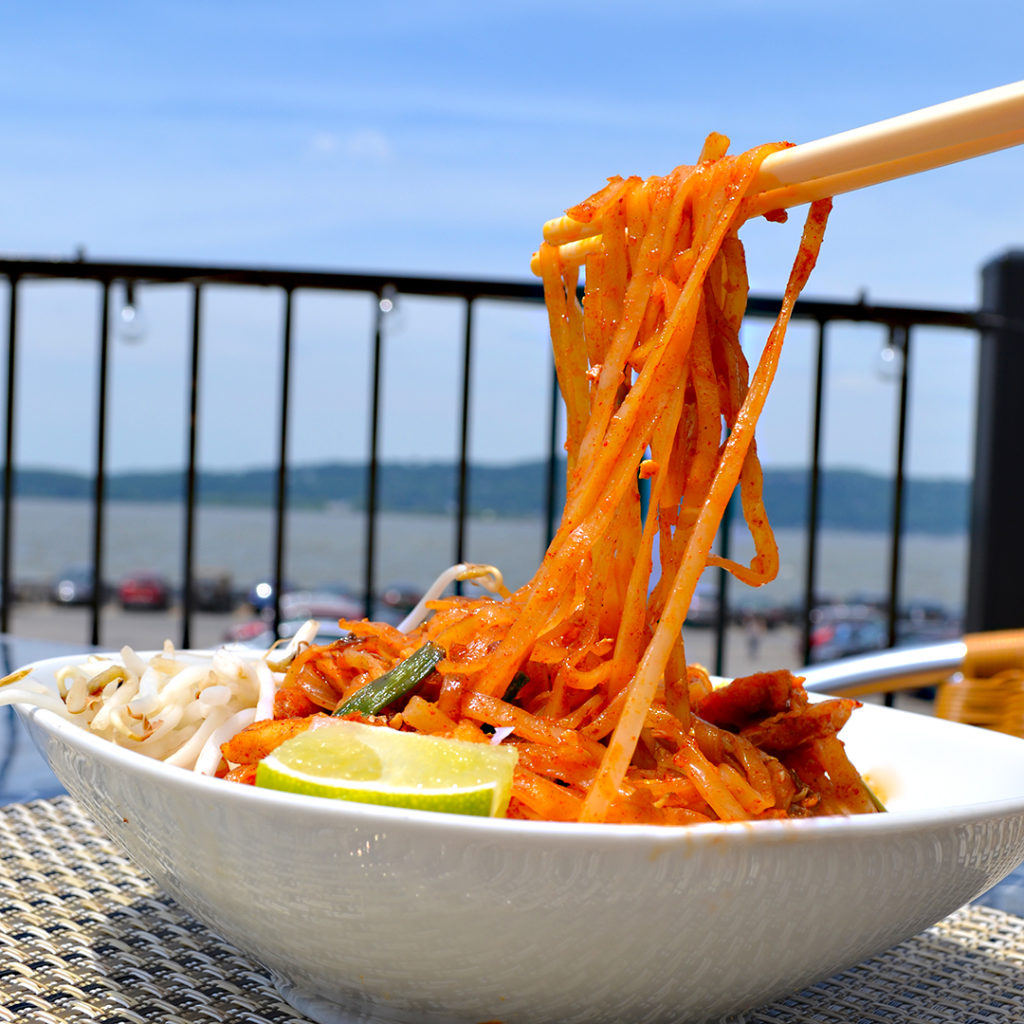 "This month is really focused on hunger awareness and creating a dialogue," Schlientz said. "What better way to converse than over great food?"
Executive Chef Jay Lippin at Crabtree Kittle House is featuring his Carrot Gastrique. Maria Valente offers her Chocolate-Dipped Orange Peel in her sweets shop, Chocolations. Visit Boro 6 Wine Bar in Hastings-on-Hudson, and you can enjoy the Melon and Prosciutto Salad with Heirloom Tomatoes, Mint, and Olive Oil. (The complete list of participating restaurants and orange dishes is listed below and can also be found on
IntoxiKate.com/Eatingfor
Orange
.)
To collaborate, each restaurant was asked to create a new dish or highlight an existing menu item that was orange-colored or flavored. These dishes will be highlighted on the restaurant's social media platforms, IntoxiKate's social media outlets, and on IntoxiKate.com. This month, restaurant staff will also don orange bracelets and provide literature provided by Food Bank for Westchester.
Participating Restaurants and Dishes
Baked by Susan (Croton-on-Hudson): Vanilla or Chocolate Cupcake with Orange Icing
Boro 6 Wine Bar (Hastings-on-Hudson): Melon and Prosciutto Salad with Heirloom Tomatoes, Mint, and Olive Oil
Cedar Street Grill (Dobbs Ferry): Buttermilk Fried Chicken with Spicy Pickles and Cheddar Cornbread
Chocolations (Mamaroneck): Chocolate-Dipped Orange Peel
Chutney Masala (Irvington): Chicken Lollipops
Crabtree Kittle House (Chappaqua): Carrot Gastrique
Empire City Casino – Beverage (Yonkers): Orange Blossom Martini (House Gin, Sweet Vermouth, Orange Juice)
Empire City Casino – Dan Rooney's Sports Pub (Yonkers): Baked Sweet Potatoes (Side Dish) and Carrot Cake (Dessert)
Empire City Casino – Employee Dining (Yonkers): Orange-Flavored Corn Bread
Empire City Casino – Food Court (Yonkers): Orange Beef or Chicken (Featured in the Asian Station)
Empire City Casino – Nonno's Trattoria (Yonkers): Orange Fennel Salad with Arugula & Crumbled Gorgonzola
Harper's Restaurant (Dobbs Ferry): Roasted Carrots with Honey, Smoked Shoyu, Scallion, Sesame, and Roquefort
La Bocca (White Plains): Pappardelle alla Bolognese
License 2 Grill (Thornwood): Chicken Wings and Sweet Potato Fries
Meritage Restaurant (Scarsdale): Roasted Beets with Red endive, Orange, Hazelnut, and Valency Goat Cheese
Rye House (Port Chester): Voodoo Shrimp with Creole Remoulade OR Hamachi Ceviche
Saint George Bistro (Hastings-on-Hudson): Mouclade: Steamed Mussels, White Wine, Curry, Carrot, and Leek
Saltaire Oyster Bar & Fish House (Port Chester): Pan Seared Lemon Fish Scallopinis, Yukon Gold Potato & Crab Hash, Grilled Asparagus, and Lobster Coral Sauce
Sambal Thai + Malaysian (Irvington): Pad Thai
Siegel Bros. Marketplace (Mount Kisco): Shrimp and Chorizo
Village Beer Garden (Port Chester): Kielbasa OR Onion Rings
Yonkers Brewing Co. (Yonkers): German Blonde Ale
Please note: The restaurants at The Westchester's new SAVOR experience are also participating and will be updated on intoxikate.com as soon as dish confirmation is received.