Shop.RachelZoe.com is having a very special Labor Day Sale from 9/1-9/4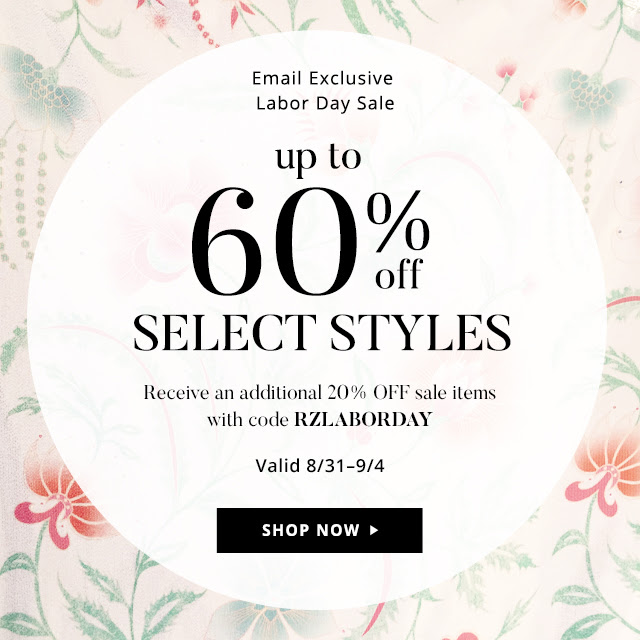 What is RachelZoe.com:
The official site of effortless glamour, modern tailored silhouettes and exclusive styles by distinguished fashion designer and editor Rachel Zoe.
What makes it special:
RachelZoe.com features Ready-to-Wear, Footwear, Jewelry and exclusive styles quintessential for every wardrobe.
Who loves it:
Women on-the-go who are searching for versatile pieces that exude effortless glamour taking them from day-to-night or weeknight-to-weekend.
The Zoe Report Box of Style is offering $15 off the Fall Box of Style.
Here is a $10 off the Fall Box code for you BOSFALL10
EXCLUSIVE COLLAB: GiGi New York, Rachel Convertible Clutch -Retail value: $195 -Product & Brand Overview: GiGi New York is a handbag company with a legacy; their bags reflect 30 years of leather experience by a local, family owned, bookbinding company. -This exclusive piece can be worn as a cross-body bag, strapless clutch, and opens to fit a 13鋳 laptop to function as a sleeve. CHOICE ACCESSORY: La Soula, Two Diamond Ring Set (choice of 1 set) -Yellow, White or Rose -Retail value: $176