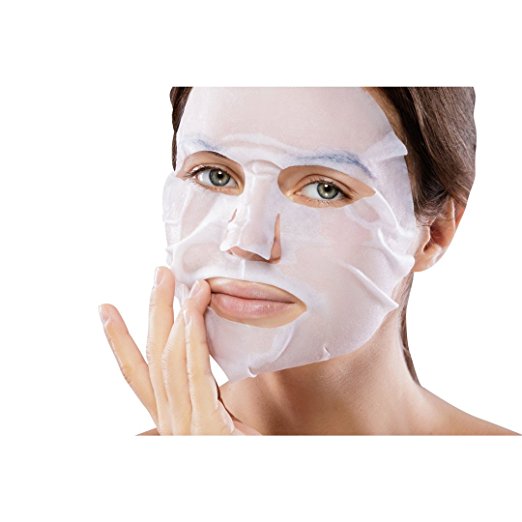 For several years now, Asian beauty has been the trend to follow in the cosmetics world. In particular, sheet masks have become a new beauty phenomenon, popping up all over celebrities' social media accounts and big brands' fashion campaigns. There's good reason for this, since these masks brighten, tighten, and hydrate the skin, leaving users looking beautiful in a flash. Plus, consumers do not have to change their skin care routine to receive the benefits from these masks.
Indeed, sheet masks boost skin-care and give immediate, visible results. According to Google, "masking" is currently the top skin-care trend on the Internet.
Backed by science and proven results, "Unlock Your Youth" focuses on 2 key topics:
The ingredients your skin really needs.
The extent your skin really does absorb ingredients.
It must be remembered that a mask is a vehicle that delivers active ingredients to the skin to improve skin quality. Our skin really does absorb ingredients, but only to a certain extent. Now, however, the use of occlusive dressings, which are air- and water-tight trauma medical dressings used in first aid, have led to an advanced breakthrough in the penetration and absorption of active ingredients by the skin. When implemented in sheet masks, these masks become more conductive and help the skin to fully absorb the effective ingredients more efficiently. Although in recent years a "less is more" philosophy has often been advised for beauty routines, TCI has delivered proven results that speak for themselves: "more is more," and your skin will glow!
Implementing occlusive dressings is only the beginning. TCI has also developed Lipomask™, a technology that uses microemulsion to form a spherical vesicle with a phospholipid bilayer, creating a structure that is similar to a cell membrane. The lipophilic ability of the outer layer of the liposome enables it to quickly penetrate the skin and effectively release the active ingredients. Scientific tests have shown that the moisturizing effect of Lipomask™ is not only better than that of a general mask (by 18 percent) but also long-lasting. In vitro test results have also shown that Lipomask™ serum quickly penetrates within 5 minutes, which is far better than general mask essence. After using Lipomask™ for 8 hours, the moisture effect is 20 percent higher than that of a general mask.
Thanks to scientific and technical improvements, Lipomask™ delivers the right amount of actives for effective absorption by the skin.