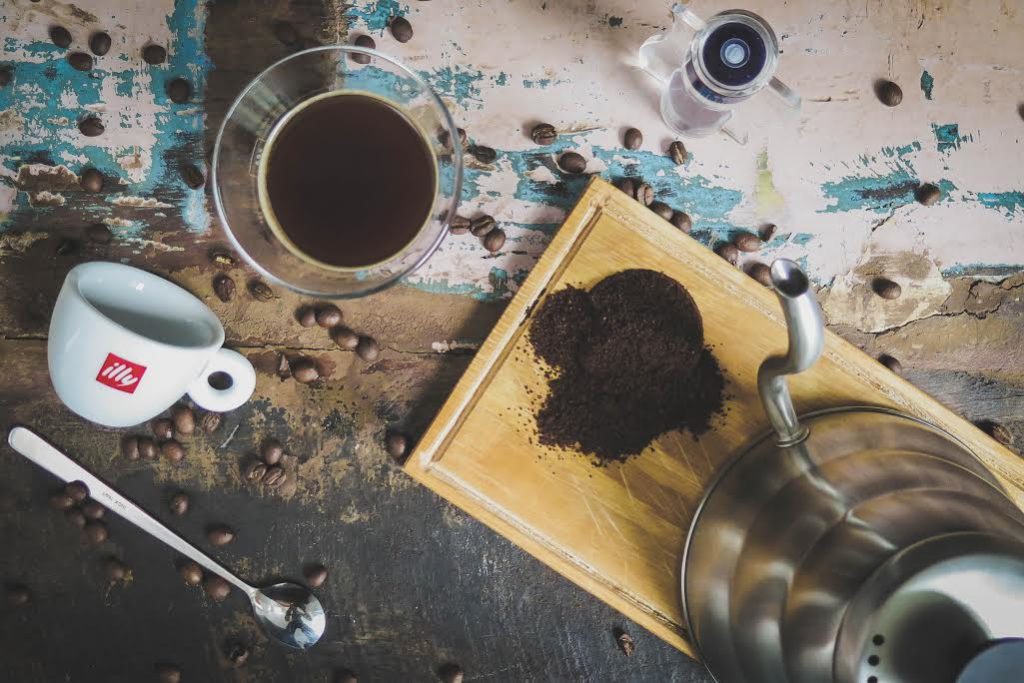 If you are hardcore coffee lovers you will know the value of a freshly grounded and burred coffee. The cup of coffee from a coffee shop or even homemade coffee using prepackaged grounded coffee comes nowhere close to freshly grounded coffee. The rich aroma, flavor and texture that come from a freshly grounded can never be achieved from prepackaged alternatives. The secret behind achieving a perfect healthy burred coffee at the comfort your home is to invest in a good coffee grinder. Here are some of the best coffee grinders that you can choose from.
KRUPS GX5000 Professional Coffee Burr Grinder
This aesthetically appealing coffee grinder has a sleek design and can be a beautiful addition to your kitchen. It is strong and sturdy and very user friendly. The nine different grinding levels give you the power to choose how you would like your coffee and customize your grinding accordingly. On the downside it cannot grind coffee in large quantities at a single time which makes it unfit for large families.
Baratza Encore Conical Burr Coffee Grinder
This coffee grinder is a perfect balance between an appealing design, optimum performance and great utility. It comes with a whopping 40 grinding levels that give unparalleled customization options so that you can choose the perfect flavor, texture and blend for your coffee. It also comes with digital kitchen scale and a grinding brush. However, its expensive price tag makes it unappealing compared to its competitors.
Capresso 565 Infinity Stainless Steel Conical Burr Grinder
This stylish coffee grinder has compact design and good functionality that makes it a very good buy for home use. Its design and material is strong and sturdy. It also comes with a dusting brush. On the downside it has limited grinding levels available, which makes it less edgy compared to its other competitors on the list. That said, if you are someone who have a consistent choice of texture and do not like a lot of experimentation than this machine is not a bad deal.
Top Rated Bellemain Burr Coffee Grinder French Press and Turkish Coffee Makers
This is a fairly new addition the coffee grinders market but a very good one. Other than the elegant and stylish design it has some unique features that other coffee grinders do not offer. It has a large ground cup capacity and allows you to add as many or as little coffee beans as you want. This is a very user-friendly equipment and can make as many as 14 cups of coffee in a go. The only drawback of this product is that it does not have a cooling system.
Cuisinart DBM-8 Supreme Grind Automatic Burr Mill
If you are looking for a good quality coffee grinder for your home which is also budget friendly, then this is one of the best choices you can make. Cuisinart is already a reputed household brand name when it comes to high quality kitchen appliances and this product lives to its expectations. It is not only very reasonably priced but also has a large capacity that allows you to make as many as 32 cups of coffee at a time. The automatic timer shuts off the machine once the cycle is complete. Despite being less pricier compared to other competitors, this coffee grinder is has an aesthetically appealing design.