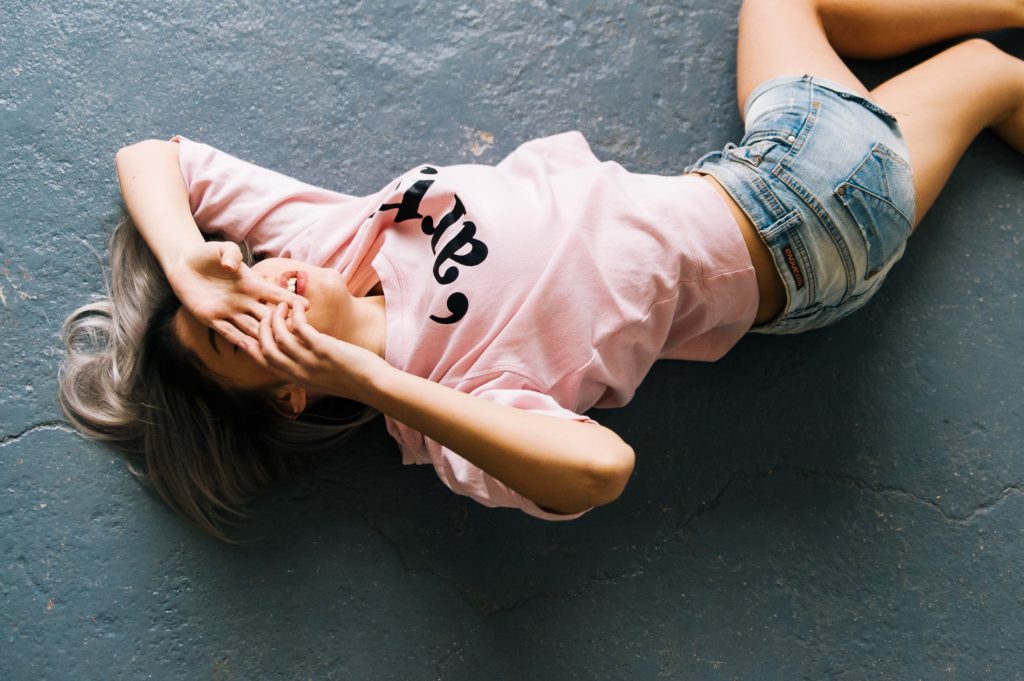 Ladies 5'4" and under, you don't need high heels to look good in any outfit. Most commercial clothing were made for taller frames. For a petite girl, finding the right clothes may just be one of the 12 labors of Hercules.
You can stop worrying, though. With the campaign for more inclusion in many industries, shorter gals can finally pieces made for their frame. If petite clothing lines still haven't made it to your local shopping mall, you take these style tips to look good in clothing that's not made for your height.
Get Clothes That Fit
It doesn't matter how trendy your clothes are. If they don't fit well, they won't look good on you. As a petite girl, you don't have the advantage of attractively long limbs and a statuesque figure. Wear something too baggy, and you'll look like you're donning your blanket. Fit and proportions are key to looking stylish for petite girls.
How do you find clothes that fit right? Not all petites were created equal. Some have curvy figures; others are slender. You have to know your body type in order to find clothes that fit you. Different brands don't follow the same sizing chart so it's important to know your measurements—shoulder, waist, arm length, and inseam length.
Get It Tailored
No matter how hard you look, there are times when you can't find clothes in your size. Sometimes, you find the perfect fitted pants, but the legs are too long. Other times, the sleeves that are the problem. It's disheartening when your find something you like, but it's not in your size, which happens too often for short women.
But there's a solution for that. Get your clothes tailored so you can finally stop suffering baggy clothes that conceal your figure or over long pants that you can trip on. Tailored clothes follow your proportions, so you no longer have to worry about an unflattering fit (or lack thereof).
When tailoring doesn't cut it out, get rid of pieces that don't fit your body without wasting a single dollar. Try selling those clothes online and earn extra cash to renew your wardrobe.
Go for Above-the-Knee Skirts
For petite ladies, it's nice to show a bit of skin when wearing a skirt. It can englogate your legs and make you look taller than you art. The perfect length should fall above the knee.
Avoid clunky shoes or strappy-scandal that make you look shorter when wearing a skirt or dress. They draw too much attention on your feet and make you look shorter.
Maxi skirts and dresses were made for tall people, but don't let that stop you from wearing one. As a petite woman, you can still rock the maxis, keeping in mind some considerations. One, wear one the right length. Two, opt for solid or monochromatic dresses. Three, avoid big, loud patterns overwhelm your figure. Finally, choose the right cut (e.g., ones with a higher waistline and a fitted bodice).
Try One-Colored Outfits
Wearing a single-colored outfit creates the image of a long continuous line, which then makes you look taller and slimmer. Creating a monochromatic outfit doesn't mean that you have to wear the exact same shade for every piece. You can mix and match different shades of one color. For example, combine a light gray top with dark gray bottoms and darker gray or black shoes.
Be careful about choosing the color motif of your outfit. Too bring colors can overpower your frame, which defeats the purpose of the one-colored outfit. When in doubt, go for neutrals or muted colors.
Elongate Figure with Vertical Lines
When buying printed clothes, opt for patterns with vertical line or stripes. Vertical lines draw the eyes from top to bottom and creates the illusion of a long, continuous figure. If you want to look taller and slimmer in a long dress, it's best to wear one with vertical patterns.
If you want more variety in your printed clothes, choose pieces with subtle, small design motifs. It keeps the attention on your figure so you don't get overwhelmed by the patterns.
Final Word
Don't let your height stop you from trying out trends and pieces are "made" for tall people. You don't need high heels to appear taller and be stylish. With a few style tricks and tips, you can wear the clothes you like and look good in them.