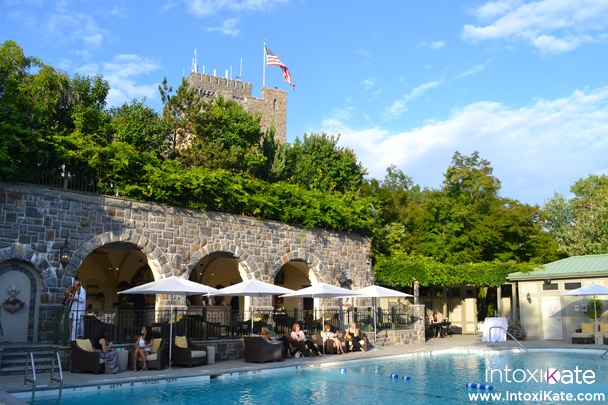 Join radio host and food writer Kate Schlientz of IntoxiKate.com at The Castle Hotel & Spa tokick off their Poolside Summer Pairing Series this Thursday, June 25th, from 6:30 to 8:30 p.m. The event features all you can eat passed appetizers from Equus Restaurant (menu below) paired with IntoxiKate favorite Spiked Seltzer.
The Westchester #FoodieNation receives a special rate—$53.50 including tax and gratuity. (Tickets are regularly $68 per person plus tax and gratuity.) To RSVP, visit IntoxiKate.com.
Enjoy another IntoxiKate favorite—singer and songwriter Frank Persico will be on hand to provide some live tunes.
The Details
Thursday, June 25th
6:30 to 8:30 p.m.
The Castle Hotel & Spa: 400 Benedict Avenue, Tarrytown
$53.50 per person
RSVP now. You MUST be on the list to receive the special, discounted rate. Please dress to impress.
June 25th Menu Includes:
Red quinoa and kale salad with honey roasted feta
Baby carrot, crème fraiche, poppy
Smoked Trout Salad, Heirloom Tomato, Brioche
Oyster Rockefeller, Creamed Spring Onion
Port Poached Beets, Fromage Blanc
Mushroom Flatbread
Pepper Ham Tartine w/ Whipped Ricotta
Watermelon Gazpacho
The Castle Hotel & Spa's Poolside Summer Pairing Series occurs every Thursday from 6:30 to 8:30 p.m. during the summer season. Reservations are required for each event. Call 914-631-3646. Tickets are $68 per person plus tax and gratuity.