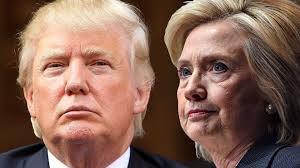 Don't talk politics at the dinner table — sound advice, especially when it comes to online dating. A new survey shows, when dating, Republicans choose to keep their political views to themselves.
Honesty is the best policy, unless you're talking about politics. With such a heated primary race and intense bipartisanship on controversial policies, a new study finds republican singles would rather keep mum than reveal their affiliation to a potential love match.
Dating website, WhatsYourPrice.com conducted a survey to discover how politics affect dating. The site asked members to identify their political affiliation. Those who identified as democrat and republican were then asked if they lied about their political beliefs when dating.
Results show that Democrats own up to their party while the majority of Republicans would rather lie than potentially turn off a new partner. Among respondents who identify as Republican, 57% said they would lie or have lied about their party affiliation to a date.
Republican politicians have been known to bend the truth and according to a recent survey, the same can be said about their constituents.
Among more than 70,000 respondents, a majority (82 percent) of those who identified as Democrats claimed they have never or would not lie about their political affiliation. Republicans however, are more apt to lie about their stance, with 57 percent claiming they would hide their beliefs to a potential love interest.
What is your political affiliation?
Democrat – 34%
Republican – 27%
Other – 39%
Would you or have you ever lied about your political stance when dating?
Democrat
Yes – 18%
No – 82%
Republican
Yes – 57%
No – 43%
"It's one thing to privately show one's support when voting but when it comes down to impressing a date, Republican singles aren't standing with their party," said Brandon Wade, founder and CEO of WhatsYourPrice.com. "The conservative stance on many social issues, such as gay rights and contraception are quite controversial, so it's no surprise many singles would be tight-lipped about their affiliation, especially early on in a relationship."
WhatsYourPrice.com is a patent-pending "Dating-for-Dollars" website. The dating site allows "Generous" members to bid and pay for first dates with other users. Unlike other dating sites, dates are accepted and rejected directly on the site.