Yes, I know, people who love playing with RC toys are all nerds and geeks. Even more, the entire RC community is considered to be nerdy for liking something that looks childish seen from outside. Still, we know how cool it is to drive an RC Monster Truck in a race or how fun it is to get your brand new RC boat on the nearby lake!
However, you can only have fun with the best designs that implement advanced features and powerful engines. And, since the market is flooded with all sorts of wannabes, I decided to make my own top three with the best RC toys you can buy in any RC niche (cars, flying toys, and boats).
#1: Traxxas Summit Extreme Terrain Monster Truck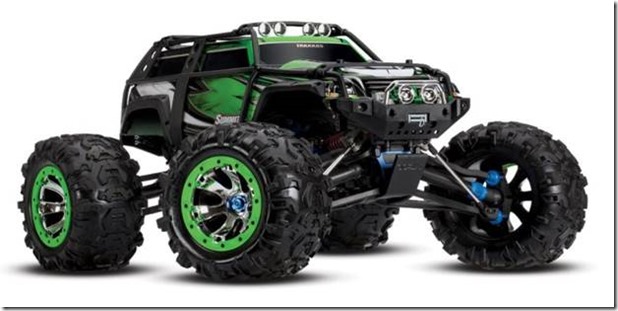 This is the bad ass RC car everyone dreams about in their childhood! With a 1/10 scale, 4 wheels drive, and a fully electric engine, this monster truck is the ultimate off road RC toy you can have. Even more, according to the guys from RC Rank, this bad boy is very popular right now.
It comes equipped with 16.8V EVX-2 ESC and a Titan 775 motor (the largest in its class) for superfast speeds and a gorgeous performance on all sorts of terrains. The truck is completely waterproof so you can drive it anywhere you want!
To make sure you won't run out of juice too fast, the Summit is furnished with two powerful batteries, and it's not too picky when it comes to upgrades in this department. It will accept both NiMH and LiPo configurations.
If it's from Traxxas, it must come with the famous TQi 2.4GHz transmitter (4 channels), and it does! This is one of the hottest transmitters on the market right now, and many RC fans would love to test it out.
Finally, the design is impressive and intimidating, so you'll be the coolest on the track. The Geode rims, special tires, and the long-travel suspension all make one gorgeous monster truck. Still, you should be prepared with a big budget – the Summit isn't cheap!
#2: Parrot Bebop Drone 2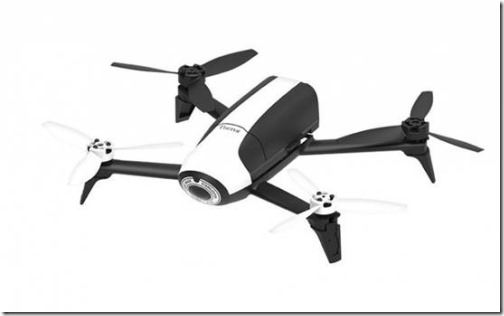 The Parrot Bebop is an interesting RC drone with lots of great features addressed to amateurs, and it's easily affordable. It is also quite small so you can easily put it in your backpack and leave, and it's a lot of fun to fly.
It can be controlled via a mobile device such as a phone or tablet, or you can invest in the Skycontroller remote control which broadens the range and the available functions. Still, you should know the camera quality is not too good, but I didn't take this drone for the camera – I took it for the stunts it does in the air and for the way it flies.
The Bebop 2 is the RC drone you get when you want to go out in the park and have some fun with your friends. It's also durable and implements safety features that allow it to survive a crash.
#3: Traxxas 57076 Spartan Brushless Muscleboat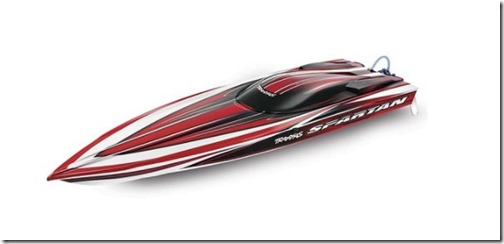 We talked about RC cars and drones so it's normal that my next choice would be a boat. The Spartan from Traxxas is a speed boat and, with a bit of skill, can take on any race.
The true deep V shape of the hull is a fantastic feature for stability while running at high speeds (about 30mph to 50 mph). The cool thing about the Spartan is that it allows you to choose the type of battery you want (NIMH or LiPo).
Like most RC boats, the Spartan is equipped with a water cooled system for keeping the engine (Velineon 540XL) at optimum temperatures. It is also protected against any voltage fluctuations that may occur.
Finally, you'll get to play with the TQi 2.4GHz remote control system with 5 channels receiver developed by Traxxas, which is a blast!
This is my top 3 RC toys that I would recommend to anyone looking for technologically advanced and exciting devices. I think anyone with a passion for technology and fun would love to have these. So, keep in mind that, while they may not be cheap, they are a lot of fun to play!