Mary Jane Denzer continues to deliver Expertise in Personalized Styling adding Couture Lines and Ready-To-Wear for the Everyday Lifestyle Needs of its Clients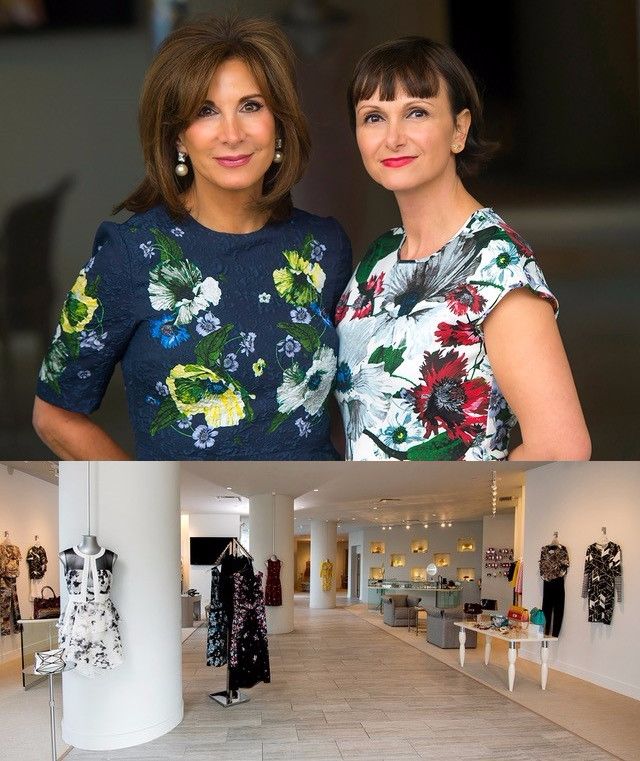 The four decades strong

Mary

Jane

Denzer (MJD) fashion boutique – a top luxury fashion destination in the tristate area – today announced the brand's relaunch. Under new ownership by co-CEOs and partners, Debra O'Shea and Anastasia Cucinella – both of whom share a deep love of fashion and passion for fine service – are carrying out boutique founder Ms.

Mary

Jane

Denzer's legacy of personally dressing women in the world's most luxurious brands.

MJD's new owners are traveling to the fashion centers of the world, carefully curating their selections for something new and unexpected. Their focus on the importance of its one-on-one client service and personalized styling and fitting continues. In this new era of the company, MJD continues its focus on important dressing and have collections for everyday with more ready-to-wear, designer and couture lines for women of style.

"What we love most about our boutique is serving the ever-changing styling needs of our clients. Being on the selling floor each day, gives us a precise eye into their lifestyle needs and preferences," said Ms. O'Shea. "Our clients have a very specific expectation, which is what makes the MJD experience special and reliable. It is the opposite paradigm of the department stores, where the buyers buy and the sellers sell, yet with no crossover. What gives us a seamless advantage is we know our clients well, and they appreciate our fashion perspective and making it unique to them."

Ms. Cucinella added, "The new MJD is all about experiencing the extraordinary, through designers, personal styling and an intimate shopping experience. We closely follow the global fashion circuit to uncover the looks that appeal to our loyal clients, and we really enjoy bringing them new and unexpected collections."

"MJD chooses not to do e-commerce for one simple reason – at our level of dressing, clothing needs to be touched, tried on and altered to perfection," said Ms. O'Shea. "In today's retail environment, it is a fantastic opportunity for the specialty retailer, and coupled with passionate service, we will always be relevant."

As a result, MJD continues to experience a growing clientele from not just Westchester where the boutique is located, but from all over the region – from Long Island, New Jersey, Connecticut and New York City. As well, clients come to MJD throughout the year to see new collections off the runways, experience in-store trunk shows with designers and enjoy seasonal events to celebrate personal style.

About The Mary Jane Denzer Group

The Mary Jane Denzer Group (MJD) is a leading luxury fashion destinations, curating sublime collections from the world's most coveted designers. Owned and operated by partners Debra O'Shea and Anastasia Cucinella, MJD is located at the Ritz Carlton Hotel in White Plains, New York. MJD caters to women who are seasoned shoppers looking to add the newest trends to their wardrobe. MJD aims to make every woman's shopping experience relaxed and easy, so guests can drop by or schedule a private appointment. As well, clients come to MJD to see collections off the runways, experience in-store trunk shows with designers and enjoy seasonal events to celebrate personal style.
Reaching Us
Clients can visit MJD online at www.MJDenzer.com, in-store at the Ritz Carlton, located at 7 Renaissance Square in White Plains, NY and by calling to make an appointment at 914.328.0330. Clients are also encouraged to visit MJD's blog at http://mjdenzer.com/blog/to hear the owners' take on the latest fashion trends and experience branded events and trunk shows. Clients can also engage with the brand on Facebook @MaryJaneDenzer, on Instagram and Twitter @MaryJaneDenzer and on YouTube at Mary Jane Denzer.