The Hydrafacial! at Bellava Med Spa

This is a great treatment no matter what your skin type! Especially for warm weather months, when the sun can be very drying and bring out rosacea and hyperpigmenation. Another great thing about Photofacials: the perfect way to get that dewy glow before a big event like a wedding. There is no downtime! SO you can get it done the day before or day of big day!
Hydrafacial by Edge is a soothing, moisturizing treatment also improves the appearance of fine lines; wrinkles congested or enlarged pores, acne, hyper pigmentation and brown spots. Hydrafacial is the only hydradermabrasion procedure that combines cleansing, exfoliation, extraction, hydration and antioxidant protection including a light glycolic peel (7%) all in one treatment. You'll be amazed by how clear and glowing your skin is after just one treatment.
Pro-Radiance Biotec Facial at Oasis Day Spa
After a long winter (and this one gave us snow until late in April), we need a quick refresh to get ourselves summertime ready! Our favorite combination is a full body lavender salt scrub and Pro-Radiance Biotec Facial at
Oasis Day Spa
!
We start with a the salt scrub in our vichy shower room, which is a 30-minute treatment that exfoliates the body, removing and washing away any reminder of winter, dry skin. After the scrub is vigorously massaged into the skin, scrubbing mitts are used to remove the scrub for a secondary exfoliation, all while lying on our marble table under our 5-head vichy shower. We finish the treatment with a full-body application of a deeply hydrating and healing moisturizer, front and back, neck to toe. (30 mins – $80)
We then would move to our skincare treatment room to enjoy our most popular Pro-Radiance Biotec Facial, which uses high-potency actives, healing touch and advanced technology. We incorporate all in a luxurious pampering experience while targeting specific skin needs to achieve a restored balance and luminescence to the skin. The treatment starts with an ultrasonic peel, which pumps vibrational energy into the skin to gently exfoliate and stimulate the removal of impurities and dead skin cells, while the galvanic rejuvenating current is combined to restore radiance and a youthful glow. (60 minutes – $250, 90 minutes – $300).
You will walk out renewed and ready to hit the beach, pool or put on your favorite summer outfit without worry!
The Ionzyme DF II Facial at Primary Aesthetic Skin Care

Do you wish for smoother skin? Do you want to experience Red carpet celebrity Facial? How about a younger and rejuvenated look? If you live near Bedford, New York, then stopping by Primary Aesthetic Skin Care can be a great opportunity for you to try the Ionzyme DF II Facial in Bedford! This amazing Facial incorporates DF machine that was developed by legendary Dr. Des Fernandez Top 10 Plastic Surgeons in the world.
How does the machine work?
DF Technology incorporates the revolutionary Ionzyme DF II Machine which uses iontophoresis, an electrical current that is passed through the skin, allowing greater absorption of vitamin applications, along with sonophoresis, which uses sound waves to promote deep penetration of vitamin molecules resulting in faster, more effective results.
What benefits may I see?
This treatment may allow for an improvement in acne, scarring, discoloration, aging, sun damage, dry, or sensitive skin.
Some of the improvements that you see may include:
Normalized or improved collaged production
Diminished hyperpigmentation
Improved acne healing
Reduced pore size or scarring
Stronger skin
What is the treatment like?
The skin tightening treatment itself is a luxurious experience. To start, the skin is cleansed. Multiple Environ products may be used in multiple steps to clean the skin and open the pores to best prepare for the facial. After putting the electric pad against the skin and the passive electrode in the armpit or hand, the sauna probe will then massage the skin with the help of a vitamin A serum. Another mask may be reapplied to the skin to soothe it after the treatment. The mask is then removed, and a moisturizer is then applied again.
Collagen Boosting Facial at Derma Glow Spa and Boutique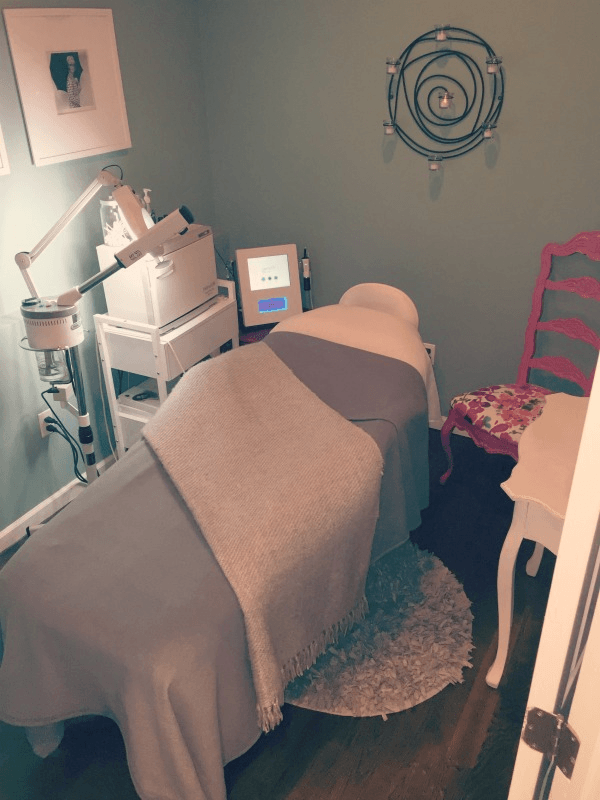 In this 60 minute treatment we use Hylauronic Acid to Moisturize, Enzymes to Exfoliate, & Peptides to help fight fine lines & wrinkles.
This facial not only helps combat the signs of aging but it also deep cleans as we use our Ultrasonic Skin Scrubber to exfoliate & push our products deeper into your skin, for exceptional results!
Clients absolutely love how their skin feels & looks after the first treatment, as well as the long lasting results.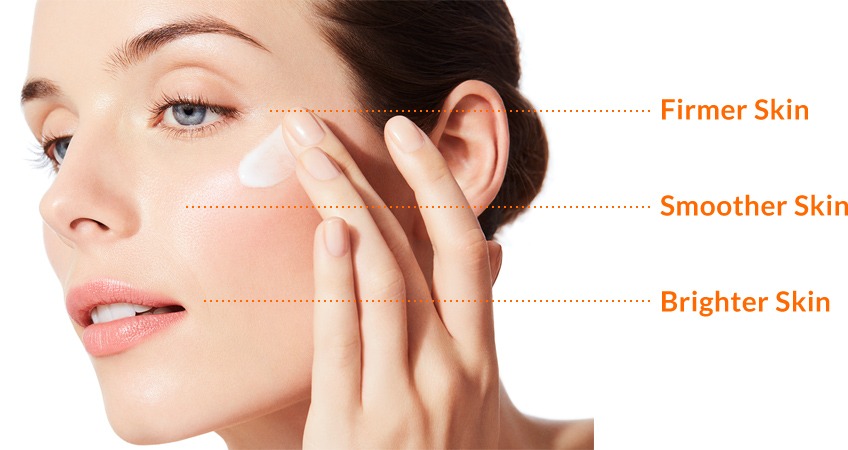 During the heat and sun exposure you tend to sweat which causes your pores to "clog". At Epidarvos the approach would be to remove the "bad stuff" that causes breakouts and congestion and replace it with particular serums that best fit your skin. The Ultra-C Power Facial is a favorite. It's a burst of Vitamin C and high frequency rhythms that replenish the skin and will lighten, tighten and brighten for a fresh, new you.