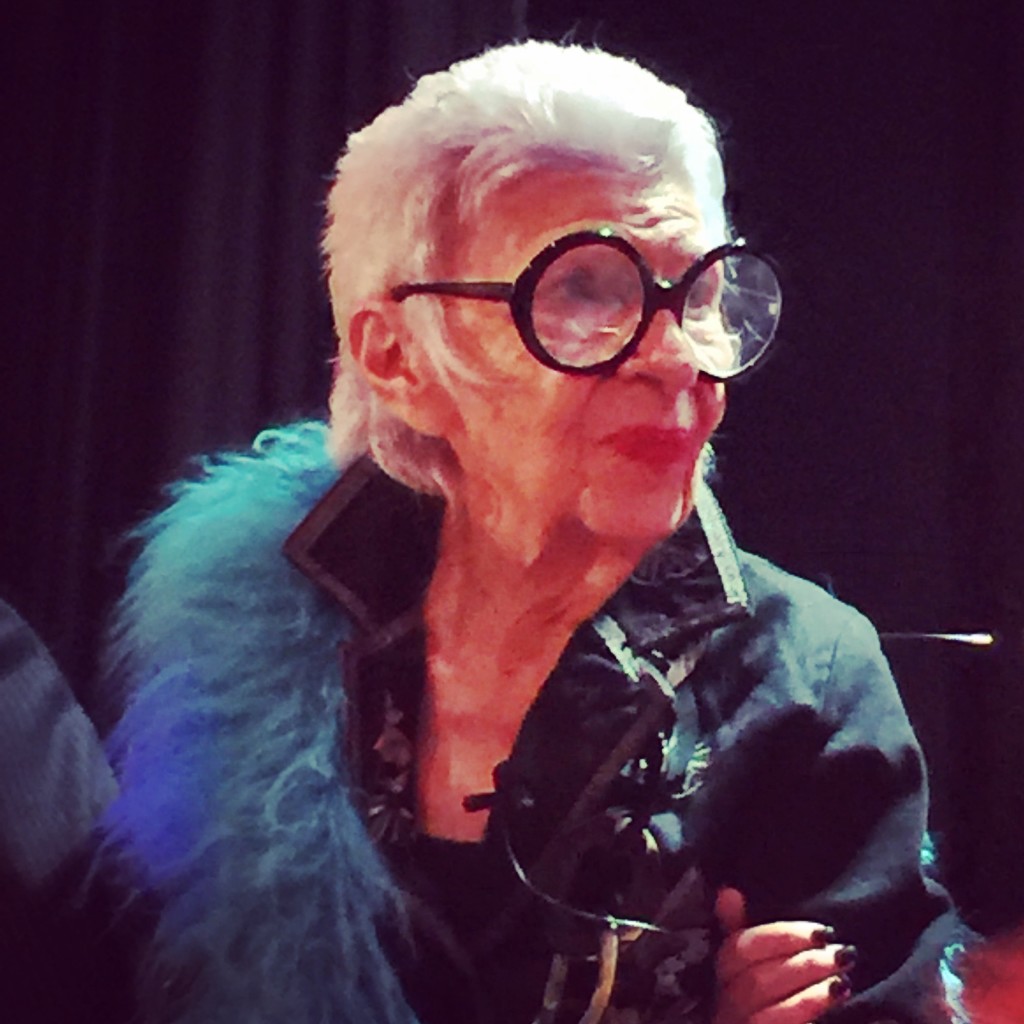 When is too much to much-Never!!!
Excess is never enough
More is more and less is a bore.
You need to experiment, be curious all the time.   Iris is passionate about everything.
Meet the Fashionista Rockstar that happens to be 93.  She's is the woman I want to be when I grow up.  She is a Geriatric Rockstar and the Oldest living Fashion Model.
Iris Apfel is the new face of Kate Spade, but her legacy is rooted as a businesswomen and fashionista.   Most recently she was the subject of "Iris" a new documentary by the late Albert Maysles, it's playing on Netflix.  .
Iris's secrets … Have fun, keep a positive attitude and always have a sense of humor.
Someone in the audience asked "what is the biggest fashion mistake women over 50 make?"  Iris answered  "Looking the mirror and seeing someone else."
You can't take your eyes of of Iris Apfel, but then again why would you.
Real money casinos reviewed by exycasinos.com feature a proper license, regulated by official bodies and have solid customer history. The ranges of casino games are also impressive. No matter you want to play pokies or blackjack, you'd better to check with this site first and find a relevant online casino for your needs.