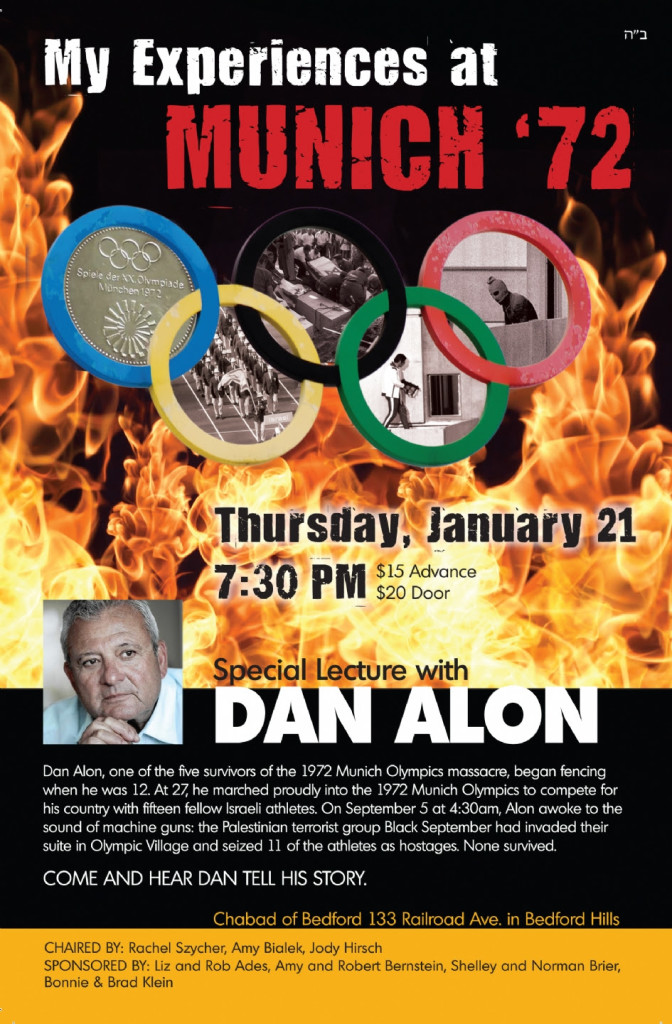 11 Israeli athletes were brutally murdered at the 1972 Munich Olympics. 5 athletes escaped.

One of them was DAN ALON – author of Munich Memoir.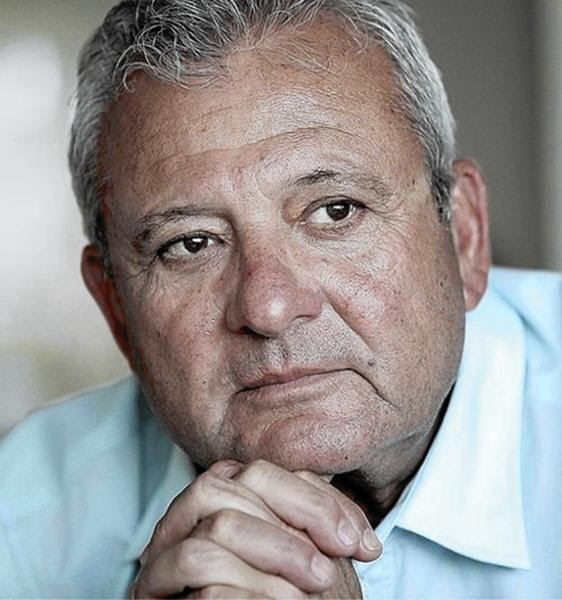 Come and hear a first-hand survivor's account of the darkest moment in Olympic history.
This Thursday, January 21st, 7:30 PM at Chabad.
Couvert: $15 in advance, $20 at the door

Sponsor: $180 per couple – includes pre-event dinner with Dan Alon at 6:30 PM
Limited seats available. Please click here to reserve your seat for this unique event.
Click here for a documentary about the attacks and Israel's response