On view November 5, 2019 – January 25, 2020
Laurie Frick, People Connections.
  Data is the most abundant byproduct of contemporary life, with humankind generating more than 50 million laptops-worth of data daily. ArtsWestchester invites you to explore the artist's use of this cutting-edge content in its upcoming exhibit, Dataism. Featuring 13 contemporary area artists, Dataism will be on view from November 5, 2019 through January 25, 2020 in the ArtsWestchester Gallery, 31 Mamaroneck Ave., White Plains, N.Y.
"In the age of the algorithm, every facet of our lives, from whom we date to the news we read, is shaped by a formula that is driven by data – data we knowingly or remotely provide," said Janet T. Langsam, CEO of ArtsWestchester. "From ATM transactions to signing an online petition, from an Instagram post to a Google search, our daily interactions are transformed into data points that are collected and stored remotely. Dataism aims to reclaim the mining and interpretation of this data as an illuminating and empowering cultural practice."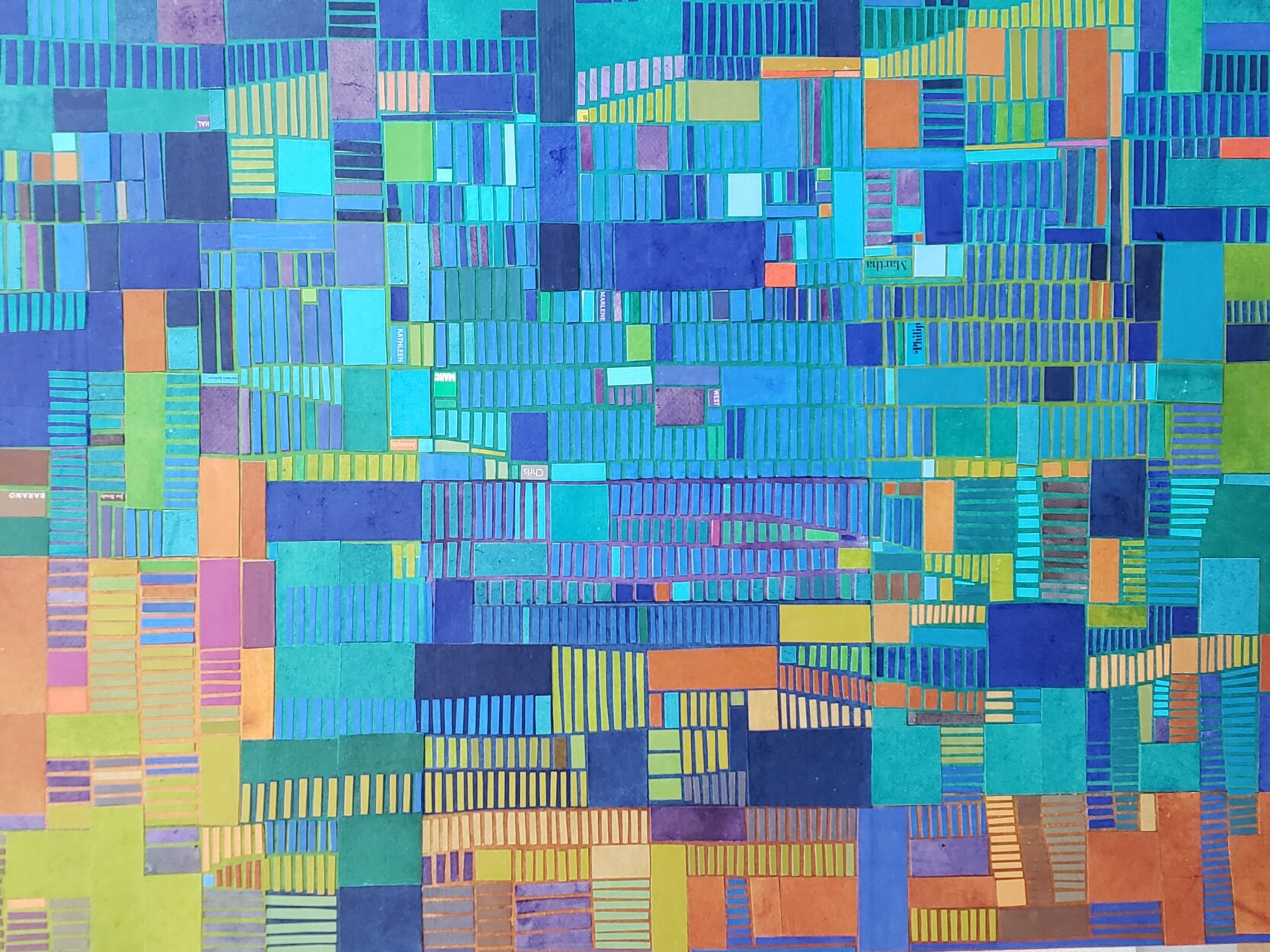 Supported by the National Endowment for the Arts and the Westchester Community College Center for the Digital Arts, Dataism presents artists who use data as points of entry into areas as mundane as daily life or as comprehensive as climate change, financial markets, privacy, surveillance and political power. Dataism presents this abundance of data through handcrafted techniques such as drawings, painting, sculptures and digital works.
The exhibition was conceived by Kathleen Reckling, ArtsWestchester's Deputy Director of Public Programs and organized by Amy Kurlander, ArtsWestchester Gallery Curator, and Lise Prown, Guest Curator.
Participating artists include:
Jennifer Dalton
Scott Fitzgerald
Richard Garrison
Mariam Ghani & Chitra Ganesh
Laurie Frick
Deborah Krikun
Derek Lerner
Shawn Lawson
Giorgia Lupi & Kaki King
Victoria Manganiello
Sebastiàn Morales Prado
Mimi Onuoha
Brook Singer
Exhibition Opening Reception: Sunday, November 3, 2019, 3:00 p.m. – 5:00 p.m.
Preview Dataism, meet exhibiting artists and enjoy light bites and beverages. Donations welcome. RSVP* encouraged to lhanley@artswestchester.org
Gallery Night Out: ArtsWestchester Holiday Mixer:
Thursday, December 5, 2019,
5:30p.m. – 7:30p.m.
Meet us in ArtsWestchester's gallery to start the holiday season off right! Join the merry-making, enjoy light bites and cocktails, view our exhibition Dataism, shop for holiday gifts and dance the night away to music by our DJ. Plus, enjoy DIY holiday crafting, while supplies last. Music by Echomixers. Admission: $25/$20 members. Includes two drink tickets. 
Purchase tickets at artsw.org/galleryniteout