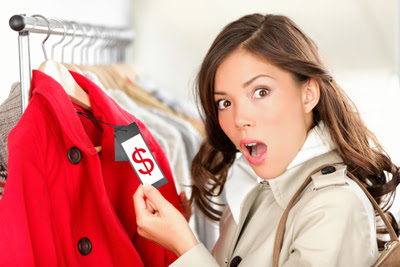 When headlines announce price hikes for coffee and chocolate, consumers tend to get frazzled. However, dishing out a few extra cents on these indulgences doesn't create a major financial burden. When expenses like healthcare and bank fees rise, everyone needs to perk up and learn how to protect personal and family finances.
Here are seven goods and services with prices on the rise, along with tips on how to squash extra spending on such essentials.
1. ATM Fees
The cost of accessing your own money has increased over 20 percent in the last five years, according to recent reports. With the average fee to withdraw funds amounting to over $4.50, consumers should find fee-free alternatives to get cash. Ask your financial institution if they're a member of Allpoint, a surcharge-free network of over 55,000 ATMs where you can access your cash for free. You can also withdraw cash using debit when shopping at a grocery store, drugstore and other retailers.
2. Breakfast Foods
America's favorite breakfast foods are costing families more than ever, with eggs at record-high prices and cereal seeing cost increases of 20 cents per ounce over the last five years. These price hikes can be managed through bulk buying, as both eggs and cereal are less-per-unit when purchased from warehouse club stores. For other ways to combat rising breakfast costs, check out my detailed tips here.
3. Healthcare
We're in the throes of open enrollment season and many consumers have seen their healthcare costs go up, especially as companies push price hikes onto their employees. With premiums increasing as much as 30-percent compared to last year, it's imperative families review plans carefully. While low premium plans may seem appealing, these often come with high deductibles of $1,000 or more a year, and those out-of-pocket expenses can become a huge financial burden. Opt for supplemental insurance to help cover those potential costs, with most plans paying cash benefits so you always have money on hand. If your employer doesn't offer this voluntary benefit, ask your HR representative to consider it.
4. Shipping Surcharges
Despite fuel cost decreases of around 35 percent, both UPS and FedEx are increasing surcharges between 60 and 67 percent. This could significantly impact e-commerce over the next few months, especially small retailers who can't negotiate lesser rates or swallow the cost of shipping charges. These increases will likely trickle down to the consumer in the form of higher product prices or shipping fees. Always look for online savings with coupon codes from sites like CouponSherpa.com, and mark your calendar for Dec. 18 for this year's Free Shipping Day when hundreds of retailers waive minimum order requirements and offer guaranteed delivery by Christmas Eve.
5. Mobile Plans
Changes in mobile plan structures are marketed as good news for consumers, but the savings are marginal at best. Even those grandfathered into older plans could see rises in price, with Verizon announcing a $20 monthly increase for plans still featuring unlimited data. Take a comprehensive look at your mobile costs and seek out ways to reduce your bill. While most plans offer unlimited talk and text, data usage can be managed better by accessing free WiFi networks whenever possible. What's more, low-cost providers like Ting, Republic Wireless and even Walmart's Family Mobile are increasing in popularity as alternatives to the pricey "Big Four" providers.
6. Holiday Shopping
With industry experts estimating a smaller increase in overall holiday sales for 2015, retailers are scrambling to find ways to boost revenues during this crucial time of year. One method being considered is scaling back on discounting, a strategy reviled by stores whose profits are undercut by price reductions. Stores like Aeropostale and Nordstrom are already planning to lower holiday discounts in favor of more inventory and product differentiation. Luckily, many stores will continue to push promotions for Black Friday, Cyber Monday, Green Monday and all the sale opportunities in December. Sign up to receive e-newsletter alerts of sales so you don't miss the discount when it's offered.
7. Netflix Streaming
The beloved television and movie-streaming service is increasing it's Standard plan to $9.99 per month, up from $8.99 previously. This likely won't break the bank of binge-watching Netflix loyalists, but it's definitely a sign of the times. Streaming content is dominating traditional alternatives like cable and movie rentals, and companies like Netflix, Hulu and Amazon Prime have to keep up with content and support for an increasing pool of subscribers. These services are still far less than cable TV, so you might lock in this rate now if you haven't already signed up for the service.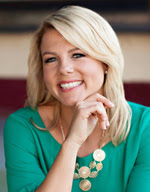 Andrea Woroch is a money-saving expert who transforms everyday consumers into savvy shoppers by sharing smart spending tips and personal finance advice. As a sought-after media source, she has been featured among such top news outlets as Good Morning America, Today, CNN, Dr. OZ, New York Times, MONEY Magazine, Consumer Reports, Forbes and many more. In addition, Andrea's stories have been published among leading publications and sites such as Yahoo!, AOL Daily Finance, CNN Money, Huffington Post, LearnVest and New York Daily News. Check out Andrea's demo reel or visit her website at AndreaWoroch.com for more information about booking an interview or requesting an original written article. You can also follow her onTwitter or Facebook for daily money tips.