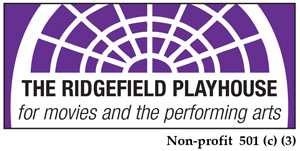 .

Colin Quinn: One In Every Crowd Opening Act: Tim Gage

Thursday, January 11, 2018 at 8pm

Barts Tree Service Comedy Series

You've seen him on MTV, SNL, Comedy Central, on HBO's "Girls" and in popular films: most recently opposite Amy Schumer in Judd Apatow's "Trainwreck" and alongside Adam Sandler in "Sandy Wexler." Now, catch Colin Quinn in his new one man show, One In Every Crowd!
Jim Messina

Friday, January 12, 2018 at 8pm

Doyle Coffin Architecture Singer-Songwriter Series
Pepsi Rock Series Powered by Xfinity

Don't miss an evening with this legendary singer-songwriter and his band! Enjoy a night of hits from his solo career and his time with Poco, Buffalo Springfield and Loggins & Messina, including "Your Mama Don't Dance," "Angry Eyes" and more!