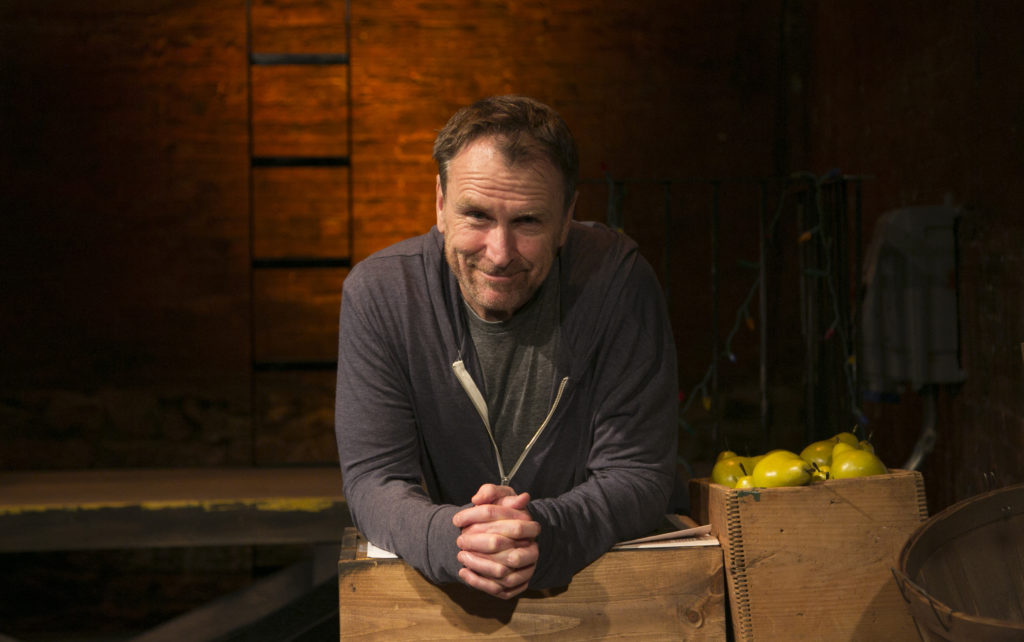 Colin Quinn has done it all from MTV to SNL to Comedy Central to Broadway! Catch his return to The Ridgefield Playhouse with his new one-man show "One In Every Crowd" on Thursday, January 11th at 8pm as part of the Barts Tree Service Comedy Series. If you enjoyed his other one man shows at The Ridgefield Playhouse, or if you are a fan of sardonic humor and are looking for intelligent laughs, you won't want to miss this hilarious show! Make it a great night out – visit GALLO (5 Grove Street, Ridgefield) for dinner before the show and get a free glass of house wine with your entrée when you present your tickets! Media partner for this night of comedy is 99.1fm WPLR.
Quinn got his big break as the comic foil sidekick on the MTV game show a "Remote Control," where he spent five seasons starting in 1987. Quinn did a five-year stint on "Saturday Night Live" from 1995 to 2000. On "SNL" he hosted the Weekend Update segment from 1998-2000. He went on to do "The Colin Quinn Show" on NBC and "Tough Crowd with Colin Quinn" on Comedy Central. In 2010, Quinn premiered his first one-man show "Colin Quinn: Long Story Short" on Broadway. This satirical look at the history of the world was recorded for HBO and was nominated for an Emmy Award in 2011. Two of his other one-man shows, "Unconstitutional" and" The New York Story" were released as Netflix specials. He's also had roles in a dozen movies, such as playing Adam Sandler's childhood rival in Sandler's 2010 film Grown Ups and its 2013 sequel, and more recently played Amy Schumer's father in her 2015 film Trainwreck. Quinn also has continued to do stand-up comedy, and had a recurring part on HBO's comedy series "Girls."
Colin Quinn has written several screenplays including Celtic Pride, a film that made it to the big screen starring Dan Aykroyd and Daniel Stern as obsessive Boston Celtic fans who kidnap the opposing team's best player to improve chances that the Celtics will win the championship game. Quinn has also appeared in the films Who's the Man, Married to the Mob,The Roxbury Guys, Sandy Wexler and Comedian.
For tickets ($45), call the box office at 203-438-5795, or visit ridgefieldplayhouse.org. Available for $25 by calling box office (203) 438-5795! The Ridgefield Playhouse is a non-profit performing arts center located at 80 East Ridge, parallel to Main Street, Ridgefield, CT.