Rocker Andrew W.K., Constantine Maroulis, Gary Gnu, Broadway stars, & more to be honored at 2nd Possibly Annual Pop Goes the Culture Award and Variety Show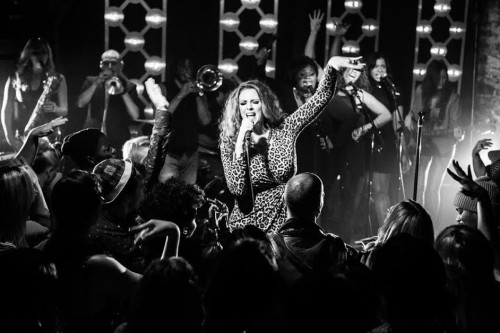 On Saturday, March 1, a day before the Oscars take Hollywood by storm, Westchester County will get its dose of star quality with its very own awards show. That day at the Alamo Drafthouse in Yonkers at 5pm (seating begins promptly at 4:30 p.m.), the 2nd Possibly Annual Pop Goes the Culture Awards and Variety Show will occur, serving up an afternoon of "pop-stalgia": meaningful performances and meaningless — but well-intentioned — awards. The event, which is the brainchild of Mamaroneck-based author Jon Chattman, promises to be a wildly entertaining and unforgettably strange afternoon of music, awards, comedy and more. At least according to its creator.  "I promise you a wildly entertaining and unforgettably strange afternoon of music, awards, comedy, and more," he explained. "At least according to me." 
Chattman added, "Alamo is the best thing to come to Yonkers since Caldors. I'm so psyched to hold this event there. I love everything that represent and have brought to the city and county."
Hosted by Broadway star and Westchester native John Treacy Egan ("Sister Act," "The Producers"), the show will honor an eclectic mix of pop culture royalty including party-anthem rocker Andrew W.K. (Lifetime Achievement in Partying), Capitol Theatre owner Peter Shapiro (Westchester's Savior Award), Tony-Award Winning and Blue Bloods actor Gregory Jbara (Jbest Achievement Putting a Voice to Someone Else's Face), Tony Nominee and Broadway Star Constantine Maroulis (Lifetime Achievement of Being Constantine Maroulis Award) and rising rock group The Chevin (Buzz Band – 2014). Rounding out the honorees will be Gary Gnu, the legendary "NO Gnewsman" from the unforgettable 1980s television series "The Great Space Coaster." Puppeteer, Director, Producer and Gary's right hand man (literally) -Jim Martin- will also be on…hand! Who gknows what will happen?
There will also be live music performances from The Chevin, Todd Carey, Woodlawn's Emily Angell, Mary C. and the Stellars, Yonkers' Gary Chattman, Bearbones, and Charlie Scopoletti. Last year's emcee Carlos A. Gonzalez will provide comedy while local DJ/radio personality Mike Allan of Extreme Music Productions will serve as the house DJ.
Chattman, a longtime writer whose articles have appeared on everything from the Huffington Post to TV Guide, created the event last year under his A-Sides Music (asidesmusic.com) brand as a way to honor underrated champions in pop culture history. Honorees in 2013 included wrestling legend Jimmy 'Superfly' Snuka, whose autobiography Superfly was published by Triumph last year and was co-written by Chattman, TV icons The Magic Garden's Paula and Carole, and 30 Rock actor Grizz Chapman.

"This show doesn't go for the glitz and glamour of Tinseltown. I don't care who Barkhad Abdi chooses to wear, and neither do you. This award show is simply celebrating great music and wonderful artists," Chattman said. "The Oscars are going to be thrilling but predictable. Anything can happen at the 'Poppies.' I think I proved that last year when I let my dad play Lady Gaga on the piano. This will be the party of the year… mind you – the new year just started."

Adding to that sentiment, Andrew W.K. said, "I'm really looking forward to partying at this party while receiving an award for partying! It doesn't get much partier than that!"
Tickets are $12 and available here.
For sponsorship inquiries or to interview any of the honorees, please contact Jon Chattman at asidesmusic@gmail.com.