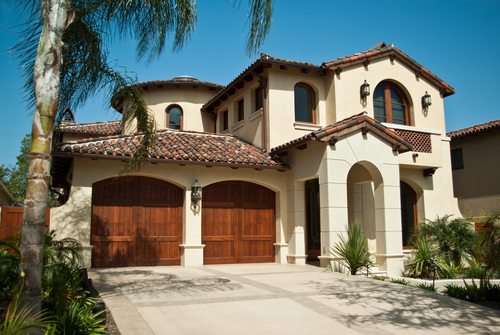 It's no secret: every mother wants her home to be as safe as possible. If you don't rent, then your home is probably your most expensive investment, but the importance of home security extends beyond the tangibles. The safety of your children, pets and elderly loved ones is your top priority – and home security is the best way to protect their well-being.
Although there are certain forces that are out of your control, such as natural disasters, there are steps you can take to keep your family safe from common threats. Read on to learn four timeless tips for a safer southern home:
Invest in ADT Home Security Services.

Investing in ADT services is a wonderful way to make your home less vulnerable to burglary and other invasive crimes. With 24-hour monitoring every day of the year, ADT is the gold standard in home security. To learn more, visit this page about Kissimmee Florida ADT.
ADT offers the latest in wireless surveillance, so you can keep tabs on your property, children and elderly loved ones while you're away from home. The company also provides carbon monoxide and smoke monitoring to keep you and your family safe from life-threatening disasters.
Remove Flyers from Your Doorstep.

Homes that look as if they are not inhabited are more vulnerable to invasion by criminals. As a result, it is important that your residential property looks occupied. Make sure the yard and doorstep are free of clutter, such as commercial flyers. Also, take the time to trim your shrubbery and check your mail regularly.

3. Make Sure Your Smoke Alarms Work.

As noted in U.S. News, it is important to keep your smoke alarms in good working order. Doing so could determine whether you live or die if a fire ignites.
Luckily, smoke alarms are relatively inexpensive, ranging from $10 to $100. For this reason, you won't have to break the bank if you find out that your old smoke alarm needs to be replaced. Services like ADT also come with advanced smoke monitoring.
4. Reward Your Child's Safe Behavior.
As many child experts know, rewarding children for good behavior can motivate them to continue engaging in activities that promote health and happiness. This principle plays a critical role in home safety.
You should teach your children safety habits and then provide them with tangible rewards when they abide by the security principles you are attempting to enforce. For example, if your child remembers not to talk to strangers, you can reward him or her with an extended curfew or a raise in allowance.
Don't Delay – Make Your Home Safer Today!
If you want to create a safe environment for your family, then you need to take action and initiate strategies to make it happen. By implementing these four security measures, not only can you prevent potential property crimes, but you can also have the peace of mind knowing that your children are safe and secure.