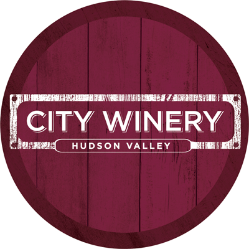 Marc Cohn, Spin Doctors, and Suzanne Vega Just Scheduled to Hit the Stage in 2021
  The list of City Winery's summer performers is hitting a high note with the addition of big-name artists including Marc Cohn, Spin Doctors, and Suzanne Vega. The venue's Concerts in the Vineyard Series offers up the perfect blend of world-class artists and stunning scenery.
"We've seen some really friendly and energized crowds this summer and with an extended lineup we are excited to welcome more guests," said City Winery Founder & CEO, Michael Dorf. "After a year with nothing, it's nice to be able to bring people out and back together again to enjoy live music, delicious wine, and locally sourced, delicious food."
For all shows, doors open at 12:30 pm, with a start time of 2 pm. The musical line-up includes:
August 7th Marc Cohn
August 15th Dar Williams
August 22nd Martin Sexton
August 29th Sandra Bernhard "Madness and Mayhem"
September 11th The Weight feat. former members of The Band & The Levon Helm Band
September 12th Max Weinberg's Jukebox
September 19th Sexmob featuring John Medeski and Larry Campbell
September 26th Spin Doctors
October 17th Suzanne Vega- An Afternoon of New York Songs and Stories
The Concerts in the Vineyard Summer Series at City Winery Hudson Valley is presented in partnership with Townsquare Media station 92.7/96.9 WRRV and Rhinebeck Bank.
For any updates on these performances, please visit the website.
About City Winery
City Winery, founded in 2008 by Michael Dorf, delivers a unique culinary and cultural experience to urban wine enthusiasts passionate about music. Each City Winery offers intimate concerts, upscale dining, private event spaces, and a fully functioning winery. To date, City Winery has locations in New York, Chicago, Nashville, Atlanta, Boston, Washington DC, and Philadelphia. In 2020, City Winery opened Hudson Valley, a hydro-powered winery, vineyard, restaurant, outdoor concert venue, and private events space at the historic Montgomery Mills. Other concepts run by the company include City Vineyard at Pier 26, City Winery at Rockefeller Center, City Winery Chicago at the Riverwalk, and City Winery Greenway in Boston. Michael Dorf explains his success and outlines his career in his book, Indulge Your Senses: Scaling Intimacy in a Digital World. See www.citywinery.com for details.