CB GALLERY IN KATONAH TO PRESENT LOCAL ARTIST KATY FERRARONE'S SOLO SHOW ENTITLED "TRANSMUTE" FROM AUGUST 18 – SEPTEMBER 11, 2021
Opening Reception on Friday, August 20th from 5 – 8 pm
 : CB Gallery, Katonah, NY's top contemporary art gallery, is pleased to announce its next exhibition entitled "Transmute" by Waccabuc resident, Katy Ferrarone. The exhibit will run from August 18 – September 11, 2021, with an opening reception on Friday, August 20th from 5-8 pm.
Katy Ferrarone grew up in Fairfield County Connecticut and studied art at Syracuse University and then Parsons School in New York City. She always knew she wanted to be an artist having the need to build, create and draw from her pre-school years. "I had some very supportive teachers throughout my early education who encouraged me to further my studies," Ferrarone says. "After finishing up at Parsons, I got a job at the Pace Gallery in New York and then did a stint teaching art in the New York public school system and eventually my husband's work took us to Asia from 2010 – 2017 where I continued to paint and show" she added.
"I wanted to title the show "Transmute" which means 'to change in form, nature or substance' because my new body of work represents a change of course for me" Ferrarone explains, "Some of the new work is smaller, yet bolder and more fluid and different from what I've done in the past" continuing " I'm thrilled to be showing here in Westchester."
"I'm constantly bowled over by how much talent is right here!", Owner/Director Christopher Brescia says, "I'm so fortunate to be able to show Katy Ferrarone's new work." "I find her work to be as engaging as it is hypnotic", adding "when I visited her studio and saw her paintings, my heart starting beating faster – I had to have it in the Gallery."
An opening reception will take place on Friday, August 20th from 5-8 pm.
For more information about the "Transmute" show, contact CB Gallery at 917.520.3234.
Walk-in gallery hours are Wednesday through Saturday, 11 am-5 pm, or by appointment.
For more information, please visit CB Gallery on Facebook and Instagram @cbartgallery or contact Christopher Brescia at artgallerycb@gmail.com or 917.520. 3234.
# #  #
About CB Gallery
Named 2019's Best New Art Gallery in Westchester Magazine, Christopher Brescia opened the CB Gallery space in January 2019 in the charming downtown of Katonah, NY. The mission of the gallery is to offer Westchester and Connecticut residents as well as visitors and weekenders living in the community, something new and different in terms of contemporary artwork unlike anything else being offered in the area.   All artist exhibitions feature paintings, photography, drawings, and sculpture depending on the show.
Brescia believes art truly enhances your living space and gives a home life, personality, and soul, and that just because you have a traditional house, does not mean you have to own traditional artwork!  In addition, CB Gallery offers in-home art consultation appointments to evaluate your current collection and make recommendations on existing and new art purchases.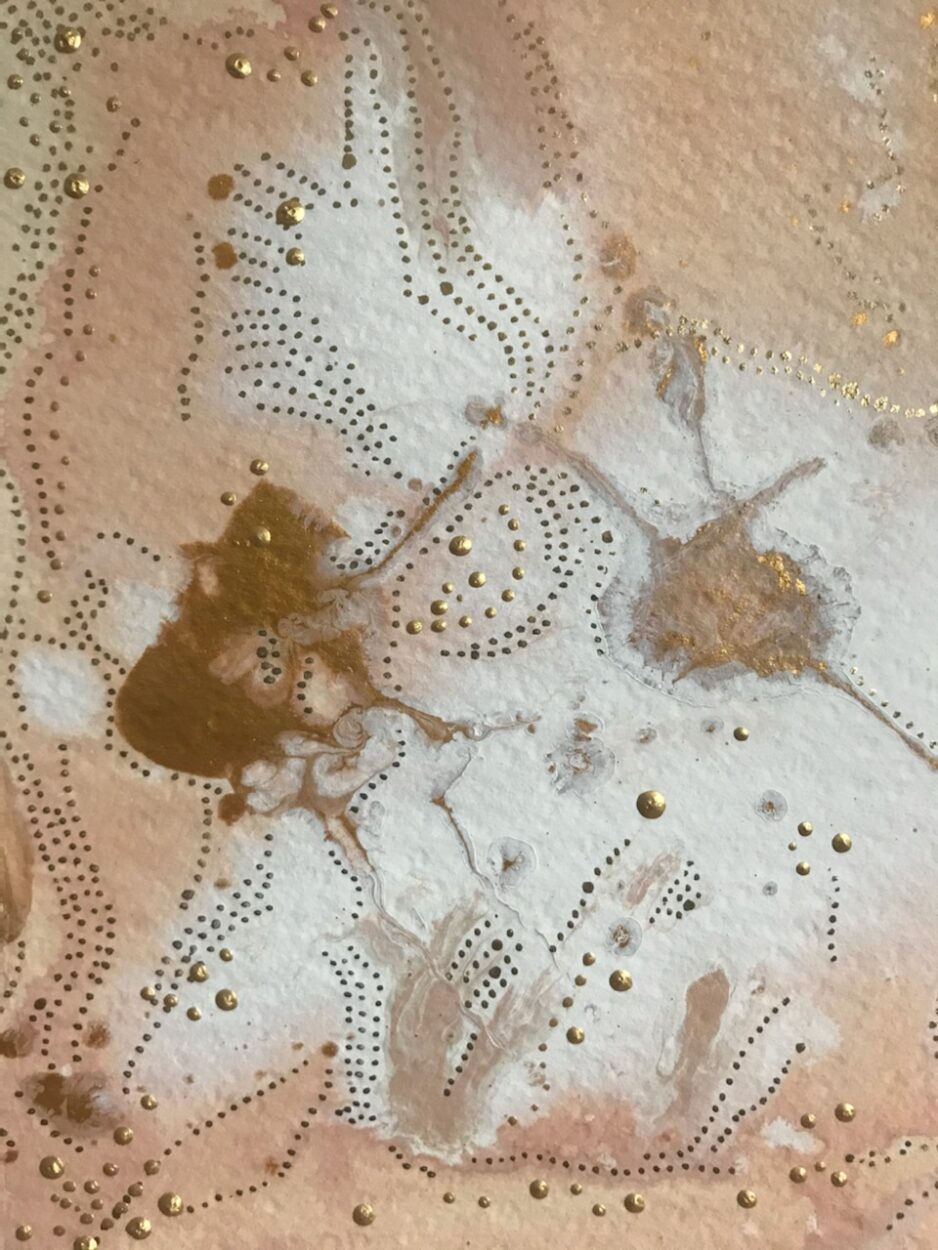 Detail from "Before Sleep" – acrylic, Detail from "First Look". – acrylic, ink and
ink and pen on paper – 6x6inches pen on paper – 6x6inches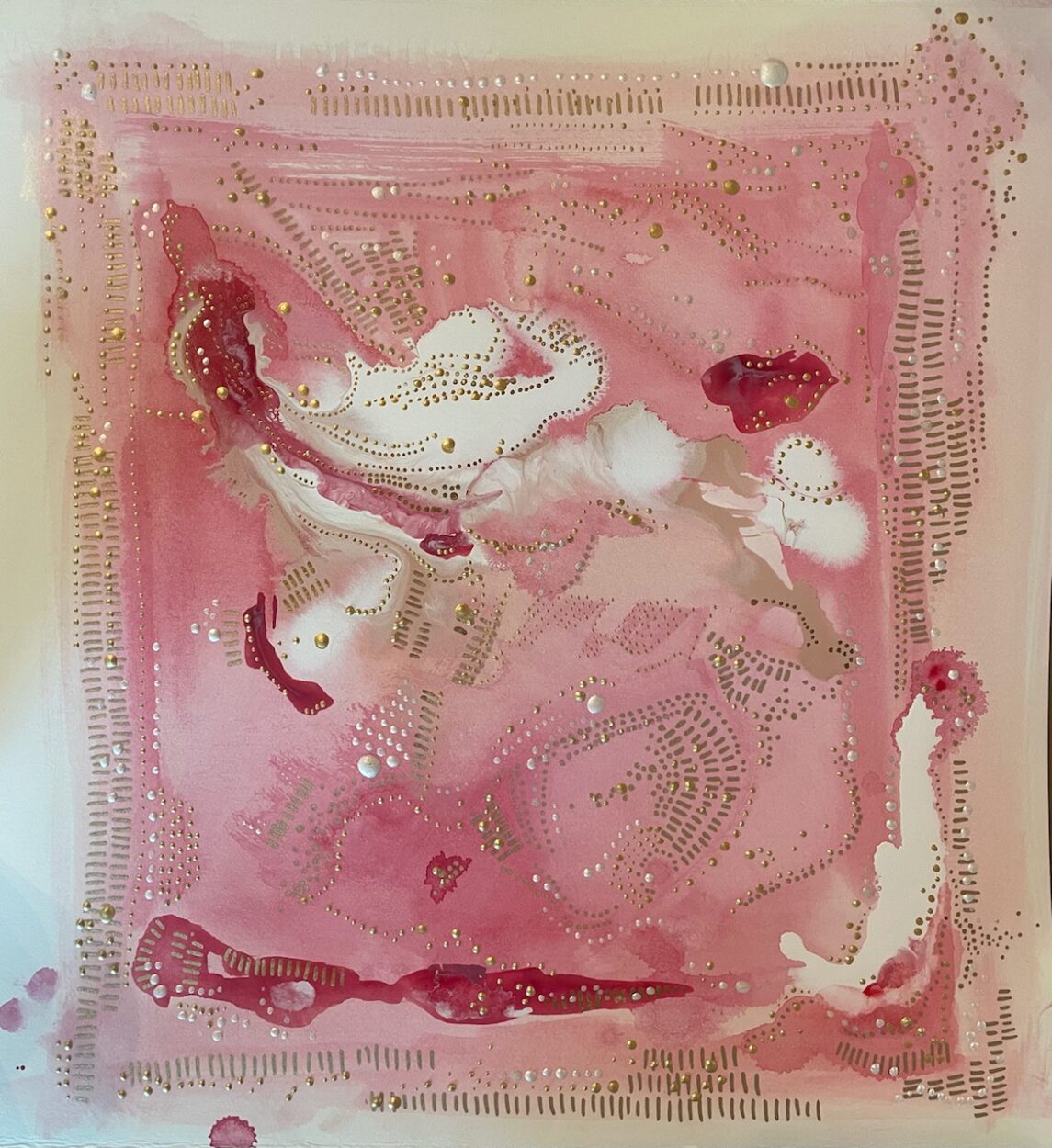 "Beyond Love" acrylic, ink and pen
On paper – 8x7inches