London is the capital city of the United Kingdom and it is one of the most important cities in the world. It is located on the bank of the River Thames and it is an ancient city with a long history. It is known as a prime seat of arts, fashion, entertainment, commerce, finance, media, communication, and tourism. Several old buildings showing traditional architectural styles, as well as some ancient religious sites are very popular as tourist attractions in London.
How to reach London
London has six international airports, namely London Heathrow Airport, London City Airport, Gatwick Airport, London Stansted Airport, London Luton Airport, and London Southend Airport. Thus, travelers from all over the world can reach this city by flights run by several reputed airlines. British Airways, Virgin Atlantic, Eastern Airways, BA CityFlyer, Loganair, and Aer Lingus UK are the British airlines that run daily flights from these airports to different cities across six continents. Moreover, Etihad Airways, Kuwait Airways, Emirates, Air India, and Vistara also conduct regular flights between London and other cities in the world. Emirates Airline booking is a good option for availing of cheap flights, to enjoy a tour in London. People from neighboring European countries, like Paris, Berlin, Brussels, and Amsterdam, can ride trains to reach railway stations in London.
Architecture & History
The rich architectural heritage of London is world-famous for its splendor and distinct styles. There are numerous monuments in this city, among which Nelson's Column in Trafalgar Square, Royal Albert Hall, and the Albert Memorial in Kensington, Marble Arch, and Wellington Arch are the notable ones. Some historic architectural pieces in London are Buckingham Palace that is the official residence of the English monarch, 10 Downing Street that is the official residence of the English Prime Minister, Westminster Hall, and the Tower of London. St. James' Palace, Lambeth Palace, and Guildhall are other famous tourist attractions of this city. Norman, Gothic, Tudor, and Renaissance styles are used by renowned architects of those times for designing these huge buildings.
Religious sites in London
Westminster Abbey is a church built in Gothic style in the 10th century by Benedictine monks, close to Westminster Palace. . It was rebuilt and modified by different monarchs later. Now, this beautiful church serves as the place for holding coronations of British kings and weddings of royal couples, as well as the burial ground of famous personalities.
St. Paul's Cathedral is counted among the tallest buildings in London. This white church was built in Baroque architectural style, featuring a huge dome supported by eight arches. There are three galleries, namely Stone Gallery, Whispering Gallery, and Golden Gallery that can be reached after climbing 528 steps.
Shree Swaminarayan Mandir is the first Hindu temple built in Europe. This pure white building is made of Italian Carrara marble and limestone brought from Bulgaria. Thus, it is a notable tourist spot and pilgrimage site for Hindus.
Westminster Cathedral was built in 1903, using terracotta, bricks, and stones in neo-Byzantine architectural style. It is known as the largest Roman Catholic Church in this country and thus, it is a prime place of worship for all Catholics. People also visit here to see the colorful interior mosaic designs of this church.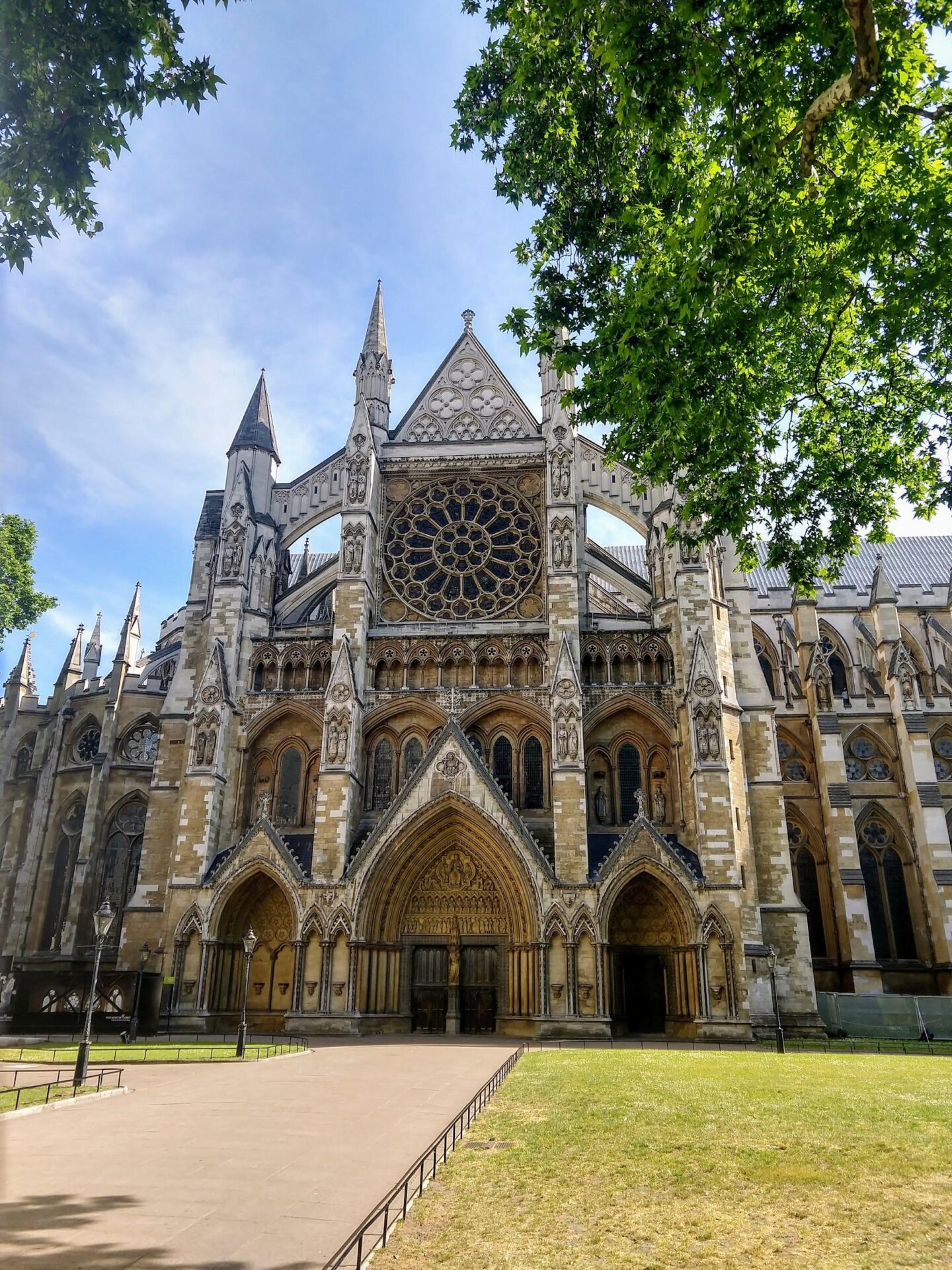 Hampstead Synagogue, constructed in 1901 is the only Orthodox synagogue run by United Synagogue. It is located in the West Hampstead area of London and it holds all significant celebrations of Jews living in this city.
Temple Church was built by the famous Knight Templars in the 12th century. It was partially damaged during World War II and reconstructed after the war. There are large stone statues of the knights in this church.
Shri Sanatan Hindu Mandir comprises two temples, one located in Wembley and the other in Whipps Cross. These temples are run by Shri Vallav Nidhi Charitable Trust in the UK, to follow ancient Hindu religious practices.
The Fazl Mosque in Wandsworth is also called the London Mosque. It was built in 1926 with financial help from Ahmadi Muslim women from Punjab in British India. Brick Lane Jamme Masjid and Baitul Futuh Mosque are other Muslim religious sites found in London.
Saint Margaret's Church, St. Mary the Boltons, St. James' Church, Roman Catholic Church of St, Lawrence, Kensington Temple, All-Hallows-by-the-Tower, Greek Orthodox Cathedral of St. Sophia, and Twickenham Methodist Church are some other notable religious sites visited by numerous people in London.
All these religious sites draw plenty of tourists to London, who also want to admire the architectural styles and magnificence of these buildings.