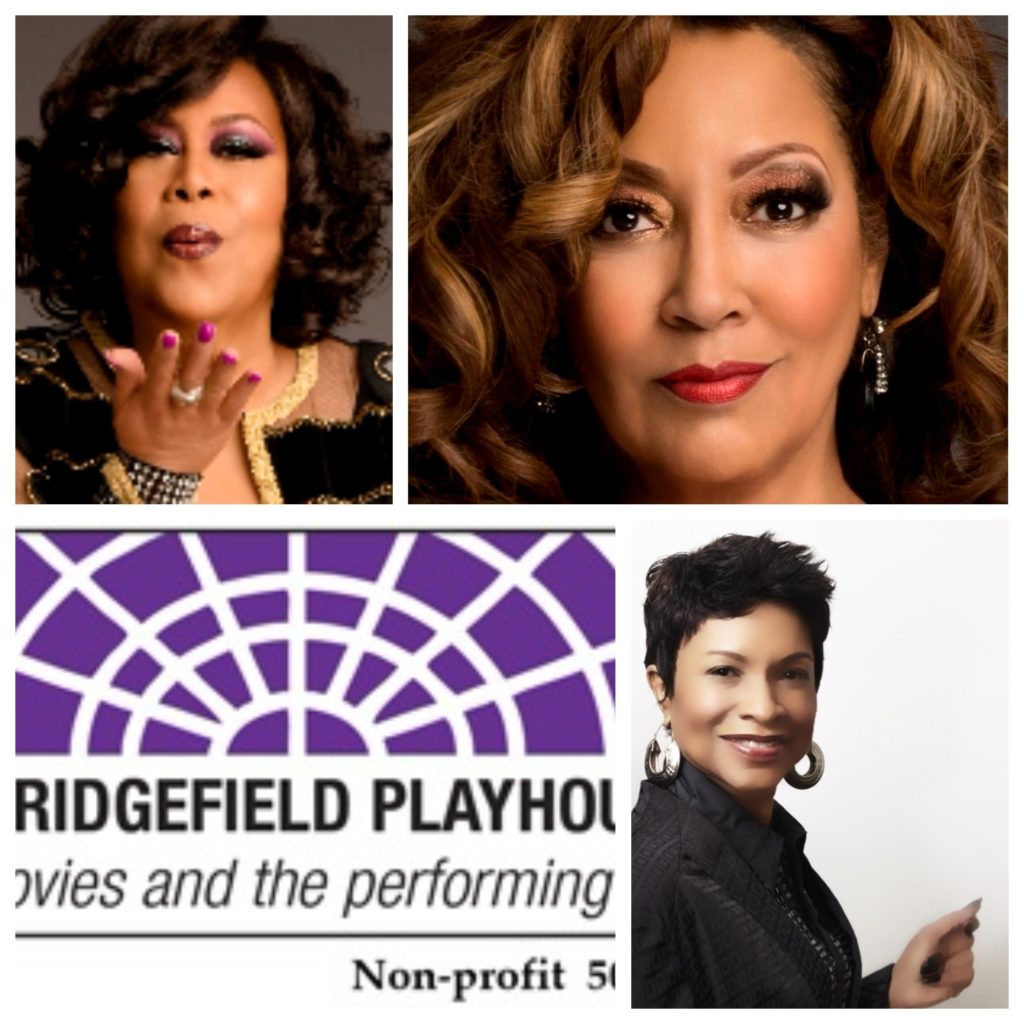 Celebrate "Good Times" and raise money for a great cause with The First Ladies of Disco Valentine's Day Disco Ball at The Ridgefield Playhouse with performances by Martha Wash (The Weather Girls), Linda Clifford ("If My Friends Could See Me Now") and Norma Jean Wright (formerly of Chic) – each will perform all of their hits with some special surprises! Community members and local businesses are coming together to show their love for The Ridgefield Playhouse this Valentine's Day. Sponsors include: Adam Broderick Salon & Spa, BMW of Ridgefield, Lera Jewels, Lori & John Berisford, Shari Goodstein and Carolyn & Rommin Adl. Relive the vibrant sounds and energetic dance moves that defined Disco and a generation – from Studio 54 to The Weather Girls and Chic – on Wednesday, February 14. The party begins at 6:30pm and the First Ladies of Disco take the stage at 8pm. Each ticketholder will be treated to a free glass of champagne from Pera Wines, chocolate by Deborah Ann's Sweet Shoppe and desserts by The Cake Box, Elizabella's Bake Shoppe and Whistle Stop Bakery. Guests will also have a chance to win a Rose Gold & Diamond cascading circles pendant on silk (valued at $3,600), donated by Lera Jewels; a "Me Time" beauty and spa package gift certificate (valued at $750), courtesy of Adam Broderick Salon & Spa, or a Date Night: dinner for two, tickets to a show & a night out with a BMW and personal driver courtesy of BMW of Ridgefield! Additional support for this fantastic evening comes from All Season Party & Tent Rentals, Campari America and Hollandia Nurseries. Part of the Pepsi Rock Series, powered by Xfinity, the media sponsor for this great night out is WEBE 108.
With icons Martha Wash, Linda Clifford and Norma Jean Wright, the Valentine's Day Disco Ball is sure to be a night where you will re-live your days dancing at Studio 54! Martha Wash's voice has dominated the airwaves as vocalist for The Weather Girls, C+C Music Factory and Black Box. She is responsible for some of the top-selling, most recognizable pop hits of the '80s and '90s such as "It's Raining Men," "Gonna Make You Sweat (Everybody Dance Now)" "Everybody, Everybody" and "Strike It Up," to name a few! Linda Clifford has made her mark among the classic R&B singers and also as a legendary disco diva. Electrifying audiences with her music and widely celebrated performances, Clifford's landmark recordings have spent a total of 60 weeks at #1 on Billboard Magazine's dance charts with hits "If My Friends Could See Me Now," "Red Light," "Don't Give It Up," and more. Singer Norma Jean Wright first came to fame as a vocalist with Chic ("Le Freak," "Everybody Dance." "I Want Your Love,") with Nile Rodgers. She is also well known for her cover of Sam Cooke's "Having a Party," her vocals on Sister Sledge's "We Are Family," and Luther Vandross' "Never Too Much" among others.
For tickets ($75) call or visit the box office, 203-438-5795 or go online at ridgefieldplayhouse.org. The Ridgefield Playhouse is a non-profit performing arts center located at 80 East Ridge, parallel to Main Street, Ridgefield, CT.
https://ridgefieldplayhouse.org Twitter: @RPlayhouse Facebook: https://www.facebook.com/ridgefieldplayhouse/