From affiliate marketing to selling your stuff online and cryptocurrency trade, there are many popular ways to get rich. While you are unlikely to get rich, you can make lots of extra money. If you are looking for a quick but reliable way to earn extra income, there are plenty of real options. Some of them include:
Affiliate Marketing
If you enjoy selling items online, you will enjoy affiliate marketing. It is a low-friction way to earn extra income. With an audience for your specific products or services, you will be making lots of money in no time.
Choose products and services with high earnings per click as they will help you make big profits. There are plenty of sites that may offer opportunities for affiliate marketing. Find one that matches your needs and pick the right audience.
Launch an eCommerce Site
eCommerce is thriving and maybe a good way to earn extra income. Consumers are buying in large numbers and many eCommerce sites have been successful so far.
Sell Items on Craigslist or eBay
Many people rely on Craigslist and eBay to earn income full-time. You can use them to sell your own stuff or help other people sell theirs for a commission. Both Craigslist and eBay are popular options. However, eBay has higher restrictions. You cannot move high-ticket items if you do not have solid reviews.
eBay gives its sellers resources to help them adjust to the platform. If you have good online marketing skills, you will enjoy this option.
Paid Surveys
Paid surveys are a great way to earn quick money. Taking an online survey is very easy. All you need to do is answer questions or give your opinion about various topics. After completing a survey, you may receive a monetary reward or free gift.
Even though there are many survey sites, they are not always legitimate. The experts at Paid From Surveys advise that you do your research before working with any of them. Generally, surveys take an average of five to 60 minutes. They may include product testing and focus groups.
Be a Virtual Assistant
Virtual assistants make plenty of extra income. The job entails helping others complete specific tasks. It is a great job when you are highly organized and time-conscious. You also need proper communication skills. Virtual assistant jobs are remote and you can find them on various sites. Create bids based on existing jobs.
Cryptocurrency Trade
Currency evolves as the world does. While cryptocurrency may have seemed like a novelty in the past, it is now one of the most popular forms of currency. Trading in cryptocurrency is a good idea and a great way to make extra money.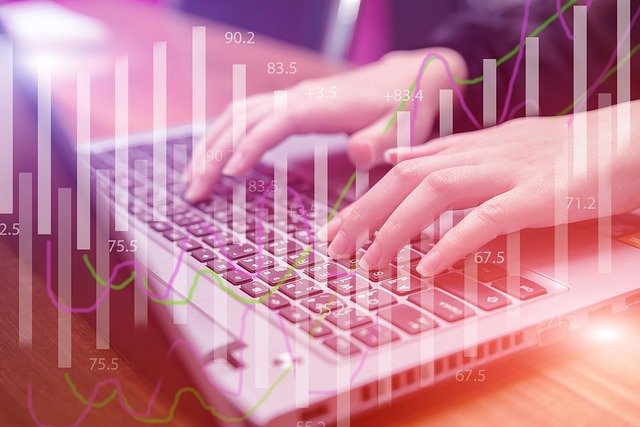 Online Tutoring
You can easily find a website with the resources to get into online tutoring. Even though you don't need to work with a site, the right one will reduce the pressure of getting into the market. If you do not want to work with online tutoring sites, promote the word on your social media sites or sites like Freelancer and Upwork. Some of the things you can tutor online include languages like French and Spanish, instruments, science, or math.
Start a Blog
Blogging is not only fun but also a great way to make money online. You will earn passive income no matter where you are. Even though starting a blog may seem simple at first, it requires lots of dedication. You are unlikely to start earning immediately and you must invest a lot of time and effort to grow it.
Ensure that your content is interesting, relevant, and consistent. You will attract top talent willing to write for you in no time.
YouTube
Many people make money on YouTube and so can you. The top YouTubers earn millions of dollars every year. In 2018, for example, Jeffree Star earned over $18 million on YouTube.
Creating and running a YouTube channel is also fun and it may open up doors for other opportunities. With YouTube, it is best to stick to one niche. It increases your likelihood of creating a strong audience. If, for example, you choose to focus on makeup, you can review brands, create tutorials, or teach makeup skills. The goal is to make the content on your channel entertaining and educative.
Whether you are looking for a primary source of income or simply trying to supplement existing income, you have many options. While they do not guarantee instant riches, you will be making extra money sooner than you think.