Traveling the world is fun for adventure, meeting new people, and seeing some exotic locales, but one of the most popular reasons to globetrot is to find the best food available. Foodies are the fanatics of all things cuisine and will stop at nothing to get their hands on the most amazing meals.
Whether you live in a city with 5-star dining or not, there is always something out there that needs to be tried and experienced. For foodies, travel is the way to explore what food dishes the world has to offer.
Here are some of the top destinations that foodies need to visit.
Tokyo, Japan
The largest city in Japan and the world, Tokyo is home to 37 million people. With this ridiculous size, you would expect them to have a vibrant cuisine culture – and they do. Tokyo boasts an impressive 11 Michelin 3-star restaurants, which is a gold-star of restaurants.
Much of their food culture revolves around sushi (and Nigiri-zushi) because fishing is a major part of their society and economy, but Japan is also home to Kobe beef, which is some of the finest cuts of meat available. Aside from the ultra-exclusive Michelin star restaurants, Tokyo is host to many street vendors and even vending machine food, which is popular due to the novelty.
Paris, France
France and Japan are home to 29 Michelin 3-star restaurants each, and Paris is home to most of France's premier dining experiences. While many average foodies will not have the budget to attend these restaurants, the country is well known for its wine, particularly the Bordeaux region, as well as their assortment of cheeses.
From Camembert to Munster, there are over 1600 types to choose from. Escargot and other delicacies dishes are found throughout the city as well, which puts Paris near the top of the foodie destination board. Oh, and croissants!
New York City, U.S.A
New York City is a cannot miss destination. The heart of American finance and culture is also home to some impressive restaurants. From Michelin, down to street vendors, and everywhere in-between, this cultural melting pot is host to the cuisine of Chinese, Jewish, Puerto Rican, Italian, Irish, Jamaican, French, and Japanese heritage.
You can click here to start planning, and there is a lot to eat when you visit. Whether you want a Reuben sandwich from famous Katz Delicatessen or a cheesy slice from Joe's Pizza, the neverending list of food options in this urban playground is intimidating to even the savviest of foodies.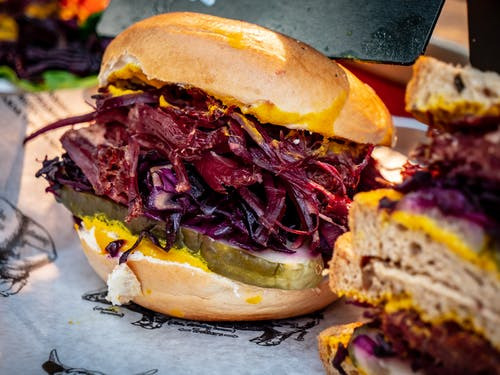 New Orleans, U.S.A
Heading much deeper south in the U.S. is New Orleans, Louisiana. Mostly famous for its Mardi Gras celebrations, New Orleans is also a hub for fusion cuisine of Southern American culture and French cuisine, which is known as Creole. Po' boy sandwiches, crawfish, and gumbo are the foods that define the flavour and flair that this city is known for.
The food is a great example of how a city with so much cultural infusion can still hold onto traditional, comforting, and family roots. If the food was not enough for potential foodie travellers, then the celebrations should help put it over the top.
Rome, Italy
Did you actually think a food destination list would not have Italy on it? While Rome only boasts one Michelin 3-star restaurant, they couldn't care less.
The beauty and soul of Italian cooking come from its roots in homes across the cities and countryside, with beautiful pasta dishes from pasta Carbonara, Margherita pizza, and Cacio e Pepe, Rome cannot be missed. In fact, all of Italy is a must-visit, but that would require an entirely new list so for now, Rome is a good start.
Barcelona, Spain
Another European metro area that should be on any travelers list is Barcelona, Spain. The capital of this coastal country is where you will find yourself dining on tapas and reveling in rich wine all night long.
Tapas is equivalent to appetizers in their size and the point is that the meal is supposed to be social, which it is, but it also includes a delicious mix of olives, meats, and even fried squid. Other Spanish dishes include Gazpacho, Paella Valenciana, and tortilla dishes. Spanish cuisine is close to Italian with their pasta's as well as a strong mix of chicken and fish.
While far from an entire list of the world's best foodie hotspots, these are some of the most notable. The reason is that any major metropolitan area is going to have a larger variety of food choices, and these cities (and countries) have them in spades. Foodies planning your next trip, you might want to find time to hit these locations.