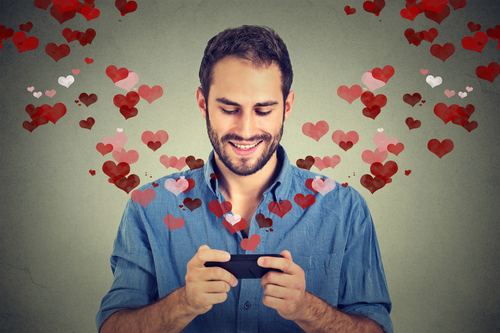 Arguably, 2015 was the year that online dating became a routine part of life. As singles browsed and messaged their way to finding "the one," a new survey reveals the bad habits that perhaps kept some online daters chronically single in 2015.
January is high season for online dating, but before logging on to find "the one," singles should take heed of some bad habits that prevented some from having a successful love life in the first place.
Dating site WhatsYourPrice asked members "What online dating habit do you wish singles would quit in 2016?" Respondents filled out a blank form, and WhatsYourPrice compiled answers into the "5 Worst Online Dating Habits of 2015."
The survey of 15,578 revealed the bad habit singles are hoping to ditch in 2016 is "ghosting," or ending a relationship by cutting off all contact without giving any explanation.
Response – Percentage Votes
1. Ghosting  – 38%
2. Social media stalking    – 21%
3. Sending unsolicited photos – 13%
4. Not responding to messages    – 7%
5. Leading others on – 5%
6. Other – 16%
"Online dating creates the illusion that our actions don't have any real-life consequences," said Brandon Wade, CEO and founder of WhatsYourPrice.com. "Habits like ghosting or social media stalking, are forms of avoidance. Taking action and healthy communication are key factors for a healthy love life in 2016."