Singapore is a magical place. It has become a popular destination for visitors in recent years. It has a lot to offer and great wonders to see. There are beautiful surprises all over, just waiting for you to discover them. Historical shophouses and buildings that date back before the war are all over the place. It is an excellent blend with the modern architectural wonders as skyscrapers dot the skyline. The delicacies offered can be found all over, from high-end restaurants to food stalls in the streets.
Visitors also have an incredible array of options to choose from when settling their shopping needs ranging from street markets to high-end fashion stores. You have a great and diverse selection when it comes to attractions in Singapore. Here are a few things you should try on your next visit to Singapore:
1. Visit the Gardens by the Bay
The gardens by the bay are one of the most recognizable landmark features in Singapore. It has fantastic features and scenery that often leave visitors blown away. The Supertree Grove is considered by many as its most striking feature. It encompasses eighteen vertical gardens, which are a popular destination for visitors. You can access the gardens during the day or at night.
2. Ride a Bumboat
In Singapore, a bumboat is a small boat used as a water taxi. It provides fast transport in the water and visitors can use them for river tours. It is a fantastic experience that you cannot miss out on when you are in Singapore. It is also the fastest way to see the amazing sights of downtown Singapore. It will also cost you far less than the other available options. You can relax and enjoy the cool breeze as you enjoy the incredible scenery and landmarks along the way.
3. Explore Orchard Road
Orchard Road is a shopping and entertainment avenue that many have termed as the fashion street of Singapore. It offers a great selection of restaurants, hotels, and high-end malls. You will often end up spoilt for choice. It is an excellent opportunity to see the glamour that is often associated with Singapore. You have a lot to explore to satisfy your shopping needs. You can also try the local and world-class cuisines in the numerous restaurants available.
4. Try Out Food at a Hawk Centre
The best way to sample the culture of the locals is to try out a few of the local cuisines. The food in Singapore draws inspiration from the culinary arts around the region. You will therefore have a wide selection of food to choose what you want to try out. It is best to visit when there is a festival to enjoy the delicacies prepared for the occasion. You could visit during the moon festival and enjoy some mooncakes. You can click here to order at Emicakes online store. You can try out Chinese food, laksa, Malay, Tamil, and other popular food choices in Singapore. You can have the food in several places ranging from high-end restaurants to food carts all over. You can enjoy your party night during your visit in sg like, whatever your favorite song is, spin plates, fill glasses with champagne, toss confetti into the air. It's that simple! topless waiters are not only winning entertainers, but they are experts in keeping you amused, on your toes, and pleading for more, so you can enjoy your party night. You have a lot of room to pick where you want to eat, depending on your financial ability. However, the best place to eat is with the locals. So, it is best to be on the lookout for sites popular with the locals.
5. Check Out the Singapore Zoo
The Singapore Zoo was established in 1973 and now sits on almost twenty-eight hectares of land and houses over three hundred species of animals. The zoo has adopted an open approach to its design such that the animals are less restricted in their enclosures. The zoo provides various transportation methods such as boats and trams to help visitors get around the zoo's grounds. You can also visit the zoo at night to see the animals' behavior after dark. The zoo has a lot to offer, and visitors greatly enjoy spending their time with the animals.
6. Visit Sentosa Island
Sentosa Island is about fifteen minutes from the city center. Its location makes it convenient for visitors to access. It offers exciting attractions and is a great place to relax and spend some time. There are also casinos, beach resorts, and numerous adventures for you to take part in and have some great fun. The Tiger Sky Tower, the highest observation tower in Singapore, is also located on the island. Therefore, you can enjoy a climb to the top and take in the spectacular view of the island and the other islands nearby. There is also a military museum that displays old guns and other war memorabilia. You can visit the museum and maybe learn something new.
7. Experience the Nightlife at Clarke Quay
The best place to truly experience the wild nightlife in Singapore is Clarke Quay. It offers a rich experience that is full of life. There are numerous blocks of bars and restaurants available that are popular amongst partygoers. Clarke Quay offers a great location to unwind and relax after spending a long day exploring what Singapore has to offer. The significant number of bars and clubs available ensures you have a lot to choose from and find the one that best suits your liking. You will have a great time.
8. Experience the Chinese Culture in Chinatown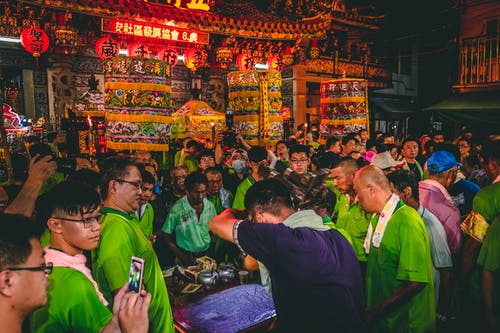 You can experience the best Chinese culture and heritage in Singapore in Chinatown, located in the city's central area. It will be worth your time to visit and see the historical places and old temples present. Many have reported the experience as being similar to going through a time portal and back into the past. You can enjoy the various Chinese cuisines and buy souvenirs and gifts to take back home. A visit to Chinatown is an immersive experience with an incredible array of attractions to see and many activities that you can enjoy.
You may need more than a single trip to see all that Singapore has to offer. It has a diverse culture and fantastic scenery for you to enjoy and explore. It is best to plan the places you intend to visit before you arrive to schedule your time effectively and get the most out of your trip.