Physical activity is essential to stay in shape as well as to maintain healthy mental wellbeing. It is recommended that everyone exercises at least three times a week to prevent serious health conditions such as obesity and heart disease.
Oftentimes, physically going to a gym to workout is not a possibility – either due to lack of time or expensive memberships offered by the facilities. Rather than spending large amounts on a monthly membership, you can put this towards investing in purchasing your own equipment so that you can still achieve your fitness goals from the comfort of your home.
Buying gym equipment can be overwhelming, as there are so many different types available in the market. In this article, we will discuss a few tips to consider when purchasing your gym equipment.
Know Your Budget and Adhere to it
Before you start making a list of the equipment that you need, you must check your budget. Gym equipment can be very expensive, therefore, set some money aside for it. Look at the overall prices for the pieces of equipment that you may be interested in and compare different stores. This will give you a general idea of what to expect and how much you will potentially spend. Although working out is great and has many health benefits, it does not have to be so expensive that you are not able to afford it.
Consider Your Fitness Goals
When you start looking into gym equipment, you will come across a wide variety of machines that serve a specific purpose and offer different results. This can be extremely overwhelming, particularly if you are new to the fitness world. This will help you minimize the amount of different equipment you need to look at – for example, if your main fitness goal is to lose weight, you can invest in a treadmill or if you want to lose weight and increase resistance, you can consider stationary bikes. Either way, ensure you make well-researched comparisons between machines, to ensure it matches your fitness goals. You must know exactly what your fitness goals are so that you can get the appropriate machines to achieve the results you desire.
Consider Your Space
This may sound like an obvious piece of advice, however, people starting their fitness journey may not be aware of how big gym equipment can be and how much space it will actually take. Depending on what equipment you are getting, this may not be something you can easily move or store away. A lot of gym machines are not suitable to be left outside, therefore you must reflect on space and whether you have enough room for the equipment that you are considering purchasing.
Invest in Good Quality Equipment
Earlier, we spoke about budgeting so that you do not end up spending large amounts of money. However, it is important to note that gym equipment is a long-term investment and you should not pay for something that is low cost if you know it is not of high quality. Cheap products of low quality may not be appropriately developed to give you comfort during its use, causing more harm than good.
Many people assume it is best to purchase a cheaper item and repurchase it if it does not last long, however the costs of doing this will significantly add up. If you are committed to your fitness journey, invest in quality equipment – this will save you money in the end.
Be Aware of Your Own Fitness Level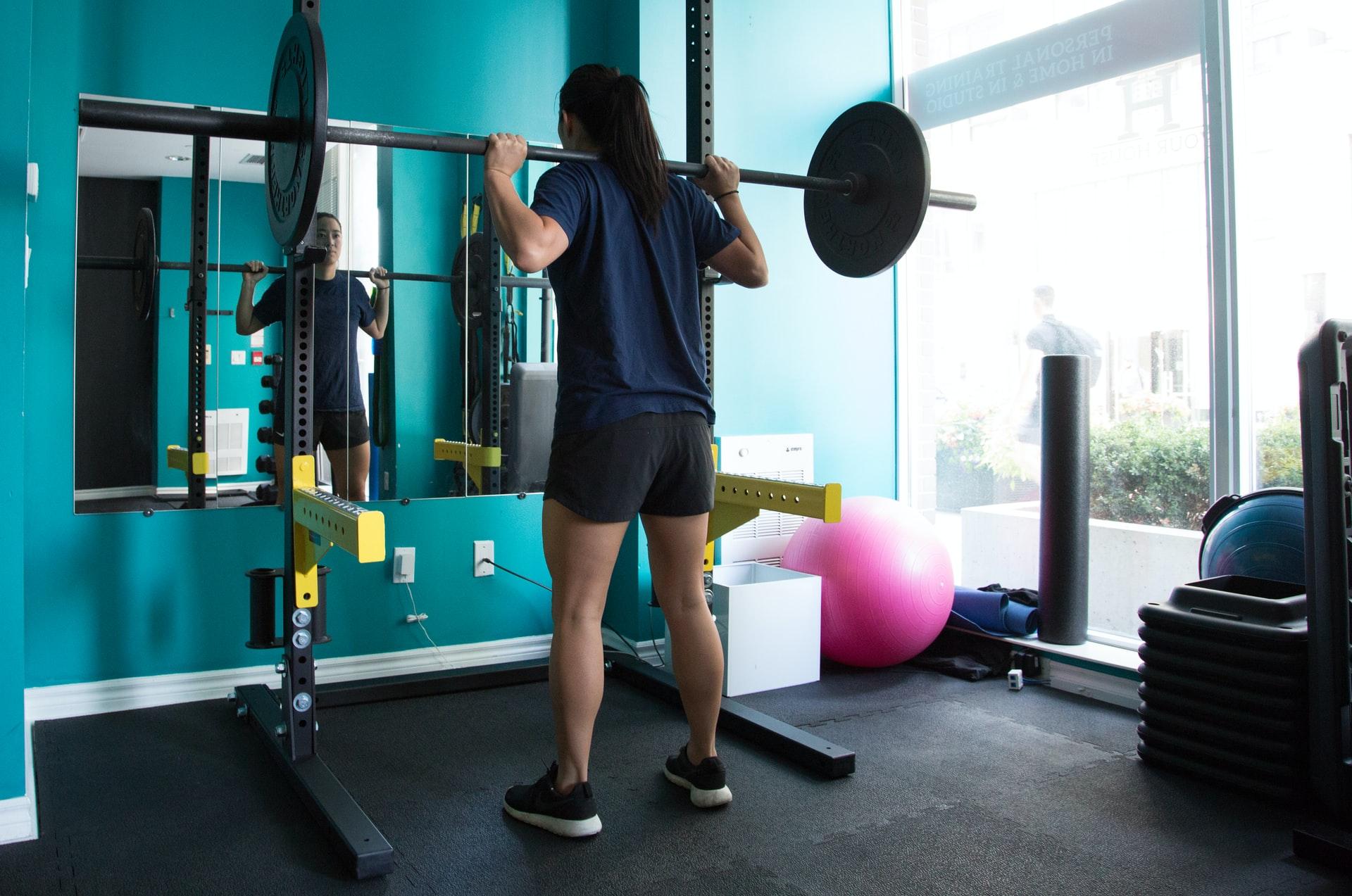 When purchasing any type of equipment you must be honest with yourself about your fitness levels. Do not compare yourself to others and do not only focus on the outcome. Think about where you currently are, so that you can make a better decision to purchase something suitable for you. For example, if you do not enjoy running you should not invest in a treadmill, as this will not keep you motivated to exercise. Similarly, if you are not used to doing exercise, you should not invest in heavyweights straight away, as this is something you slowly build resistance to.
Test the Equipment Before Purchase
When purchasing gym equipment, you may consider doing so online. This is a great way to check other people's reviews on the product so that you can get an idea of the quality and whether it does what it is supposed to do. However, online shopping does not give you the option to personally check and test the equipment.
You may like the look of something online, but as mentioned above, everyone is different and your body may not react in the same way. Make sure you go to the store and personally and give the equipment a go, as many times as you can to ensure that you are investing in the correct pieces.
Purchasing gym equipment can be an overwhelming process due to the range of different machines and products available. If you follow the tips discussed above, you should be able to invest in the right equipment, even if you are a beginner.