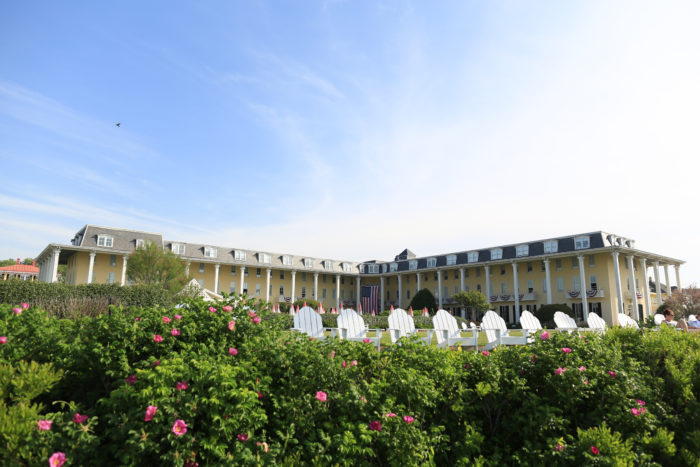 No invite to Mar-a-Lago? No relatives at the Hyannis Port compound or in Kennebunkport, Maine? No friends loaning you a massive estate on Martha's Vineyard? But you still want to vacation by the ocean like the President of the United States (POTUS)? Well, you can have your cake and eat it, too – by or on the ocean no less.

It's kind of a well-kept secret.

You can actually vacation like five presidents at the recently lovingly restored and refurbished Congress Hall (celebrating its bi-centennial) in Cape May, New Jersey – all the way down at the bottom of the state where the Delaware River meets the Atlantic. This amazing historic destination is actually America's oldest seaside resort and it's because the beaches are pristine, the water is clear, and the food on your table comes from its own local farm-Beach Plum Farm. Plus, Cape May is an architectural gem of a walkable town. No motorcades, no Secret Service, no hassles.

Nicknamed the "Summer White House" due to the fact that President Benjamin Harrison conducted state business there in 1891, the 200-year-old Congress Hall has just undergone a multi-million-dollar renovation, including new suites named after the presidents who stayed there while serving in office: Franklin Pierce, James Buchanan, Ulysses S. Grant, Chester Arthur and Benjamin Harrison.

Want to learn more? Check out www.caperesorts.com.