Funeral planning is a difficulty and an emotional process that is often costly and surrounded by uncertainties. Funeral planning can be complicated as you have to respect the wishes of your loved one and all the family members involved. Most families struggle to decide on the type of funeral to hold because such difficult conversations were not held when the dead person was alive. Without some guidance, the options and activities surrounding the funeral can become overwhelming at an already difficult time. Most of the services and logistics can be arranged and paid for before the death, which will lessen the strain on grieving family members. Remember these guidelines for a smooth funeral plan and a perfect way to honor your loved one's memories.
Plan Ahead
Pre-planning is one of the best things you can do to save your loved one from added anxiety during an already difficult time. It saves your family and friends stress, a lot of planning, and possibly money for the logistics involved. Planning will give you the peace of mind knowing that you have relieved your family from the burden. One of the things to do is to get someone to act as your executor who will be responsible for your financial details and burial arrangements. Secondly, make a contact list of friends and family you wish to be contacted to prepare for your funeral. Also, appoint someone to manage any online accounts such as social media and emails. Finally, talk to a funeral director who will be responsible for planning your burial. Make them aware of any necessary religious observations and special recognitions for the accomplishment of your life.
Transportation of the Body
After a loved one's death, the first thing to do is to transport their body to a morgue or funeral home. Contact the funeral director appointed by the loved one to take charge of their funeral arrangements. When your loved one dies in a hospital or nursing home, the process is a bit easy since these facilities have well-laid procedures. They will request the funeral home to transport the body; some even have mortuaries for short term preservation. When your loved one dies in their home, you will need to call emergency numbers to request a coroner for transporting the body.
Confirm Burial Arrangements
Confirm with the funeral director whether your loved one wished to be buried or cremated. If they will be buried, make the necessary payments for the internment property, such as grave plot and crypt. Several funeral homes could help you with cremation or burial arrangements; therefore, take your time and pick a funeral home close to home. Work closely with the funeral director to make sure that all wishes regarding cemetery property are fulfilled. Select and buy the necessary merchandise like the casket, clothing, and burial vault.
Filling Records and Obtaining Permits
State laws require the person in charge, either the funeral director or coroner, to complete a death registration and obtain a burial permit. Upon getting these forms, you should submit them to the county recorder in the county your loved one died in. Obtain documentation for the funeral home to complete the death certificate. Vital information needed may include parent's names, social security numbers, date of birth, and decedent's occupation. Get enough copies to provide to a different organization like life insurance and banks as proof of death. Check out for any errors to make it easier to close out accounts and settle insurance claims.
Notify Family and Friends
Obtain the list of the decedent drafted of the family and friends who should be contacted for the funeral arrangement and notify them about the death. If the decent documented their final wishes, use that guideline to plan the funeral. If there is no guideline to follow, the family members should decide the appropriate plan to use, considering everyone's opinions. Make decisions objectively and keep communication open to ensure that everyone is aware of the happenings. Ensure the program is flexible to accommodate everyone and allow all family and friends to express their grief while celebrating the decedent's life.
Arrange the Funeral Service
Meet the funeral director and outline how the decedent will be cared for, the type of burial and ceremony to be conducted. Prepare an obituary composition and be keen to include any specific things that your loved one requested. Secondly, prepare the memorial service's designated location and include housing and family and friends' transportation. Make a program of the flow of activities during the memorial service. Consider things like food and drinks and whether caterers or a hybrid approach will provide them. Finally, choose an officiant who will direct the funeral service and the pallbearers who will carry or walk beside the casket.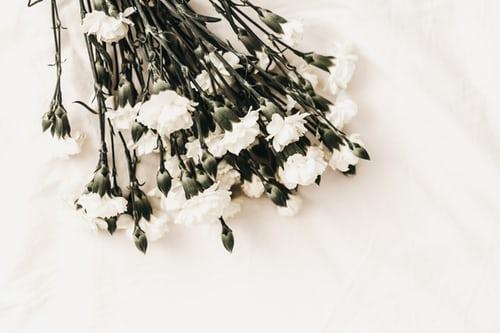 Planning a funeral is a strenuous exercise, and planning makes everything faster. To spare your loved ones the stress, make your final wishes in advance. If your loved one dies unexpectedly, following the above guidelines makes it easier.