The hen party seems to be becoming an ever-increasingly ambitious affair these days. From a simple pub crawl a few years ago, with a booking of a male stripper as the grand finale to the night, the girls now plan all sorts of trips abroad, long weekends in out of the way places and activities that aren't all around big blow-out evenings of excess.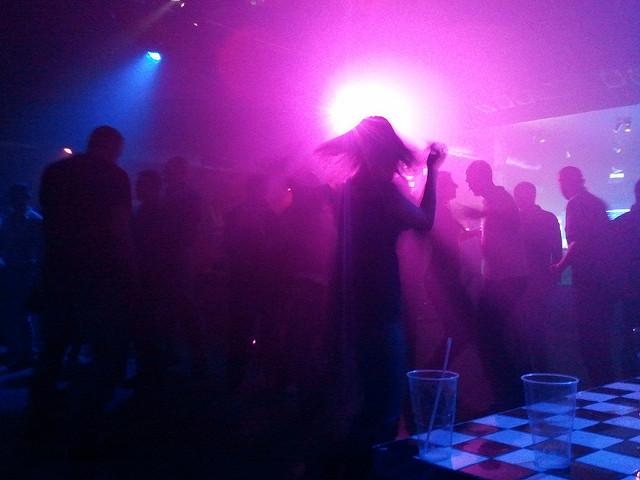 "club" (CC BY-SA 2.0) by  sfu.marcin 
When it comes to a great hen night, it's definitely a case of "each to their own" as they say. But if you're organising a hen party or a mini hen holiday, here are a few ideas for places you're almost guaranteed to have a great time.
mesmerizing Morocco
The theme for a hen party in Morocco is less about going wild and more about enjoying getting a glimpse into a different culture and focusing on relaxation and quality-time together. At any time of the year, you'll get warm weather and a warm welcome in Marrakech.
Spas like the Bains de Marrakech will give you the chance to be pampered with massages, facials and beauty treatments. It's the perfect opportunity for all the hens to have a good catch-up – hen parties tend to bring together old friends who don't get to see each other very often.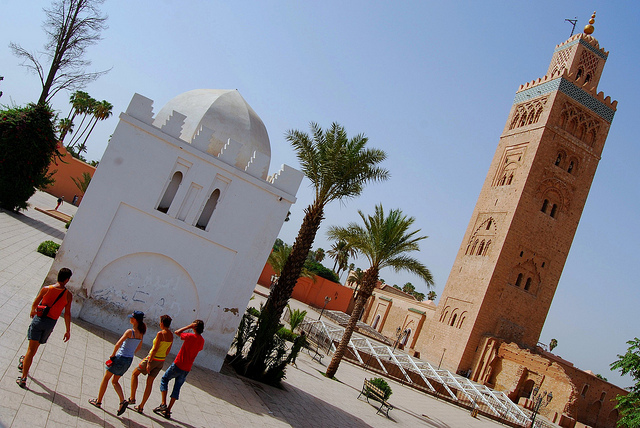 "Morocco – Marrakesh Koutoubia Mosque" (CC BY 2.0) by  Celso Flores 
Any shopaholics in the group will love the heady, exotic feel of the city souks (markets) where you can try your bartering skills on handcrafted merchandise such as leather goods, spices and rugs. And there are plenty of cultural attractions such as the Koutoubia Mosque and the Bahia Palace to explore as well. Of course, you can't miss out on seeing some expert belly-dancers show off their skills at Le Comptoir, but beware if you're the bride-to-be, you may be picked on to join in the dancing as audience participation is a big thing there.
Vivacious Vegas
There are few cities, if any, in the world quite as vibrant and exciting as Vegas – which makes it an ideal destination for girls who love to party and have the chance to win some extra spending money on the gaming tables or slot machines at the same time!
Flights to Vegas are surprisingly cheap if you book ahead – and hotel rooms are plentiful with great deals available year round. And Sin City isn't just about gambling; there are always amazing concerts and shows going on in this entertainment hot-spot; which you can add into the hen party mix.
"Las Vegas Night Skyline" (CC BY 2.0) by  Prayitno / Thank you for (11 millions +) views 
There are some fantastic hotel suites that could really give your hen night a wow factor; some of them are so luxurious that you might find it hard to leave and go and explore the rest of Vegas! If you're a novice at gambling, it's a good idea to get some practice at playing slots and other casino games online at a site like betway.be before you go, so that you know exactly what to do when you walk up to a craps or blackjack table in one of Vegas' big name casinos on the Strip such as The Venetian, The Mirage or Wynn Las Vegas.
Perfect Paris
Of course, Paris has the reputation of being the city of love, and it's probably somewhere you'll want to visit with your fiance at some point, but that doesn't mean it's not a great destination for a hen do. It's a city that's easy to get to, and once you're there, you can explore it really easily – either on foot or on the metro. There are plenty of great little bars and restaurants oozing with charm and atmosphere, especially if you head to places like Montmartre or the Rive Gauche.
During the day, you'll be spoilt choices – head to the Louvre for some art appreciation or go shopping in the Louvre-Tuileries district. Don't miss out on seeing two of the grandest Parisian department stores – Galerie Lafayette and Printemps on Boulevard Haussman. Take some time to visit some of the world's most beautiful churches like Notre-Dame and Sacré-Cœur Basilica in Montmatre.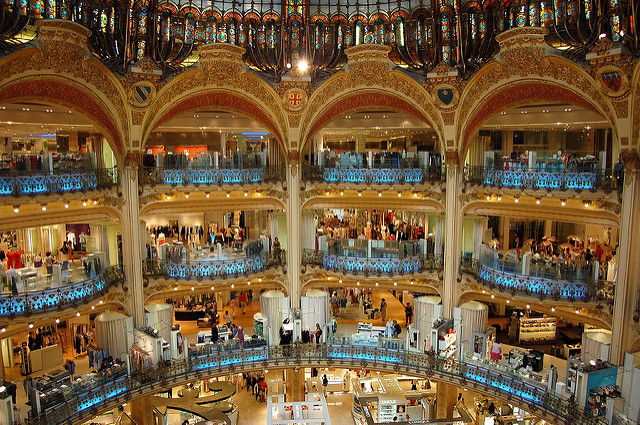 "paris_2006_06_24_I 007" (CC BY-SA 2.0) by  Emilio del Prado 
A great place to start an evening on a Parisian hen weekend would be the Folies Bergère, a music hall that's been in business since 1869. The Oh La La show is a two and a half hour extravaganza and there's plenty of opportunity for audience participation if that's your thing.
After the show, if you feel like dancing, head to some exclusive clubs in the Champs-Elysées area. Chez Raspoutine, L'Arc, Wanderlust and Le Montana are just a few of the best. On your way there, you'll also be able to take in some of the most famous Parisian sights at night – like the Eiffel Tower and the Arc de Triomphe.
Organising a hen do today can be quite a challenge – as you have a range of people to please and there's always a desire to make it the best one ever. However, with so many amazing global destinations to choose from, you can't really go too far wrong!