Finding out the perfect swimsuit is sometimes more difficult than buying lingerie. You'll be flaunting your curves in public and you need to make sure everything that needs to be concealed is covered up perfectly and that nothing pinches, or makes you uncomfortable. Therefore, you should pick out your swimwear carefully and know exactly which pieces to look for your figure and how to accentuate your best assets and hide the less flattering parts of your body. With these 6 swimwear trends, you'll be able to find the bathing suit that's your best fit.
Animal prints are back
From blouses to dresses, shorts, trousers and even to swimwear collections, this year has been all about wild animalistic patterns. Aside from classic leopard print, we're seeing more of tiger stripes, zebra and cow spots. Python inspired bathing bikinis are one of the biggest trends as well and will look fabulous on every figure. If you're about to start shopping for trendy swimwear online be sure to check out snake prints and go for a one-piece if you'd like to conceal your tummy area and emphasize your backside while making your legs look fabulous.
Double-duty pieces to love
Long gone are the times when we wore bathing suits only to the beach. Now, they can double up as street wear and match flawlessly with your skirts, shorts or jeans. 2019. Is all about transcendental items which will help you express your character through the wardrobe, so don't be surprised when you see bikini tops and maillots that look as if they were meant to be worn with your favorite skirt. You can easily switch from beachwear to vacation wardrobe and go from splashing in the ocean to a cocktail mode if you only have the right accessories to complement the outfit.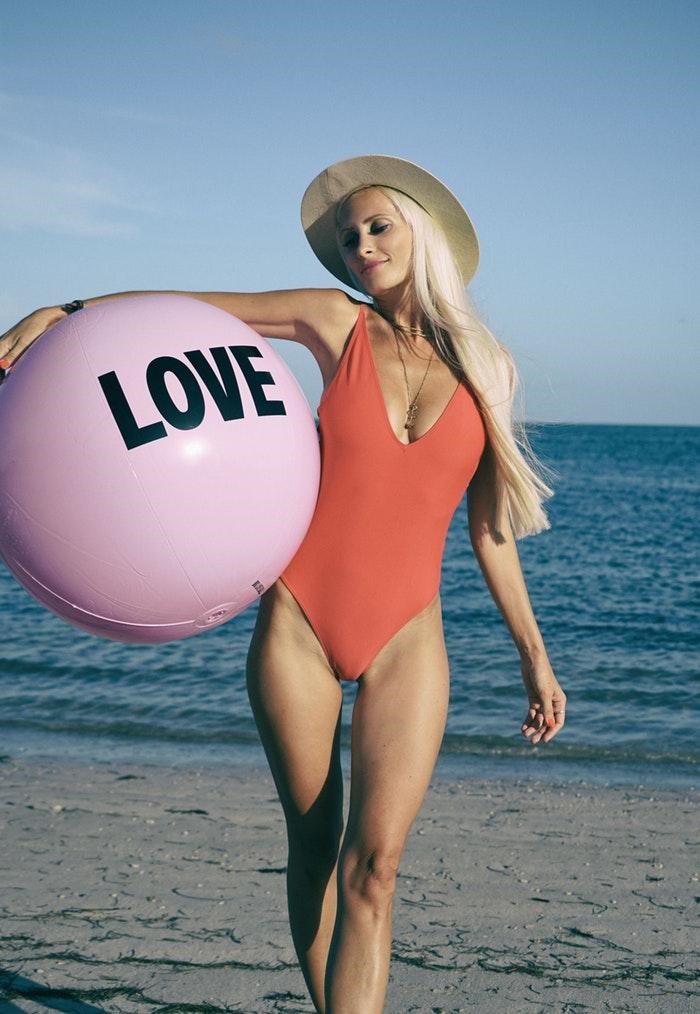 High cut for a longer body
One of the eye-catching pieces for this summer will definitely be the '80s inspired cuts which will flatter every figure. Thanks to a fantastic balance of sex appeal and athleticism, that high-cut bathing suits offer they are perfectly wearable even today. If you'd like to make your legs visually longer, or simply emphasize already long legs, search no more but go with some of the fabulous 2019 models. If high-cut bottoms feature a high waist as well, then you've got a 2 for 1 benefit of not only making your legs longer but also concealing a problematic tummy area if you've got a bit of stubborn fat stuck to it.
Belted bathing suits for every figure
2019 seems like the year of very well upgraded throwbacks because this season is also all about the '60s and '70s belted swimwear. A one-piece with a belt at the waistline is perfect for adding more structure to the midriff and making you look slimmer in the waist area. If you've opted for a solid color one-piece, a belt can be a phenomenal focal point which will help you elevate and enhance an otherwise simple piece. Match a belted bottom with a flowing blouse for a fabulous away-from-the-ocean ensemble.
Retro swimwear strikes again
Retro-inspired prints are back as well, and we've been seeing plenty of underwire swimsuit styles along with embroidered delicate accents. From gingham swimsuits to polka dots and padded plaid bikinis, high-waisted bottoms in plaid will be a wonderful choice for new mommies who have been feeling a bit self-conscious about their figure. Spotted high-waist bottoms with ruched sides are also perfect for controlling the coverage, so you don't always have to completely conceal your tummy area.
Knotted swimwear for extra glam
Knotted swimwear has certainly left us in awe with its distinctive style. Bikini tops with knotted details will not only add a unique touch to your bikini but it'll also be very flattering to your bust adding a bit more volume to them. Knotted bikini bottoms are perfect for various figures because due to their ability to be tied up they can be customized to various sizes.
This year's swimwear is nothing if not diverse, with a wide range of choices for every figure. From high cuts through animal prints, retro pieces, knotted swimsuits to belted ones, you won't have any trouble finding the perfect swimsuit for your body shape and look amazing at the beach.