It is summer and since it's slowly coming to an end (this has seriously passed very quickly!), it is our job to make the most of it. This also means exercising outdoors, especially if we have the chance to. Come winter, we will be closed in our gyms, sweating in a closed space wishing for summer to come again so that we could exercise while breathing the fresh air. So, the time is now, and if you haven't been exercising outdoors so far, this is an ideal article for you. Take a look at all the things that you need for the best outdoor workout:
The clothes
The clothes are probably the most important thing that you have to pay attention to. First of all, you will opt for your favorite sportswear, which is very logical. However, don't make a mistake, and always have something long-sleeved just in case it gets chilly. If it gets cold all of a sudden and you are sweaty, you might end up with a cold or even worse, get stiff. This is a great thing to know in fall as well, especially because you can also work out outside during this season as well. However, you might want to kill two birds with one stone and opt for fashionable puffer jackets that will keep you warm while working out, but also make you look very #fashion. Why not look nice while working out? If this has always been your wish, wearing puffer jackets will do the trick.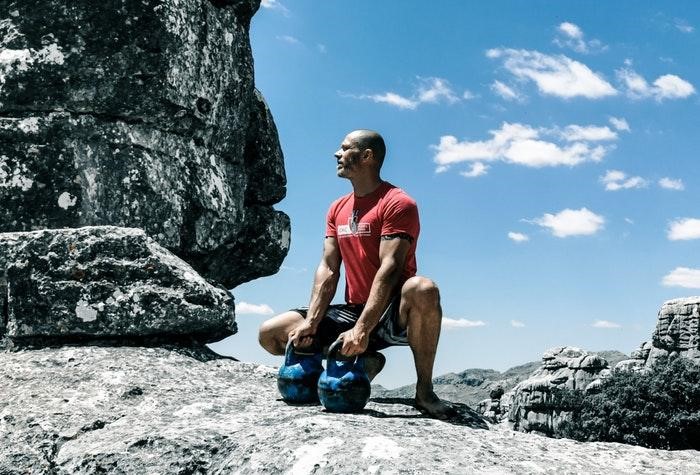 The equipment
As far as the equipment is concerned, you probably don't need plenty of it since you have everything you need in your outdoor gym. However, if you simply want to go running and do a bit of stretching and some push-ups, you will need a good yoga mat that you can carry with you anywhere. Opt for a light one that you can easily carry around, but also one of good quality as you don't want to tear it very fast. There are many exercises that you can do on the yoga mat, so you don't even have to opt for jogging if you don't know where to put the yoga mat while running. Another way to carry it with you on the outdoor workouts is to tie it to your back or use a light backpack that's nicely fixed on your back and run with it.
The entertainment
Speaking of entertainment, what are you going to take with you on your outdoor workout? Nothing spectacular apart from your phone, but many people tend to forget about it, hence it is on this list. Stock up your phone with upbeat songs that will make your outdoor workout much more pleasant. Bear in mind that the choice of music will make or break your outside workout, as you can never be fully motivated and give 100% of yourself by listening to slow music. So, make the best Spotify list (or use one that is already made and designated for good workouts), and you are good to go. Also, do not forget to get yourself a good phone holder so that you have a good place to put your phone while you are running.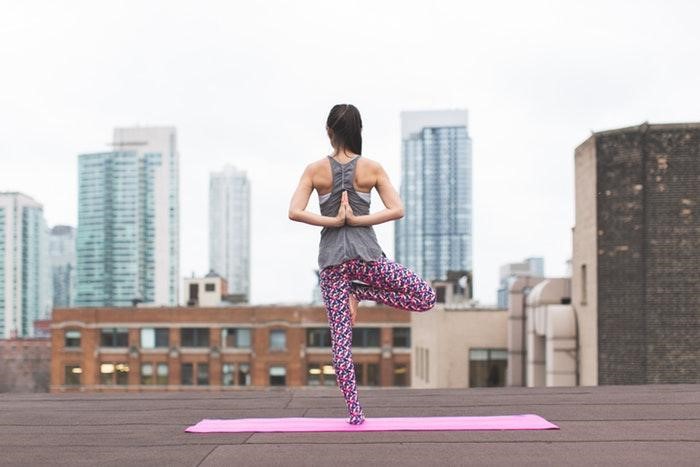 The entourage
When we say "entourage", we mean those items that are not the most essential ones, but the whole workout will be much simpler with them. The first thing is a hat, as you always need one. You don't only have to protect your face with a good sunscreen, but you should also protect your head, and you can do this with the help of a good hat (a cap would be the best option). Apart from this, you can also choose a nice fanny pack where you will put all your necessities (such as the wallet and your phone). There are many good fanny packs right now on the market, ranging from cheap ones to the more expensive ones by big and well-known brands, and whichever you choose, you will make no mistake.
The digital
Finally, do not forget to install good sports apps on your phone. Keeping track of your progress will definitely make your whole workout experience much better and you will see the results that you want faster. If you are running, you can install an app that will map your route, help you choose the best one and keep track of your time. Apart from that, there are also apps that keep track of how much calories you have lost, and also give you ideas for other exercises that you can do outdoors. You should always use the perks of the digital age, and luckily, there are amazing apps in stores (both free and the ones with in-app purchases) that you can install.
Always opt for an outdoor workout if you have the chance. Soon, winter will come and you will wish you had gone outside to do your morning run or push-ups.