Make dinner plans now, the Taste of New Canaan Stroll, raising money for the local Food Pantry returns on Thursday, August 24th between 5-8 pm! The event produced by Rock Paper Scissors Custom Events, consists of three self-guided walking tours and it's a super fun way to explore downtown New Canaan. Choose from The Taste Tour (signature bites from some of New Canaan's best eateries) Family Fiesta (a shorter walking tour for little legs) and *Wine Trail (visit restaurants and stores and enjoy a summery pour). In 2022 255 strollers attended and over $5,000 was raised for New Canaan Food Pantry.
Sponsored by William Pitt Sotheby's International Realty, collect your wristband and map from 5 pm at their New Canaan offices. There is a 2.5-hour window for you to do your self-guided tour. Check-in is no later than 7:30 pm as it finishes at 8 pm sharp.
Taste Tour Tix (12 Stops)
A signature taste of some of New Canaan's best eateries. Stops include Best Pizza Shop, Chef Prasad, Gates, Locali, Sole and Tequila Mockingbird to name a few. Sample BBQ sliders, tacos, sushi, panipuri etc.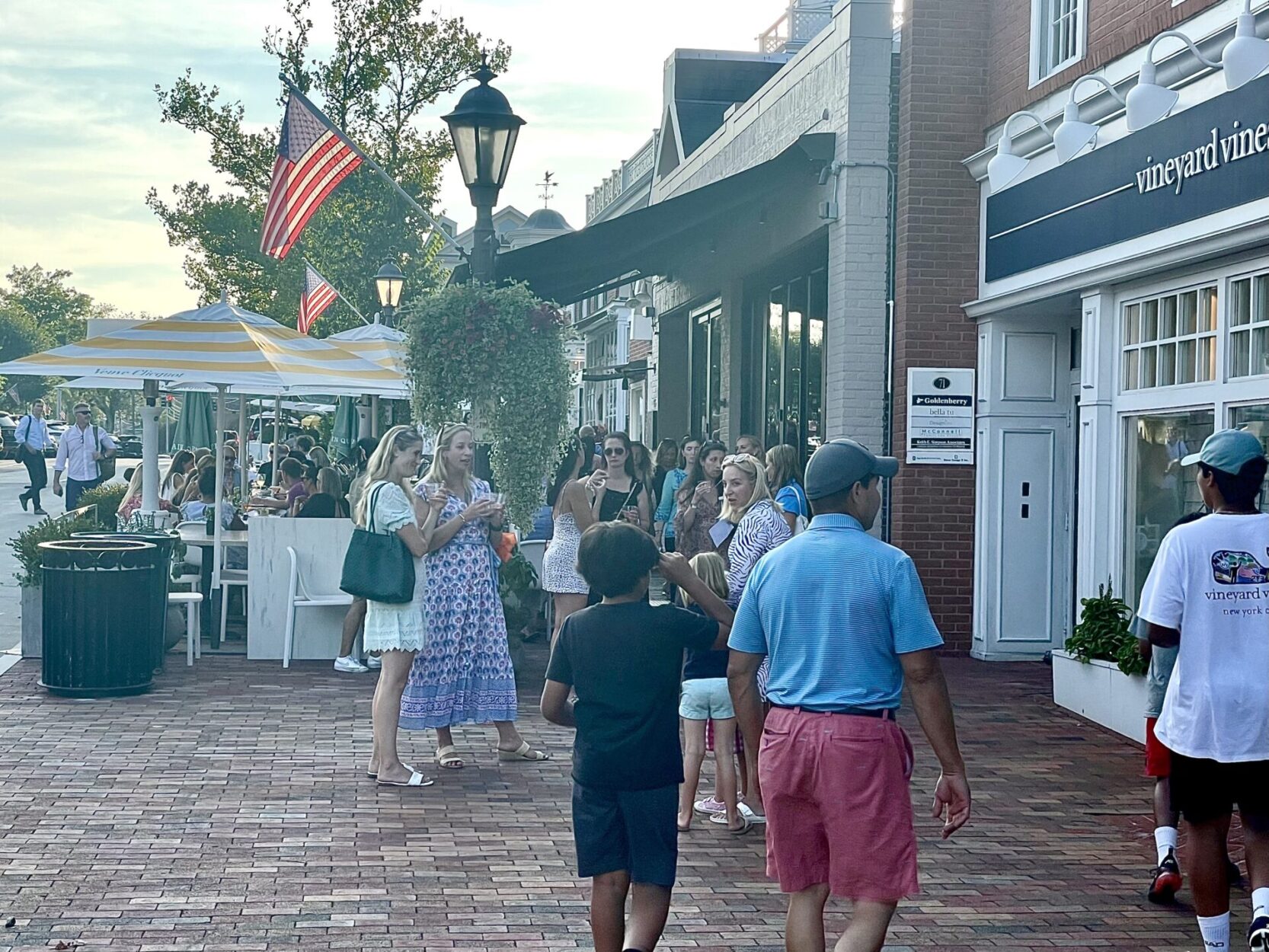 Family Fiesta Tix (8 Stops)
Visit New Canaan kid-friendly places. Stops include Barvida, Press Burger, Fjord Fish Market and The White Buffalo to name but a few. Sample smoothies, sushi bites, banana pudding, etc.
Wine Trail Tix* (8 Stops) Visit a combination of stores and restaurants that will be handing out delicious wine samples for this event. *Guests 21 years of age or older purchasing the Wine Trail must provide valid identification. Stops include Craftbottlz, Dolce, Francos Wine, and Stewart's Spirits.
New for 2023, complete your tour and you will be entered into a prize drawing. Prizes include a Benefit Pore Care Facial and products (worth $160) and a Venture Photography Studio Session. All food items will be provided at cost by partner Walter Stewart's Market, so the local Food Pantry truly receive the goods they truly need.
https://www.eventbrite.com/e/taste-of-new-canaan-stroll-tickets-676865672447
For further information contact Rachel Lampen on 203 970 8432