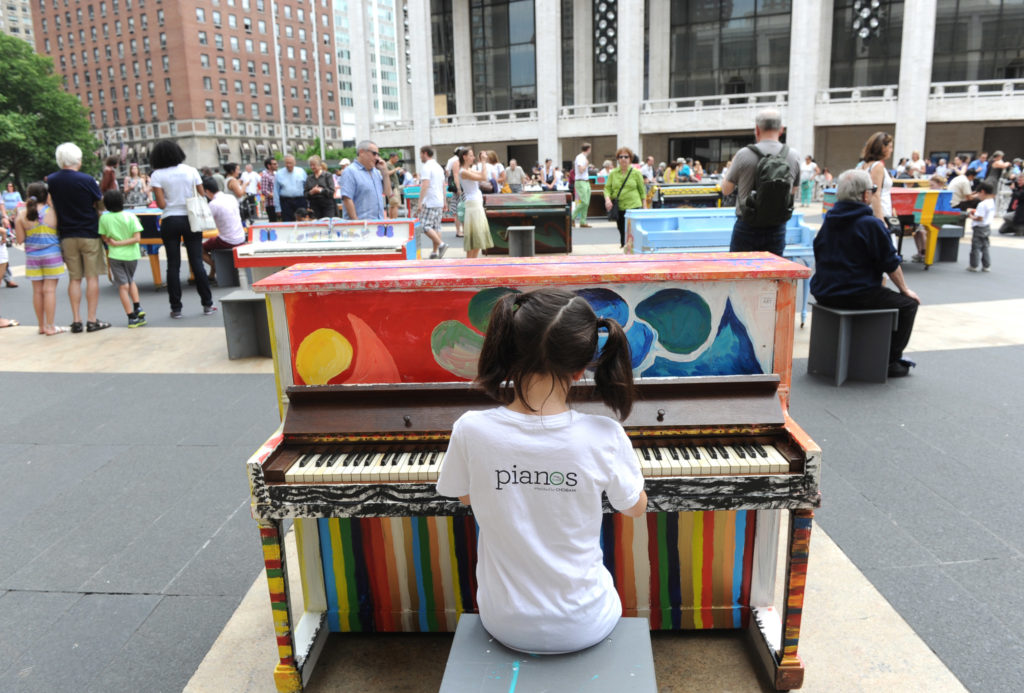 Several years ago during the great recession, there were a lot of people in the creative arts and music industries that realized their potential by sharing what they had with the community, providing them with visibility and the necessary patronage to take their work to the next level.
Today, with the economy in much better shape, it is encouraging to see that there are still organizations that create hope and education throughout the New York area by continuing the great tradition of volunteerism. The Sing For Hope organization is one such group.
Their concept is find a need for art and music education and appreciation with hospitals and schools and community organizations. They then recruit talented volunteers to give some time back to the community. The volunteers do not get paid, but they do have professional incentives for helping like networking potential and career perks.
If you are looking at putting a program together to help your user base appreciate the arts in the New York City area, here are some reasons that you might consider looking at working with the grand old volunteer tradition:
Cost:
In most cases, there are programs for each level of budget. Even if you absolutely cannot afford to add a class or a presentation, you should consider it because there is always a program that can meet your needs. If you think about the enrichment that your audience will receive by being entertained on a regular basis by people that are reaching the peak of their profession, it makes sense to look at creating a schedule of artists for your organization.
Talent Building:
In addition to puppet shows, magic, and acting, there are also creative artists who can come in and start to teach members of your community how to unlock their hidden talents. If you have seen the painting lessons television broadcasts on PBS, you will have some idea of how valuable it can be to have a talented artist alongside your people helping them to understand how to work through their own watercolors or oil paintings.
If you have a piano or keyboard, or even several tablets that have keyboard apps, it becomes an exciting time for denizens of your locale when a musician setups a class and starts teaching them how to express themselves. Doctors have shown that music can bring people together when they are facing individual challenges that are sometimes to much for them. If your group has specific needs, blending art and music can make a world of difference in their outlook.
Expression:
It may sound strange, but one of the most popular classes in some cities is hip hop or rap music creation for older people. Because the genre is rooted in poetry and those who learn to express themselves in that fashion do stand out when they are masters of their language, it represents a special opportunity for any demographic. Encouraging expression on many different fronts is something that can turn your facility into a very happy place.
The history of art volunteerism in New York is long and time-honored. It is so deeply rooted that whatever the economic conditions, it remains one of the most compelling options around for those that are participating in a community group or running one.