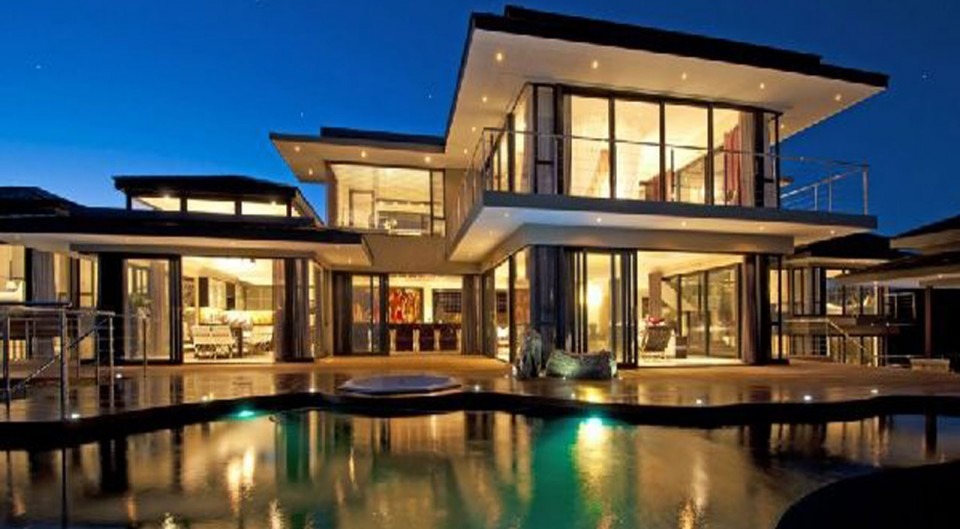 A dream house needs a perfect plot, a suitable location, a suitable land, a calculated budget and measured planning too. Building a house, rather planning a house, sketching the ideas of a house, conceiving the ideas, chalking out the measurements and fleshing out by implementing the ideas with a well balanced and suitable budget is not at an easy walk in the park .
To abide by the laws and orders for building a house on a particular piece of land is never just a piece of cake but requires immense calculation and gathering of information too; consulting the lawyers, the locals, architects is also needed in some cases. Well, planning a house and implementing the ideas to take a real shape is really challenging enough and hence, a few tips might just work well that revolves around multiple facets of real world architectural, financial and aesthetics management!
Financial management is crucial when it comes to planning a house
Fixing a budget is really important, and if necessary then planning and arranging for a home loan might be helpful. To invest on the right things, right planning as well as choosing the right materials is very necessary. To manage finances for avoiding unnecessary expenses is of utmost importance.
To consult a professional financial manager is a wise decision in this case. A proper distribution of finances is really important and to invest for the right thing too. To save up for last minute changes or last moment financial urgencies is another important tip regarding budget management.
Looking into the characteristics of the plot is necessary
To have a look into the properties of the land, the measurements of the plot, type of soil for a robust foundation of the house and so on and so forth are some of the few essential factors that must be considered while a home is planned and constructed. We must look into the location factors, the locality, and the properties of the soil too. The design of a house stands upon the base which ought to be robust enough. The exteriors can be planned later as those can be changed but the base is anyhow rickety is a major peril. Hence, the foundation has to be very well planned.
Aesthetics is another factor
An array of house designers is available in the market, and they are professional enough, as well as accurate and efficient too. Architects are consulted for the construction purpose when the basic structure is being made; but after the desired construction is over, the exteriors and the beautifications can be customised in accordance with our taste, preference, desire and personalisation instincts.
Equating the height and width measurements; being calculative
The ceiling height, the floor space, spacing of the rooms, spaces for windows and doors, space allotted for emergency exit, spaces for electricity connections and inlets cum outlets of drainage and sewage are some of the most important factors to be kept in mind while planning a house. Measuring the pillars, the roofs; and the smallest brick arrangements of threshold to the largest brick blocks, everything is expected to be supervised carefully, as building a house is always a onetime thing that is related to permanency.
Ventilation
Enough room for air circulation is necessary. For this reason, ventilators, vents, air ducts are to be planned well. Broad doors for easy movement and shifting of furniture are always suggested. Windows should be faced towards the windward side of the house. These can ensure the house to be airy and having enough of light too.
Ensuring security of the house being built
To have an emergency exit, to plan an extra entrance/ exit or a back door is essential. An array of technologically developed inter locking mechanisms are widely in vogue and are easily available in the market to be bought and installed for better security purposes to be fulfilled . A robust locking system must be ensured.
To plan a dream home is certainly not a child's play, and to flesh the idea is never just everyone's cup of tea. To conceive plans and ideas is way easier and hence, the dreams must be reasonable and affordable enough so that plans regarding house to be built can be implemented well. In this way, you dreams can come true.
In this regard, the best Sydnergy Building Design and such other architectural designs must be consulted and followed to have a concrete plan. After all, building a house is not a matter of joke and is a long term planning too, hence, measured and planned steps should always be taken. Hiring professional architects is highly crucial, as professionalism is reflected by their plans and implementations. Customizing the home plans regarding the basic planning and the changeable exteriors must fulfil the aesthetics and should be utilization worthy too. V