PEAS: Private Education Advisory Services Adds Five New Team Members to
Become the One-Stop Shop for All Your Educational Needs—a Multi-Cultural
Company Encompassing the True Face of New York City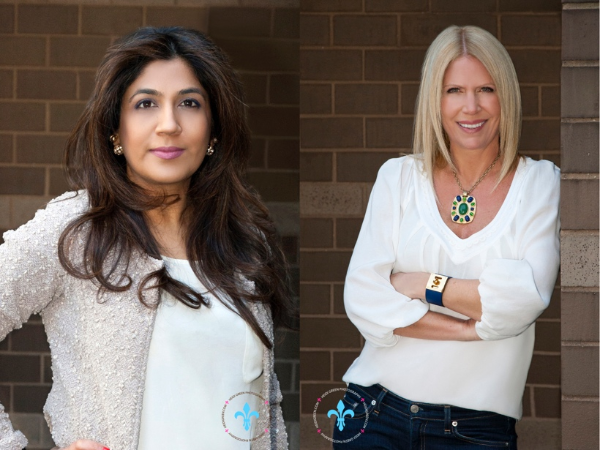 Vimmi Shroff, Jennifer Brozost (Photo credit: Heidi Green Photography)
For more than a decade, PEAS: Private Education Advisory Servicehas been nationally recognized as the premier one-stop shop for helping parents select and navigate the right learning environment for kids of all ages in New York City and beyond.

Founded in 2009 by two former Private School admissions officers, Jennifer Brozost and Vimmi Shroff—who co-authored The NYC Private School Admissions Handbook and also have kids who attended the same schools they now work with—all of PEAS programs are custom tailored to each child's individual strengths, interests and academic potential. One of the cornerstones of PEAS' hands-on approach is remaining a compass throughout every step of this journey, before during and after the admissions process, from nursery school through college. A large part of its business comes from families relocating to Manhattan.

And with the recent addition of five handpicked and diversely qualified education experts, PEAS is further expanding the scope of its services and resources to ensure the finest all-around education experience possible. They include:
Adam Nguyen, High School and College Test Prep Consultant, College Advisor – Adam has two decades of experience helping applicants and students at various levels in admissions counseling, test preparation and academic coaching. Prior to joining PEAS, he was a Pre-Law Advisor at Harvard and an application reviewer in Columbia's Office of Undergraduate Admissions. Additionally, Adam has mentored and tutored students through non-profit organizations like Columbia's Double Discovery Center and New York Cares.
Joelle Soleymani, Test Prep and Public School Consultant – Joelle tutors for all tests given in New York City, including New York City Gifted and Talented tests, New York State ELA and Math exams, the AABL test, the KRT (now SRT), Private School Assessments, the Stanford-Binet and the ISEE Test. She also works with students who need help with executive functioning skills as well as learning difficulties.
Antonio Aponte, Boarding School Admissions Consultant – A former independent school alumnus and college admissions leader, Antonio knows about the transformative experience that boarding school can provide. Highly respected in the boarding school world by admission directors, heads of school, coaches, college advisors and faculty, his tireless dedication and "it takes a village" philosophy has resulted in a thousand plus students being placed into boarding schools from as far west as California to Maine.
Mark Jerome, Athletic Consultant – Mark is one of the most revered youth basketball coaches in the country. He has helped several college Division 1, 2, and 3 college players who are currently at Villanova, the University of Louisville, the University of Virginia, St. Joseph's College, Duke (manager), Hampton Sydney College, Manhattan College and others, including several ivy league schools. He is also CEO and founder of Global Professional Sports, which is now in its second decade of running a variety of basketball teams and camps for New York City's youth.
Ami Norris-Brilliant, Neuropsychology Group and Special Needs Advisor – Formerly the head of the Center for Pediatric Neurology at Mount Sinai Hospital in Manhattan, Amy who will lead PEAS' neuropsychology testing group, has a cutting-edge research lab along with a team in place that have published widely within their respective fields, as well as have strong connections to schools throughout the tristate area.
"I'm excited to welcome these new members to our team," said Jennifer Brozost. "As we continue to ramp up our services while also striving to maintain the individuality and hands-on approach for which we've become known for over the last decade, their diverse experience and individual strengths will be an enormous asset."
Added Vimmi Shroff: "Each person brings something unique and different to the table, which will allow us to provide an even more unparalleled level of personal attention to students and their parents."
About PEAS
The PEAS Team is comprised of education consultants who help the parents of bright and talented kids in New York City navigate the competitive world of private school admissions. PEAS offers parents more than a helping hand, aiming to guide parents in a warm, caring manner while providing a strong knowledge of the admissions process and how to keep kids on track for a successful school career.
In addition to being experts on the private school application process, both women possess a wealth of knowledge on the education system as a whole. Both Jennifer and Vimmi received their Masters Degrees in Education from Columbia University's Teachers College and New York University respectively. They utilize their extensive backgrounds studying and working within the education system as they consult with parents on the best plan of action for their child. Throughout the admissions process, Jennifer and Vimmi inform and help parents maintain their sense of humor while keeping up their spirits.
ds