Working from home sounds really great and brings tons of benefits, that's why it comes as no surprise more and more people find it attractive. Surfing the vastness of the internet, you will run in a myriad of stories on how working from home can totally eliminate stress from your life, at the same time boosting your productivity and creativity.
The truth is, to achieve the desired results, you need a dedicated working environment and appropriate office furniture in the first place. Without a comfortable workspace, you risk facing the need to return to an office job.
Let's take a look at what working from home requires.
Benefits Of Working From Home
Just think of all the benefits you can take advantage of, from flexible schedule and cozy cloth to healthy eating and no commuting! Once and for all, you do not have to attend those boring meetings or listen every day to bargain-basement jokes of the guy from the sales department.
You can save a lot of money – why buy pricey suits and shoes when your old good sweatpants are the perfect match for the couch? You can also spend more time with your family and loved ones. If anything, you can talk to them on the phone whenever you want. Even better, you can finally make the most of your gym membership as over the past months spent in the office, it has taken off more weight of your bank account than of your waist.
The full roster of awesome things you can do when working remotely would be too long to cite, all the more so, it surely would vary greatly from one person to another. The one thing is for sure, you won't be able to make money at home without a proper workspace.
Why You Need To Invest In Office Furniture
All kinds of setbacks are an inseparable part of our life and different people have different reasons for the inability to turn their home into a comfortable and efficacious workplace. Some just do not have a dedicated space where they can focus on what they do – kids playing in the same room or partner who is always on the phone do not contribute to the appropriate atmosphere.
Others cannot properly organize their time, always leaving important things for later and never meeting deadlines. However, even people who live alone and can brag of excellent self-organization often do not succeed in reaching their goals.
As incredible as it may seem…
… they didn't account for such an obvious thing as office furniture! Were they too naive to believe that working "from your kitchen counter and even the bathroom" (unfortunately, the web is stuffed with similar suggestions) could be an option? Or simply did not take seriously the advice of experienced colleagues? Either way, they made a big mistake.
If you are plotting to work from home and succeed, your workspace should be your high priority. This is not to say, you have to spend your annual salary to build a rocket ship with all conceivable and inconceivable bells and whistles. Let's be real, the majority of us can live (and work) without such "must-haves" as a huge external monitor or a bumpy speaker but we cannot make it without a decent chair and a desk.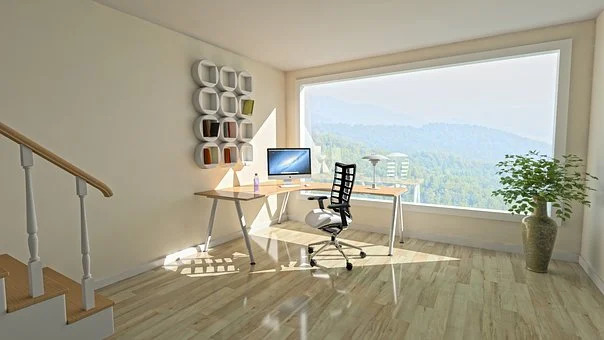 Pay Only For What Really Counts
It is very important not to go from one extreme to another when choosing your future office furniture. Look at it as a direct investment in your health, well-being, and business. Cheap stuff is not an option simply because a very low price is the only quality such things can offer. Needless to say, back pain and frustration will soon become your constant companions.
On the other side…
…do not be misled by sky-high prices of some branded items – they cannot buy you a correct poster you've never had nor can they boost your productivity. It doesn't make any sense to pay more just because of a big name and not for the quality of materials or truly ergonomic design – unless you are planning to brag about your new chair to all friends and neighbors.
When you visit the site to get an idea of the offering, look for the quality without unnecessary costs. Pay only for what really counts – ergonomic design, quality production, and premium materials. At the end of the day, a comfortable workplace is not a luxury but an imperative.
Desk & Office Chair You Need
Regardless of whether you're planning to work in a dedicated spot or a corner of your bedroom, your office furniture should fit the space letting you freely move within it.
Finding the right desk is usually a piece of cake as it's mainly about the size you need to set up eventual equipment. They come in various designs, with and without drawers, with a standard height between 28 and 30 inches. It is a very good idea to buy an adjustable desk so you can switch from sitting to standing if there is a need. In addition to that, it will be much easier to adjust your chair to the desk.
To figure out which chair…
… could be your perfect fit is a somewhat complicated task as a lot depends on your posture, height, weight, and also preferences. To avoid any disappointments, do not look for a fancy design but a quality ergonomic chair as the only one that provides for correct support during long working hours behind a desk.
Good chairs have a number of features that make them ergonomic and let them stand out from usual products. A decent chair should have solid lumbar support, a wide backrest, and comfortable armrests (you do need them!). The best in their class chairs provides for a possibility to adjust all the aforementioned parts, which means they offer a truly tailor-made experience.
If you are about to start working from home, do not overestimate the importance of an appropriate workspace from day one. It's easy to upgrade it later with a soft light desk lamp or sophisticated keyboard but office furniture – an ergonomic chair and adjustable desk – is something you simply cannot work without.