NORTHERN WESTCHESTER'S HOTTEST ART GALLERY — THE LANE CONTEMPORARY — RE-BRANDS AS CB GALLERY AND KICKS OFF THE NEW YEAR WITH A GROUNDBREAKING SHOW BY MILTON GLASER — NATIONAL MEDAL OF THE ARTS RECIPIENT AND CREATOR OF THE ICONIC "I ♥ NY" LOGO ON FEBRUARY 9, 2019
  Christopher Brescia, owner of CB Gallery in downtown Katonah, NY is pleased to announce he will have the immense privilege of exhibiting the renowned Milton Glaser landscape prints show last seen at The Edward Hopper House Museum at CB Gallery (new name, same space) from February 6, through  March 16.  The show will kick-off with an opening reception on Saturday, February 9th.
Milton Glaser (b.1929) is among the most celebrated graphic designers in the United States. He's had the distinction of having one-man-shows at the Museum of Modern Art and the Georges Pompidou Center. He was selected for the lifetime achievement award of the Cooper Hewitt National Design Museum (2004) and the Fulbright Association (2011), and in 2009 was the first graphic designer to receive the National Medal of the Arts award. As a Fulbright scholar, Glaser studied with the painter, Giorgio Morandi in Bologna, and is an articulate spokesman for the ethical practice of design. He opened Milton Glaser, Inc. in 1974, and continues to produce a prolific amount of work in many fields of design to this day.
"I am so humbled and honored to able to kick-off 2019 with a museum quality show in my newly branded space," said Christopher Brescia, owner of CB Gallery.  Continued Brescia, "I was over the moon when I saw Milton's landscape show at the Edward Hopper House Museum and thrilled when offered the opportunity to sell these incredible prints.  President Obama presented Milton with the National Medal of the Arts in 2009 which makes him the only graphic designer yet to receive the honor, and in my world, makes him the greatest graphic artist – ever!  Guarantee any artist you speak to — no matter the age group — will credit Milton Glaser as a major source of inspiration."
The exhibition will feature fifty three landscape explorations influenced by Edgar Degas monotypes.  For these works, Glaser begins with a drawing from both memory and observation. He then uses a range of digital processes to layer a variety of patterns on the original image, creating a virtual lithographic press. His process enables him to differentiate the slightest changes in color, resulting in a series of unique works based on the natural beauty of the Hudson Valley and yet sparking the imagination.  Prices will range from $1000 to $2000 for each original limited edition print.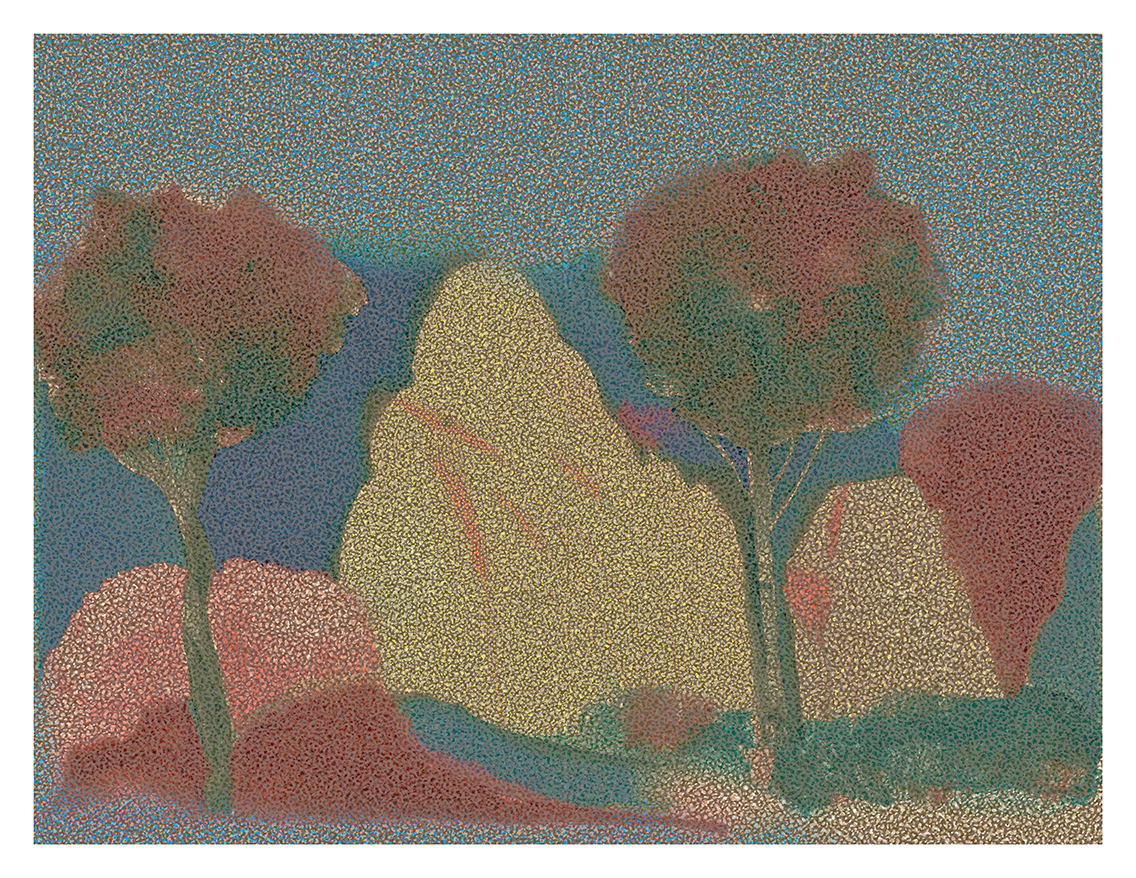 CB Gallery will begin previews for Milton's show beginning February 6th and will host an opening reception on Saturday, February 9th.  Gallery hours are Wednesday through Saturday, 11am-5pm or by appointment.
For more information, please visit CB Gallery on Facebook or Instagram @cbartgallery or contact Christopher Brescia at artgallerycb@gmail.com or 917 520 3234.
# #  #
About CB Gallery:
Local Westchester resident Christopher Brescia opened CB Gallery space, (formerly The Lane Contemporary Gallery) in February 2018 in downtown Katonah, NY  The mission of the gallery is to offer Westchester and Connecticut residents as well as visitors and week-enders living in the community, something new and different in terms of contemporary art and pieces unlike anything else being offered in the area.   All artist exhibitions feature paintings, photography, drawings, and sculpture depending on the show.  Christopher believes art truly enhances your living space and gives a home life, personality and soul.  In addition, CB Gallery offers in-home art consultation appointments where they will evaluate your current collection and make recommendations on existing and new art purchases.