Last week, Apple announced details of the latest iPhone 6s featuring Force Touch, camera upgrades, better performance and other updates. The news that got the most buzz, however, had little to do with the actual device and more to do with the tech giant's new installment plan. This option allows customers to make 24 monthly payments for an unlocked device instead of shelling out the total cost upfront. After two years of payments, the device belongs to the consumer and can be used with any of the four major carriers.
For early adopters who like the latest-and-greatest device, or for those who simply don't have enough cash to pay upfront, such installment options are appealing. But there are several factors to consider before signing up for these plans, including other options when it comes to shopping for and saving on a new smartphone.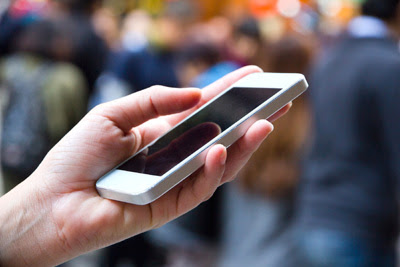 1. Compare monthly payments.
The four major carriers including AT&T, Verizon, Sprint and T-mobile already offer monthly payments options, and you may find a cheaper rate with a small down payment or simply a better deal. Review this infographic to compare monthly costs and call around to find the best deal on a wireless service plan.
2. Evaluate your commitment to Apple.
In addition to the installment plan, Apple is also offering the iPhone Upgrade program which provides a new iPhone every 12 months. This plan costs a bit more ($32 versus $27 per month for the iPhone 6s 16GB) and includes the AppleCare warranty. However, this option should only be considered if you're a diehard iPhone fan. If a new Android device catches your eye in the next year or so, you'll be stuck with Apple.
3. Opt for the previous generation.
Monthly payments drop significantly with older models, helping you save money while still getting those top tech options. For instance, Verizon offers the iPhone 5s (16GB) for just $18.73 per month or the iPhone 6 (16GB) for $22.91 per month, both of which provide a significant savings compared to what you'll pay for the newest device.
4. Determine what features you need.
Considering three of the four major carriers nixed two-year contracts and discount phone upgrades, it's a good time to weigh out which smartphone features you really use and need. No need to pay more for extra storage or processing if you're not taking many pictures or streaming videos.
5. Check out warehouse deals.
Your local warehouse store isn't just a good place to buy toilet paper and cheap fuel. It's also a great place to get a new smartphone, with Costco and Sam's Club offering device deals with two-year contracts and mail-in rebates. For example, a Verizon wireless customer who upgrades an existing device at Costco and extends their contract for another two years can snag the iPhone 6 16GB for $127.99 after a $20 discount and $50 mail-in rebate.
6. Go with refurbished.
Get more bang for your smartphone buck by choosing a previously-owned and certified smartphone from Apple, Samsung, AT&T or Verizon, which saves you 20% to 40%. Even sites like Overstock offer certified-refurbished phones. For example, a refurbished iPhone 5s Unlocked GSM starts at $381.99, compared to $450 for a new iPhone 5s from Apple.
7. Repair it.
Before running out to buy a new phone, consider repairing your existing one. Smartphones with cracked screens, broken charging docks and diminished battery life can be fixed for low fees at sites like RapidRepair.com. Repairing these issues instead of opting for an upgrade can save you hundreds of dollars.
8. Set up a smartphone emergency stash.
30% of smartphone users admit to breaking their device by dropping it, while others cite irreparable water damage. Though Apple's new upgrade program includes coverage for up to two incidents of accidental damage, the best insurance comes in the form of an emergency fund. Set aside a few hundred dollars in a separate account to cover the full cost of replacing your device.
9. Buy extras online.
A new smartphone purchase doesn't end with the device. Most people add a case, screen protectors, car charger, speciality headphones and even a bluetooth speaker. Before you load up at the checkout counter, know this: wireless carriers markup mobile accessories by 40 to 60%. Save money online by using coupon codes from such sites as CouponSherpa.com to snag deals like 15% off at AccessoryGeeks or an Otterbox coupon code for 10% off.
10. Cash in on old devices.
Instead of letting your old device go to waste, consider selling or trading it for cash toward your new phone. Various retailers like Target, Walmart and Amazon will give you funds on a gift card for your electronic trade-in while sites like NextWorth, Gazelle and Buymytronics will purchase your unwanted devices for cash. For instance, at Gazelle.com you can collect $90 for an old iPhone 5 16GB or $50 for the LG G2 D800.
Andrea Woroch is a money-saving expert who transforms everyday consumers into savvy shoppers by sharing smart spending tips and personal finance advice. As a sought-after media source, she has been featured among such top news outlets asGood Morning America, Today, CNN, Dr. OZ, New York Times, MONEY Magazine, Consumer Reports, Forbes and many more. In addition, Andrea's stories have been published among leading publications and sites such as Yahoo!, AOL Daily Finance, CNN.com, Huffington Post, LearnVest and New York Daily News. Check out Andrea's demo reel or visit her website at AndreaWoroch.com for more information about booking an interview or requesting an original written article. You can also follow her on Twitter or Facebook for daily money tips.