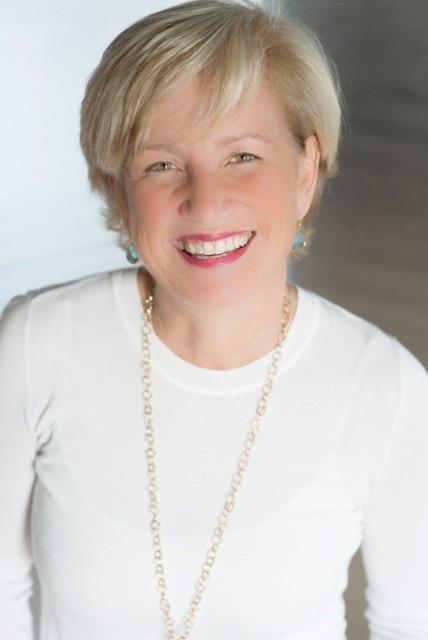 What prompted you to become the Oprah of Sex?
What a question – Oprah is so iconic! She continues to be the best at bringing the voices of experts to her audience, and delivering the messages her audience longs to hear. At BloomEnjoyYourself.com, our goal is to do the same thing – bring the voices of the sexual health and wellness experts to our audience, using Bloom as the stage, the meeting place for sexy, healthy, smart!   There's a new sexual revolution going on and Bloom is becoming a big part of this wonderful movement. But becoming the "Oprah of Sex" wasn't so much a prompt as it was an evolution. As a former RN, I've always been interested in women's health, I love joy, and am passionate about spreading the message that sex and love are such precious gifts to nurture, share, and celebrate.   But, at the end of the day, it's hard to put my finger on what was behind this evolution. My passion to encourage, support and nurture this new sexual revolution is just there. And I don't thinks it's going away anytime soon!    
Do you get a lot of really strange inquiries?  I mean how do you handle some of the really "out-there" questions that can arise in this area?!?  
That's such a good question, especially when you consider Bloom is all about sexual health and wellness. Yes, we get the occasional "out-there" question, but honestly, we have access to so many wonderful experts that so far we haven't been stumped. And I love that people feel they can trust BloomEnjoyYourself.com as the go-to source for sexual health and wellness information, no matter what their question. I will say, though, that even with my background in women's health I've learned a lot along the way with Bloom, too! So no one should ever be afraid to ask anything – human sexuality is fascinating and wonderful, and no one knows it all!    
How is Bloom different than other sex advice sites?  
The first thing people notice is that the look, tone, and feel of our website, BloomEnjoyYourself.com, is quite different from other sexual health and wellness information sites, and definitely not like the typical e-commerce site selling sex toys. BloomEnjoyYourself.com is chic and sophisticated, lovely, welcoming, and smart.   Bloom's community is made up of sexy, healthy, smart women and their partners in the prime of their lives. The caliber of the information – all from experts and trusted sources – plus the quality of the luxury products, all combine to set Bloom apart. Bloom is the luxury brand of exceptional products and smart information, all wrapped up and delivered in an elegant little package!    
  How does Bloom decide which items it will offer?  
It is extremely important that our collection of products has been thoughtfully curated —  lot of research, shopping, and discussion have gone into choosing which products to offer. At BloomEnjoyYourself.com, one of our goals is to help our community by taking the guesswork out of shopping for luxury sex toys. With that in mind, we have four criteria when choosing which items to offer, and will not waver from any of these.   All Bloom's products must be:  
Made from body safe materials only

Exceptionally well-engineered, designed to perform well and to last

Esthetically pleasing (yes, we know this is subjective, but we feel pretty confident knowing what appeals to our community!)

Beautifully packaged in contemporary, often elegant packaging (no jarring or offensive photos)
    What are the top 5 items that every girl should own from Bloom?
  Five was too hard. How about six? Here are the absolute must-haves from BloomEnjoyYourself.com!  
Lelo's Luna Beads – Lelo always get top marks for both form and function, and the Luna Beads are no exception.  They're beautiful to look at and fabulous for both sexual health and sexual pleasure. Sexually, Luna Beads are wonderful for strengthening Kegel muscles. Happily, stronger Kegels = stronger orgasms and more muscle control during penetration. Health-wise, Luna Beads are great for strengthening Kegel muscles which leads to better bladder control as we age.   nJoy Pure Wand – this is a gorgeous stainless steel work of art designed for solo or couples' play. It's curved and weighty and hits the G-Spot perfectly. Love heat? Warm it under hot water. Love it cool? Put it in the freezer!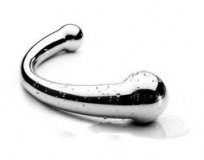 Lelo's Soraya – every girl needs a great dual vibrator in her collection, and accomplishing clitoral and G-Spot orgasm in unison can feel just like a little (or really big) piece of Heaven! The Soraya is luxurious, gorgeous to look at, and extremely well engineered by the brilliant designers at Lelo. There are lots of good dual vibrators on the market, but why go with good when you can have great?
  Jimmyjane Pocket – another absolute staple for the smart girl on the go! This little pocket rocket packs a surprisingly big punch and is aptly named – it can tuck into your pocket, slip into your purse, or nestle discreetly in your cosmetic bag.  

Hitachi Magic Wand – An oldie but a goody (and we mean very goody), the Hitachi Magic Wand is another must have staple for any collection. It's been around for decades, (yes, even pre-1970s!), and hasn't changed much at all. It might not be pretty, but this substantial vibrator will deliver most every time!  
Lelo's Lyla 2 – this beautiful toy is so much fun for couples, and is incredibly erotic. Worn internally by the woman, and revved up or down by a remote control held by her partner, the Lyla 2 may not always deliver an orgasm, but here's what it does do…. And this is almost just as fun: the constant internal hum combined with the fun of a shared naughty secret in public places will keep you feeling very aroused and on the edge of orgasm. And we love what it does for couples – you're shared, exciting, and slightly naughty secret brings you closer together! See?! Sex is such a good thing!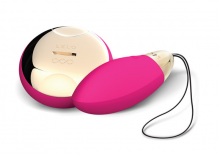 Is there a best kept secret item that you think is outstanding that people just don't know about yet?  
Oh that's a hard question. There's a wonderful new sexual revolution going on, and the luxury sex toy market is absolutely flourishing! At BloomEnjoyYourself.com, we're so fortunate to have access to a number of exceptional luxury sex toy manufacturers creating well-engineered and beautiful products, including Lelo, Jimmyjane, and Shiri Zinn, to name just a few. And yes, we carry their fabulous creations at Bloom!   As for best kept secrets… Two come to mind right away. First is the nJoy Pure Wand. To some it may look intimidating; to others it looks like a beautiful piece of art. The nJoy Pure Wand is made from heavy, medical grade stainless steel and is a perfectly curved piece designed to reach a woman's G-Spot. It can be used solo or as a couples' toy, warmed up or cooled down. It looks and feels incredibly erotic, which always adds an extra dimension of pleasure. The second is Lelo's Lyla 2, a really fabulous couples' vibrator. The woman "wears" the vibrator internally – inserting it in her vagina – while her partner carries the remote and controls the intensity and speed of vibrations from afar. The excitement of sharing a sexy little secret in a public place is a wonderful experience for couples and brings a whole new level of enjoyment to dining out at your favorite hot spot!    
What are the three areas that women seem to be in the dark about that you can help them with?
  There seems to be an invisible cut off line somewhere around 1970 – women born after that date have a pretty healthy comfort level and knowledge base around sexuality. But women, and men for that matter, born earlier were raised in households where sex was rarely talked about, was for procreation only, and certainly wasn't meant to be fun or feel good! Not everyone falls into these two categories – and lucky you if you grew up liberated and informed – but sadly, many North Americans didn't.   So, the three areas women seem to be lacking information include:
1. Sexual anatomy and physiology – both female and male.
Very commonly, at BloomEnjoyYourself.com we hear questions like: Where is my G-Spot – or does it really exist? Aren't all orgasms the same – i.e. clitoral? How can I achieve orgasm, either alone or with my partner? What parts of a man's penis are most sexually sensitive and what should I do about it? How about my own body?
2. Believing that sex is a wonderful gift to be enjoyed and celebrated.
Back to this invisible 1970s line in the sand – earlier generations tend to be embarrassed, ashamed, confused, and conflicted about their sexuality. But just the opposite should be true. We're wired to feel good, for heaven's sake! Sexual pleasure is meant to be! A happy, healthy, sex life is an integral part of happy, healthy relationships. When was the last time you saw an unhappily married couple who said they had a wonderful, fulfilling sex life (with each other!)?
3. That sex can be enjoyed, and can very likely get even better as we age!
Sadly, our North American culture puts so much value on youth. At Bloom, we want women to learn to recognize how truly beautiful they have become over the years, and to bloom. With age comes wisdom, confidence, financial security, rich friendships, a knowing of oneself. These are all very sexy, and a wonderful foundation for a healthy, fulfilling sex life. Yes, menopause can throw a wrench into things, but it doesn't have to be a permanent wrench, and it also comes with lots of silver linings!    
Do you ever think you'll create a counterpart site for guys?
  Such a great question and one we're often discussing. We're absolutely delighted to find that about 40% of our Bloom community is made up of men. This is a wonderful trend we'd like to nurture. We're currently in the process of developing an area on the BloomEnjoyYourself.com site specifically for a male audience with information geared towards the male community. This area will include information around men's sexual health and wellness, as well as tips, techniques and trending articles for men. There will likely be an opportunity for men to weigh in with opinions and thoughts, as well. It's a work in progress, but one that we feel will be welcomed with open arms! And you don't have to be a man to check out the information – women are welcome and encouraged to enjoy the great information in this space as well.