We all know back-to-school can be stressful, but why does it have to be? I'm always looking for ways to make my life easier.  I recently discovered the mobile printing app Print Hammermill and I think this going to be a serious game changer for both parents and kids alike.  How many times have you found yourself saying "I forgot to bring the signed permission slip to school… again" or your kid comes home and says "Mom, I forgot to print out my homework so I couldn't hand it in"?  Lets be honest, we all have everything we could ever need on our phones and tablets – but until now we haven't had a quick and easy way to print all of that content out!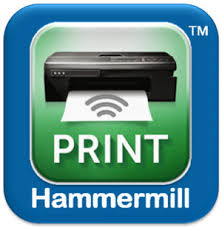 It's the Print Hammermill™ app to the rescue!  Hammermill Paper – a trusted name – created a great solution for any printer, anywhere with its free Print Hammermill app. The free app connects Android devices to wireless printers via WiFi, Google Cloud, Windows Shared, Bluetooth or USB, and connects iOS devices via WiFi or Google Cloud. The Print Hammermill app is available through the Apple App Store,Google Play and Amazon Appstore.
Print Hammermill goes way beyond basic print options like AirPrint or CloudPrint because it offers the same print functionality you find on your computer, allowing you to customize your print job as needed.
Now that my kids can print their forgotten homework and I can print out misplaced permission slips, reminders, calendars and anything else I need no matter where we are I might even have some extra time to relax this school year.
Related articles across the web