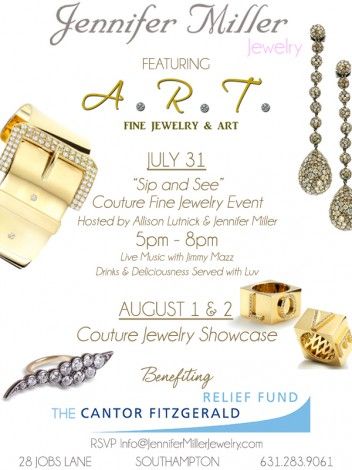 "Sip and See" Couture Fine Jewelry Kick Off Event
Jennifer Miller is a style staple of an illustrious set of Hamptonites and is excited to exclusively introduce the couture jewelry of A.R.T. from Palm Beach to the Hamptons. A portion of the proceeds will benefit Cantor Fitzgerald Relief Fund. Come enjoy live music, drinks, and deliciousness at this kick off event, hosted by Allison Lutnick and Jennifer Miller. 5-8 p.m. 28 Jobs Ln., Southampton, 631-283-9061; jennifermillerjewelry.com
Friday, August 1, 2014
"Opera Al Fresco" At Longhouse Reserve. This event requires registration, LongHouse Reserve.133 Hands Creek Rd, East Hampton. On August 1st, 2014, not-for-profit art museum, sculpture garden, and art education foundation. LongHouse Reserve will host Opera al Fresco with Eve Queler and Friends. The performance will be followed by a dinner on the lush 16-acre property. The evening kicks off with a reception at 6:00 PM, followed by an operatic benefit concert beneath the summer sky at 7:00 PM. Guests will enjoy a stunning performance under the direction of Eve Queler. Guests will be captivated by selections performed by her friends, Tenor, Anthony Kalil and Baritone, Steven LaBrie. LongHouse Reserve's operatic August 1st event starts at 6:00 PM and the performance will begin at 7:00 PM. Tickets are $75 for members; $100 for the general public. A limited-seat dinner will follow at 8:30 PM. Patron tickets for the dinner, which include the reception and performance are $300. Benefactor tickets, which include the former plus prime seating, are $500, and Premier Benefactor tickets, which include the former plus premier seating, are $1,000 each. events@longhouse.org. 631.329.3568.http://www.longhouse.org/. Price: $75+registration.
http://www.longhouse.org/
Friday, August 1, 2014
Artists For Peace and Justice Haiti Event
Artist Chuck Close hosts a private dinner and art sale to support his charity, Artists For Peace and Justice Haiti. Focusing on Haiti, Close believes in empowering local communities, fostering economic growth, and the power of education to change a nation. 6 p.m. Home of Joan and George Hornig; apjnow.org
Friday, August 1, 2014
Jennifer Miller Jewelry Showcase
Palm Beach jewelry line A.R.T will be featured at this showcase. All proceeds will benefit the Cantor Fitzgerald Relief Fund to raise money for relief efforts around the country. Through August 2. 28 Jobs Ln., Southampton, 283-9061; jennifermillerjewelry.com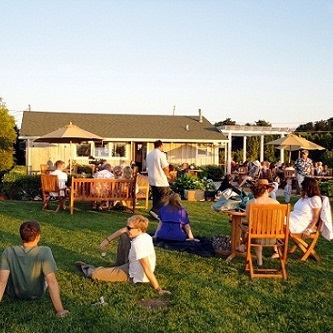 Friday, August 1, 2014 & Saturday, August 2, 2014 Sunset Music at Wolffer Wine Stand Fridays & Saturdays. Live music starts at 5 pm & ends at sundown. No cover. Experience Hamptons living at its most laid-back. Wines by the glass and cheese/charcuterie plates for purchase. And a rolling vineyard view as the sun goes down. At The Wine Stand. 3312 Montauk Highway, Sagaponack. View the band lineup atwww.wolffer.com!'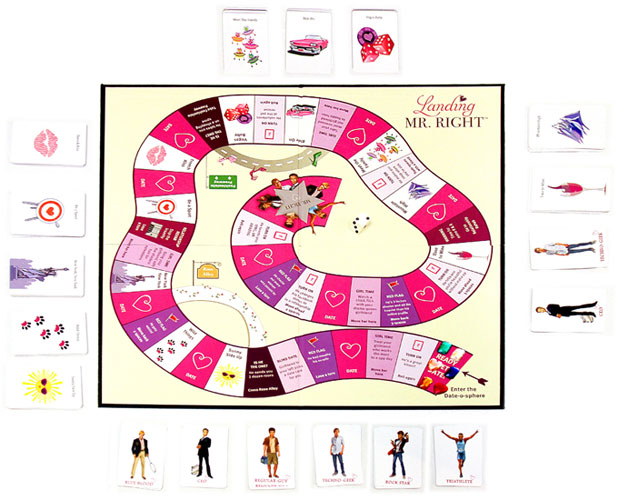 Friday, August 1, 2014
The Hamptons Collective & Landing Mr. Right. In honor of National Girlfriends Day, this collaboration makes for an evening of therapy with a "dateosphere" board game called Landing Mr. Right. Women are encouraged to come together to talk about everything in the world of dating. 6-8 p.m. The Hamptons Collective, 2411 Main St., Bridgehampton; hamptonscollective.com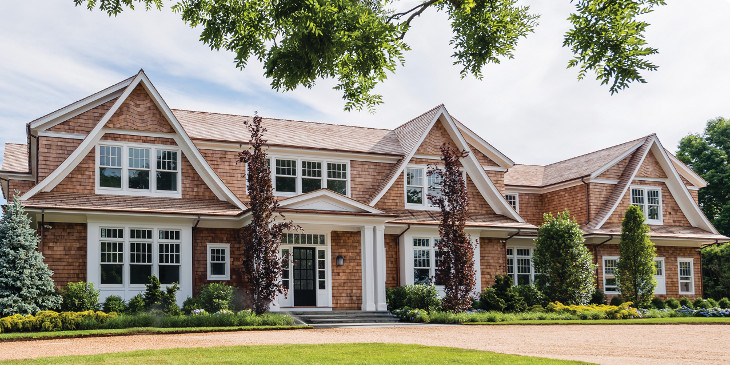 Friday, August 1, 2014
The 2014 Hampton Designer Showhouse. Jul 30/Aug1-3: 11 AM-5 PM
408 Pauls Lane, Bridgehampton. The Showhouse will run until Labor Day, Mon, Sept 1. Proceeds will benefit Southampton Hospital. The Traditional Home magazine is the 2014 Presenting Sponsor, NBC TV'S OPEN HOUSE is the 2014 Television Sponsor & Beach Magazine is the 2014 Regional Magazine Sponsor. Now in its 14th year, it is a showcase for America's premier design talent. Over 25 top interior designers and decorative artists will turn a magnificent shingle style home into a decorating masterpiece. Designer sales at the Showhouse will be featured on CricketsCrush.com. The Showhouse will be open to the public Sunday, July 20 through Labor Day, Monday, September 1, 2014. Showhouse hours will be as follows: Monday through Sunday, 11am-5pm. Children under 6, infants, strollers & pets are not allowed in the Showhouse. Admission is $35 & includes the Showhouse Journal. info@mitchellmanning.com. http://www.hamptondesignershowhouse.com.212-980-1711.
Saturday, August 2, 2014
Southampton Hospital Party
Help raise funds for the Jenny and John Paulson Emergency Department at a festive evening of cocktails, a silent auction, and dinner. 6:30 p.m. 240 Meeting House Ln., Southampton, 631- 726-8200;www.southamptonhospital.org
Saturday, August 2, 2014
AVIS Summer Splash. 6:30-10:30 PM. South Fork Country Club. Old Stone Highway. Amagansett. Amagansett Village Improvement Society will hold the annual summer benefit on Saturday, August 2, at 6:30 p.m. Saturday Night Fever in Amagansett. A night of friends and dancing. Silent Auction! Hors d'Oeuvres and Cocktails. Price: $60. Cathy Peacock. cathpeac@optonline.net. 631 267-6685. http://Info@amagansettavis.com
Saturday, August 2, 2014
Friends of Finn by the Shore. Please join hosts Allie Rizzo, Amanda Hearst, Emily Jerome, Hassan Pierre, Timo Weiland and Arden Wohl and with the rest of the Friends of Finn Committee for The Humane Society of the United States' Friends of Finn by the Shore! Tickets are $125 & tables are available for parties of 4-8 guests starting at $1,250. 8-11 PM. Finale East. 44 Three Mile Harbor Rd. East Hampton. Friends of Finn is a committee founded by Amanda Hearst that is made up of next generation leaders dedicated to working with The Humane Society of the United States to stop the inhumane treatment of dogs in puppy mills. The Friends of Finn raise funds for rescue efforts as well as educational and public awareness initiatives.  RSVPs will be processed on a first-come, first-served basis. To respect our mission, we request that no fur be worn.
Saturday, August 2, 2014 Bridgehampton Chamber Music Festival 2014 Benefit. 6:30 PM. Atlantic Golf Club. 1040 Scuttle Hole Rd, Bridgehampton. As the sun goes down, this season's annual benefit concert will be heating up with a superb collection of international luminaries performing a program of elegance, panache, and passion. Join us for a fantastic evening of music, food, wine, and good spirit, while supporting the Festival and all it has to offer. We coouldn't present the festival without your generous support! Michael Lawrence. michaellawrence@bcmf.org. 741-9073. http://www.bcmf.org. Price: $1,500-2,000.
Saturday, August 2, 2014
Diamond In The Rough Gala. 7-11 PM. Diamond in the Rough Gala, honoring Alice Houseknecht, Christin Iu and Andrew Suckling, will be held on Saturday, August 2, at the Montauk Playhouse. Chad Smith and Nancy Mack will serve as honorary co-chairs. Tickets start at $250.http://montaukplayhouse.org.
Saturday, August 2, 2014
Clothesline Art Sale At Guild Hall. 9 AM-4 PM. Guild Hall. 158 Main St. East Hampton Village. Find a Masterpiece for a Steal! Since 1946, Guild Hall has proudly hosted the annual Clothesline Art Sale, a community event that showcases original works by East End artists. Nearly 400 artists enter the sale each year, with their work attracting thousands of art lovers looking for the next de Kooning, Prince, or Sherman. Works range in price from $50 to $2,000, with all proceeds split 50/50 between the artist and Guild Hall. Proceeds from the sale benefit Guild Hall of East Hampton. The sale is made possible by an amazing group of dedicated volunteers. Free Admission to the sale. (Extra Parking at the corner of Maidstone and James Lane, free shuttle provided). Rain or Shine! Lauren Baker. 2mkt@guildhall.org. 631 324-0806.http://www.guildhall.org/benefit-events/clothesline-art-sale/
Saturday, August 2, 2014
Perlman Music Program Benefit Concert. 20th annual summer benefit concert and dinner will be held on Sat, August 2, at 6 p.m. on Shelter Island. Tickets start at $1,000 (junior tickets, $500), cocktails & concert only, $350. 6:00 pm Reception, 7:00 pm Celebration concert conducted by Maestros Itzhak Perlman and Patrick Romano. 8:00 pm Dinner. knojima@perlmanmusicprogram.org. (212) 877-5045
http://perlmanmusicprogram.org/. Price: 1,000/500. This is a ticket holder only benefit. You may purchase tickets in advance online atwww.southamptonrose.org, by calling 631-740-4732 or email, events@southamptonrose.org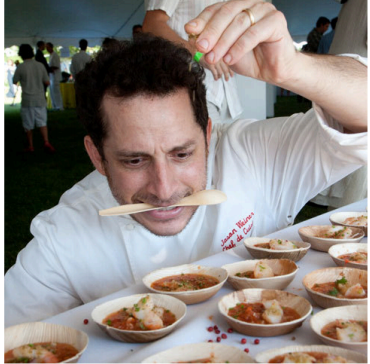 Sunday, August 3, 2014
Hayground School Great Chefs Dinner
Come to the Hayground School for the 10th annual Great Chefs Dinner. The charity's mission is to help students get involved in the kitchen and learn to garden on the school grounds. Enjoy an intimate VIP dinner in honor of four-star chef Tom Colicchio and filmmaker Lori Silverbush. 5:30 p.m. Hayground School, 151 Mitchell Ln., Bridgehampton; haygroundchefsdinner.org