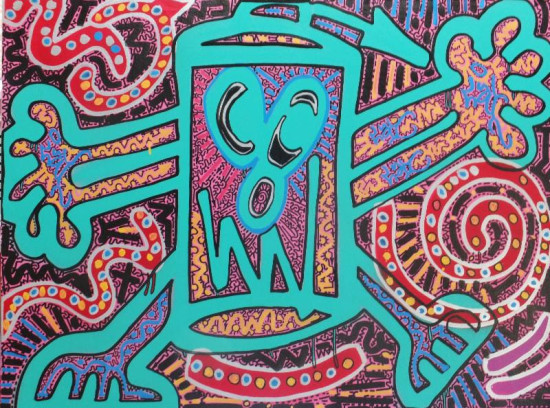 Gallery artist LA Roc will appear at a panel discussion on Street art and sign books as part of a Doyle New York event celebrating the Museum of the City of New York's landmark exhibition and accompanying book, City as Canvas:  Graffiti Art from the Martin Wong Collection. The event will occur at Doyle New York on Tuesday, May 6, 6-8 pm. Reservations are required.
Moderated by Doyle New York's Street Art Specialist Angelo Madrigale, the panel discussion will include the book's authors, Carlo McCormick and Sean Corcoran, as well as artists Lee Quinones, Lady Pink and SHARP. Copies of City As Canvas: Graffiti from the Martin Wong Collection will be available for purchase.
LA ROC is one of the earliest and best-known of an exuberant generation of street artists who would transform how America thought about art–indeed, what people would consider art. Several examples of his work appear in the  book.
Lawrence Fine Art will also host a "meet and greet" for LA Roc at Art Hamptons,Friday, June 11.