Do you dream of spinning down a sun-dappled landscape caressed by the scent of wildflowers gliding past olive groves and vineyards in one of the most idyllic places on earth?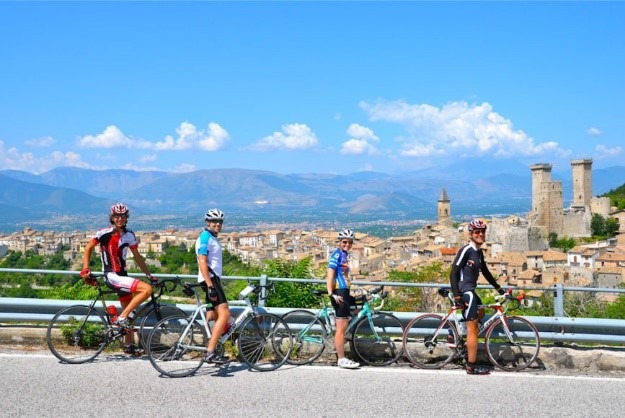 Do the Gods of gelato and pasta call your name? Well you can stop dreaming … and sign up for the La Dolce Vita "Giro d'Italia" special open to the public spin class at the Armonk Equinox Thursday May 17th at 6 PM lead by Bridget Buckstine.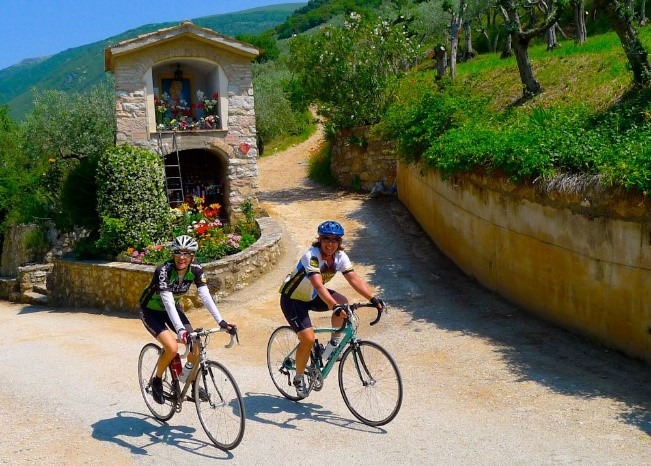 Two $500 gift cards toward any of Ciclismo Classico's 2018 immersive cycling, photography and hiking experiences https://ciclismoclassico.com/ and a copies of the newly released book — La Dolce Vita University: An Unconventional Guide to Italian Culture for A to Z http://ladolcevitau.com/ by Carla Gambescia will be awarded to THREE lucky riders.
Piccoli gusti (delizioso light bites), vino and prosecco to follow this invigorating class that will transport you to the land of "La Dolce Vita". Members and non-members please RSVP to Amy.Jethmal@Equinox.com