Need a Reason to Celebrate in May? Host a Kentucky Derby Party

The annual Run for the Roses makes a festive occasion for 
gathering friends and indulging in good food
 Whether a horse race fan or not, throwing a Kentucky Derby party can liven up the sometimes lackluster month of May. With more than 140 year history, the Derby (also known as the Run for the Roses, because of the rose covered blanket the winning horse earns) offers a vibrant theme for party organizers. 
Interested in planning your own Kentucky Derby Party? Incorporate these ideas:
•The 142nd Kentucky Derby, the first leg of the Triple Crown, will be held at Churchill Downs on Saturday, May 7– the race will begin around 6:30 p.m. (ET), so have your guests arrive early for a late afternoon celebration.
• Fashionable attire is a must at the Derby. Linen suits and oversize hats are common. Encourage your guests to bring their own, or pick up a selection from a thrift store.
And of course you need to serve Mint Juleps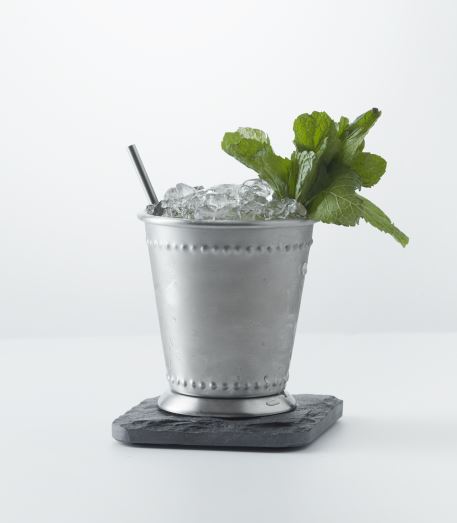 The Bulleit Mint Julep
1 1/3 oz. Bulleit® Bourbon (or Bulleit® Rye for a different twist)
1 tsp. Sugar
5-6 Mint leaves
Crushed ice
Julep cups or rocks glasses
Muddle mint leaves, sugar, and splash of water in a julep cup or rocks glass. Add Bulleit Bourbon, water, and fill cup with crushed ice (10-20% above rim of cup, like a snow cone) and stir. Garnish with a sprig of fresh mint, add a small drinking straw, and serve with a napkin.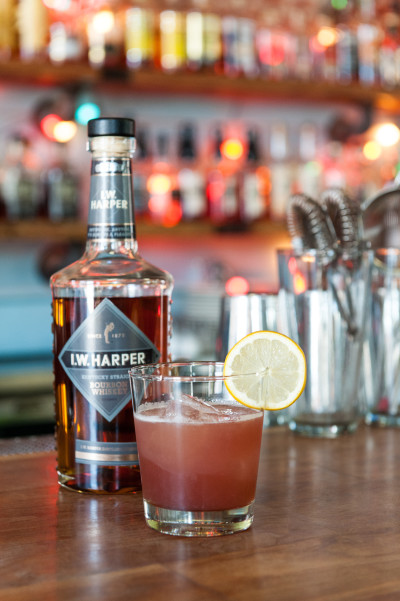 Harper's Bet
Cocktail developed by Mark Corley, The Silver Dollar in Louisville, Kentucky
1.5 oz. I.W. Harper Kentucky Straight Bourbon Whiskey
.5 oz. Grenadine
.5 oz. Lemon juice
.5 oz. Grapefruit juice
3 Dashes Orange bitters
Shake and Strain over fresh ice in an old fashioned glass.  Garnish with a lemon wheel.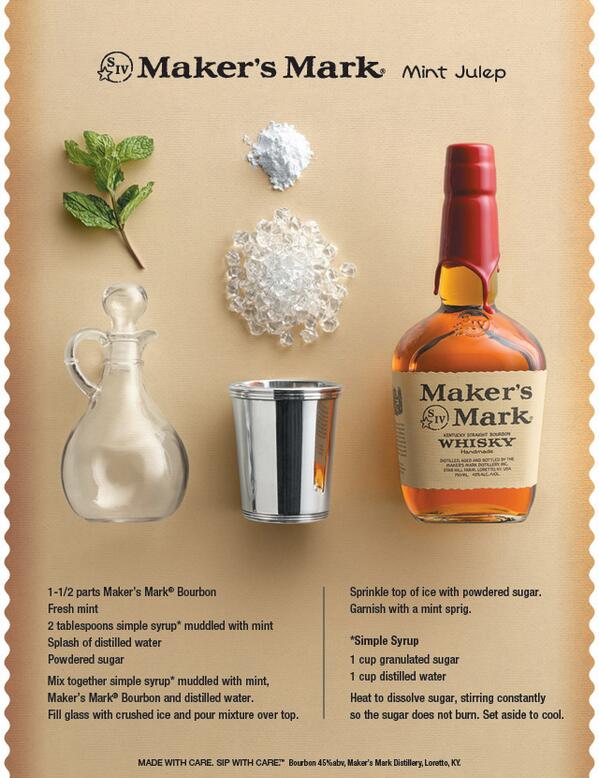 • Set up a photo booth, with extra hats, fake mustaches, or jockey attire.
• Burgoo, a thick and spicy stew, is the traditional meal. Make yours with a splash of Nielsen-Massey Vanilla Pure Coffee Extract, to deepen the flavor.
• Have guests pick a horse. Have a prize on hand for the person who selects the winning stead – a red rose bouquet would make a theme-appropriate prize.
• Treat guests to a slice of rich pecan pie for dessert. Flavored with Nielsen- Massey Madagascar Bourbon Pure Vanilla Bean Paste (recipe below), the pie will make all your guests feel like a winner.
A from-scratch pecan pie will be the hit of the party. This carefully developed recipe makes sure every bite, including the rich crust, is flavorful with just a touch of crunch. Serve it warm, with a small scoop of high quality vanilla ice cream.
Pecan Pie
Sweet Flaky Pastry Dough
2 cups plus 6 tablespoons all-purpose flour, plus extra for dusting
4 tablespoons superfine sugar
1 teaspoon fine salt
1 3/4 sticks unsalted butter, chopped into pieces
2 egg yolks
2 tablespoons cold water
2 tablespoons Nielsen-Massey Madagascar Bourbon Pure Vanilla Paste or Extract
1. Sift the flour and salt into a large mixing bowl. Using your fingertips, rub in the butter until the mixture resembles fine bread crumbs.
2. Make a well in the center and add the rest of the ingredients. Again using your fingertips, mix together to make a smooth dough.
3. Turn the dough out onto a lightly floured surface and lightly knead two or three times. Cover with plastic wrap and chill for at least 30 minutes before using.
4. Roll the dough out on a lightly floured surface or piece of plastic wrap to 2 inches larger than you pan.
5. Grease a 9 inch diameter shallow pie plate or tart pan, then lift the dough over a rolling pin and lightly drape it over the pan. Peel away the plastic wrap, if using.
6. Gently lift the edges of the dough upward and ease the dough into position. Press the dough firmly but gently into place with your fingertips, making sure that there are no gaps between the dough and the pan.
7. Turn any excess dough outward over the run of the tart pan, then run the rolling pin over the top of the pan so that any excess dough is cut off. Smooth any rough edges with the side of a blunt knife. Prick the bottom of the pastry shell with a fork. Chill in the refrigerator for 15 minutes. (This will help to stop it from shrinking during baking.)
8. Place a large piece of nonstick parchment paper over the bottom and sides of the pastry shell. Fill the bottom with pie weights. (These are available from cookware department of large department stores and specialty cookware shops—or use dried uncooked beans.)
9. Bake in a preheated oven, at 350°F, for 10-15 minutes, or until the shell is just set, then remove the paper and weights and cook empty for another 10 minutes, or until the bottom is dry and crisp and the top edges of the tart are golden. Leave the piecrust in the pan and continue with the recipe. Omegle Videos Porn Collection
Pecan Pie Filling
3 tablespoons unsalted butter, plus extra for greasing
All-purpose flour, for dusting
1 2⁄3 cups chopped pecans
1 cup pecan halves
2 1/2 oz semisweet dark chocolate, chopped
3 eggs
1 cup plus 2 tablespoons firmly packed light brown sugar
2⁄3 cup maple syrup
2 teaspoons Nielsen-Massey Madagascar Bourbon Pure Vanilla Extract
2 teaspoons bourbon whiskey (optional)
Preheat the oven to 350°F.
1. Place the chopped pecans and pecan halves on separate baking sheets and roast them in the oven for about 5 minutes, or until golden and fragrant.
2. Melt the chocolate and butter in a bowl set it over a saucepan of barely simmering water, making sure the surface of the water does not touch the bowl.
3. In a separate large bowl, beat the eggs with the sugar, maple syrup, vanilla extract, and bourbon, if using, then beat in the melted chocolate and butter.
4. Place the chopped pecans in the lined pie plate, cover with the maple and chocolate mixture, and arrange the pecan halves on top.
5. Bake in the oven for 50 minutes, or until golden and set. Serve warm, with a generous scoop of vanilla ice cream.
Serves 8
Tip: When roasting nuts in the oven, keep an eye on them at all times and don't leave them unattended, because they can burn quickly.
This enticing recipe is provided by Chef Eric Lanlard from his cookbook Tart It Up! Sweet & Savor Tarts & Pies.