"If this is the next 30 years of your life, is this enough?"
Ignite Your Passion at the Find YOUR Purpose Summit with Best-Selling Author and
Purpose Strategy Coach Genevieve Piturro
———————————————
Pajama Program Founder Hosts One Day, In-Person Conference Saturday, October 2, 2021
The pandemic has inspired thousands to reflect on their careers and evaluate their goals and dreams, in fact, according to a July 13th article in the Wall Street Journal "More U.S. workers are quitting their jobs than at any time in at least two decades…" Best-selling author and motivational speaker Genevieve Piturro is hosting the inaugural Find Your Purpose Summit" to help people looking for a change to determine out what comes next and how do they get there. The conference will be held Saturday, October 2nd from 10am – 5pm at 50 Main Street at City Square in White Plains. Registration is now open at https://www.genevievepiturro.com/2021summit
Piturro found her true purpose in life while reading books to children in a homeless shelter. She left her job as a successful TV marketing executive when a little girl in an emergency shelter asked her a question that turned her world upside down.  She soon created Pajama Program, a nationally renowned non-profit that gives new pajamas and books to children in shelters around the country, a simple concept that has had a positive impact on thousands of children nationwide. Now Piturro is on a mission to help others find their true purpose and life calling. On October 2 she will host the first Find Your Purpose Summit with an A-list of speakers, consultants and coaches who will guide attendees looking to start the next chapter in their lives.
"This past year has been a time of reflection and so many people are now looking for a change, a chance to achieve their dreams," says Piturro. "But  major change is challenging; you need a support team and guidance on how to keep going and not give up. This one-day conference is for anyone who has questioned whether or not their work is fulfilling or if they are leading a meaningful, purpose-driven life."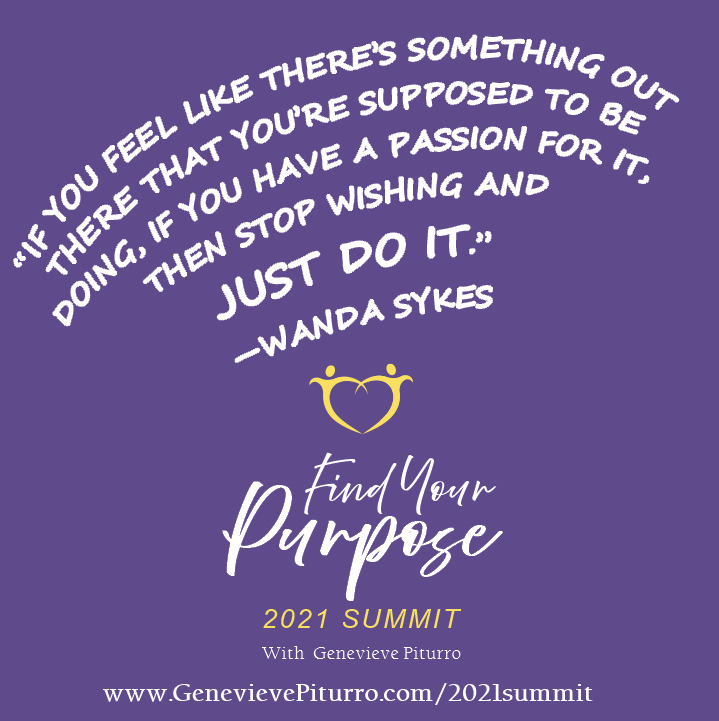 At the Summit, Piturro will share life and leadership lessons she learned through her Pajama Program journey. Her book, an Amazon Best Seller, Purpose, Passion and Pajamas: How to Transform Your Life, Embrace the Human Connection and Lead with Meaning was the winner for INSPIRATIONAL book in the 2021 National Indie Excellence® Awards. The one-day conference will also include:
Inspirational speakers who will share how they were able to make a change and pursue their true purpose
Entrepreneurs offering emotional and practical tools to manage the process
Workshops to help you plan timelines, budgets, and marketing objectives for success
Live, Guided Purpose Mediation
The Finding Your Purpose Summit will take place from 10am – 5pm on Saturday, October 2, 2021, at The City Square located at 50 Main Street in White Plains, N.Y., space that was donated by Martin Ginsburg for the event. Early bird pricing is $199 and includes a signed copy of Piturro's book, Purpose, Passion and Pajamas: How to Transform Your Life, Embrace the Human Connection and Lead with Meaning. Attendees will also receive the Find YOUR Pajamas workbook, a notebook with a copy of all presentations, and a copy of a guided meditation MP3 file.
Visit https://www.genevievepiturro.com/2021summit for information on additional workshops and registration.
About Genevieve Piturro
Genevieve Piturro founded the successful national nonprofit Pajama Program twenty years ago. She is now a professional speaker, purpose strategy coach, best-selling author, and has appeared in various media, including The Oprah Winfrey Show. Her mission is to inspire people to listen to their hearts. For more, please visit www.genevievepiturro.com.