A study into the world's most searched for "I love…" & "I hate…" terms uncovers some fascinating trends.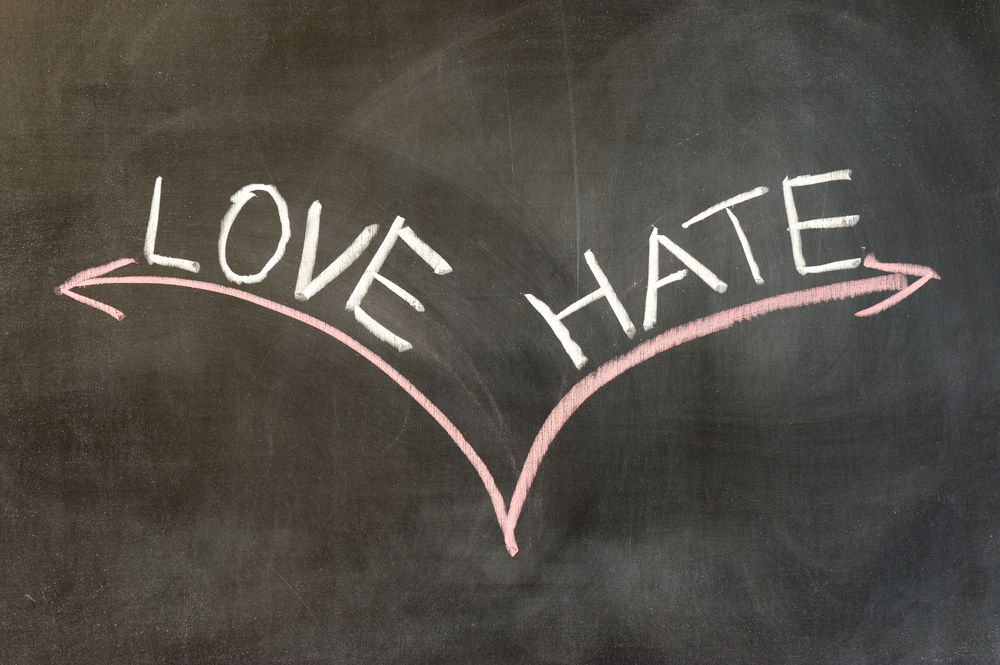 From husbands in the dog house and jobs that drive us crazy, to boyfriends we're head over heels with and lives we're thrilled to be living, a brand new study completed by Slots.info has dug in to search results data to discover the most searched for "I love…" and "I hate…" terms in countries all over the world. The globe's pet peeves and true passions have then been distilled into a searchable map of the world, ready for users to explore….
"I love my teeth"
The results of the research are fascinating, with clear trends emerging across international lines – and a few bizarre results too. On the Solomon Island of Tuvalu, for instance, the most searched "I hate…" term emerged as "I hate werewolves". Elsewhere, in Saudi Arabia, the most common positive search was for "I love my teeth", while Tongans, rather romantically, most regularly searched "I love a rainy night".
From concepts lost in translation, to song lyrics, the results of the Slots.info study may not always offer an accurate appraisal of a nation's loves and hates, but they do paint a fascinating overall picture. Distinct themes appear in the results, with the majority of searches concerning either friends and family, romance, jobs, life, countries or food.
"I hate my husband"
It also appears that women are more likely to type their strong emotions into a search box than men. 18 countries' most searched for term was "I hate my husband", six countries searched for "I love my boyfriend" and 13 more typed "I love my husband". By contrast, only Kenyans searched "I love my wife", with no other country featuring a female romantic partner in the top spot for love or hate terms.
"I hate Valentine's Day"
Romance appears to be a difficult area for many of the searchers included in this study. 11 nations searched for either "I hate Valentine's Day" or "I hate February 14th". A few especially heart rending searches were also thrown up; Romanians were most likely to search for the term "I love another woman", while Libyans commonly searched for "I love him and he does not love me" and Kuwaitis Googled "I love someone else".
"I hate my mother"
Parents were a topic which again divided opinion across the world's search boxes. 10 countries searched "I hate my mother", while seven Googled "I hate my father". On the more positive side of the equation, there was a lot less love to give. Just one country, Bahrain, searched for "I love my mother", with no loving searches to be found for fathers.
"I hate my job"
Professional life was another huge feature in the study, with seven nations professing to love their job via search engines and a whopping 22 claiming to hate their line of work. Belarus, the Czech Republic, Kazakhstan, Latvia and Moldova were all "job loving" nations, locating self-professed work-happy individuals almost exclusively around the Baltic States & Eastern Europe.
Whether it's family spats, heartache, new crushes, dreadful jobs or happy marriages, the new slots.info map does reveal one thing very clearly; across the world, our concerns are not so very different. Take a look for yourself to discover the weird, wonderful and fascinating results.