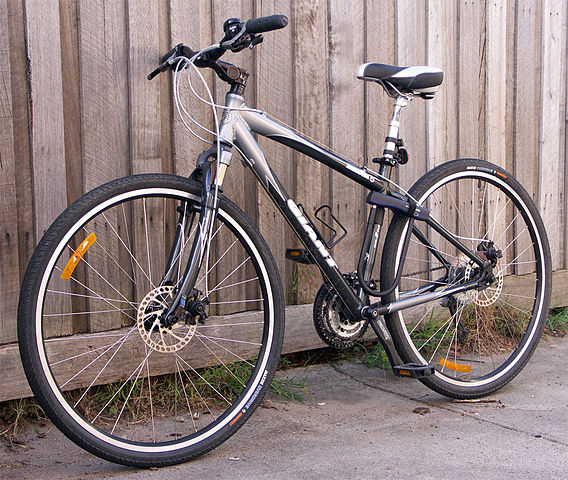 Modern lifestyles are hectic and for most people, there is barely time to deal with everything life throws at you. From career and family to societal obligations, there's just too much going on in your life. It is no wonder then that many people don't find time to exercise. Lack of exercise has been classified as dangerous as smoking in a report published by Daily Mail. A similar report by the National Center for Biotechnology Information (NCBI) says lack of exercise is a major cause of chronic diseases and this should worry you.
Cycling to Good Health
If you are leading a sedentary lifestyle like most folks, it is time to get active. For most people, joining a gym is intimidating and for others, it simply doesn't suit their lifestyles. Luckily, you now have a flexible, fun and readily available technique of staying fit in form of cycling. Well, you might not have thought about cycling in your life but when you consider the benefits, you will appreciate why this has become so popular.
The number of people cycling in the U.S and across the globe is growing. One reason for this is the increasing awareness about the health benefits associated with this cycling. Whether you are commuting or taking a bike ride once in a while, the health benefits are immense. A hybrid bike allows you to combine fun rides and exercise, which is exactly what you need.
Among the advantages of cycling are:
Muscle workout
Ease of exercise by combining fun with calorie burning
Building body strength and stamina
All-family activity because bikes come in all sizes
Perfect commuting option to save time and get healthy at the same time
Different levels of exercises depending on your needs
Through regular cycling, you will enjoy increased cardiovascular fitness, improved joint mobility, increased muscle strength and flexibility, improved posture and coordination, strengthened bones, prevention or management of disease and reduced anxiety and depression among other health benefits.
The benefits of cycling have been observed in diabetes and cancer control, reduction of bone injuries and arthritis, boosting mental function, prevention of cardiovascular disease and so much more. With this in mind, it is time to start considering cycling not just as a pastime but as an important activity to boost your health.
Choosing the Right Bike
Now that you appreciate the benefits of biking, it is time to choose the best bike. There are many brands in the market and they come in all sizes and shapes. Buying a hybrid bike can be a daunting affair, especially if you are doing this for the first time. Use the following tips to help you make the right choice include:
Identify the Top Models
When shopping for hybrid bikes, it is advisable to use a product comparison site where you will find the best products in the market today. For instance, among the top 15 models of hybrid bikes in the market today are Schwinn Men's Wayfarer, GTM 20″6 Speed Foldable Bicycle, Kent Avondale Men's, Mongoose Men's Banish 2.0 R4132, Vilano Diverse 3.0 Performance, Tommaso La Forma Lightweight Aluminum, Tommaso La Forma Lightweight Aluminum, Charge Grater 1 Urban, Marin San Rafael DS2 LE Sport and Yukon Trails Xplorer Sport to mention but a few.
When you know the top performers in this product category, it becomes easier to find the best bike for you.
Assess your Needs
When buying a hybrid bike, take time to assess your cycling needs. The fact that these bikes are versatile means that you will be lost for choice. It is therefore easier to start shopping for one when you know what you need. Consider whether you need a daily commuting bike or an all-road fitness bike. At the back of your mind, ask yourself where you will most likely be cycling, the reason you will be cycling and in what position you will be cycling in order to achieve your goals.
Bike Components/ Frame
Among the features you should lookout for include a strong suspension, good brakes, a comfortable seat, the right tires for the chosen terrain, wheel sizes to suit your training needs, and drive train (gear system) that is compatible with your cycling needs. The frame material also matters and your options include steel, aluminum and carbon fiber, each with its pros and cons.
When buying a hybrid bike, take time to size it, consider safety features and make sure you find out more about the brand. Take time to use a comparison website where you will find comprehensive buying guides to help you find the best hybrid bike.